Some East Coast food and wine travel to the Virginia vineyards around Charlottesville has an altogether different vibe than a visit to California wine regions.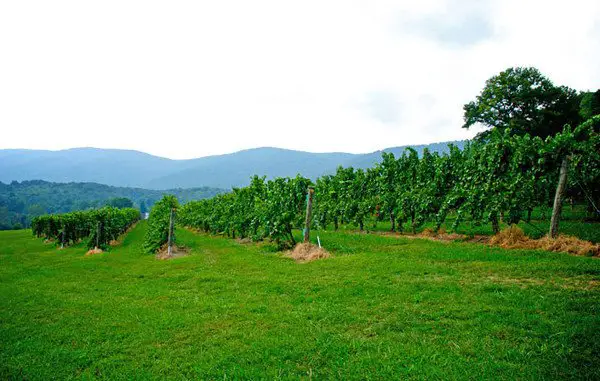 I moved to Washington, DC almost two years ago from San Francisco, CA. When I lived in California, I enjoyed taking weekend road trips with my husband to Napa, Sonoma, Mendocino, and Amador counties to get out of the city and go wine tasting. Now that my husband and I have been living on the east coast for a while we decided it was time to visit Virginia wine country.
I have to admit I was a bit skeptical. Was there really good wine in Virginia? I went ahead and planned a long weekend trip to the wine region around Charlottesville, VA.
In addition to being close to many Virginia vineyards and wineries, this city is the foothills of the Blue Ridge Mountains, has a lovely historic downtown, and is home to Monticello, the estate of Thomas Jefferson.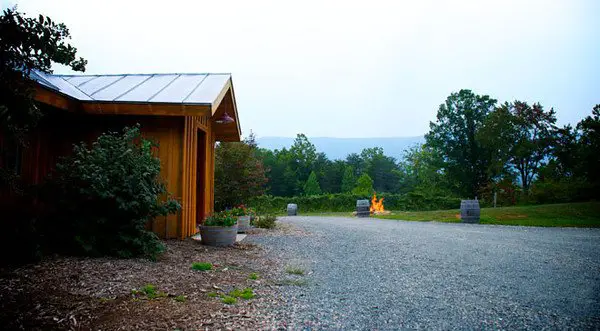 Our first stop was at Mountfair Vineyards, a small winery on a hillside just north of Charlottesville. As we followed the directions of our GPS we drove down winding country roads past farms and lush blue-green mountains. Soon we were driving along a dirt road that – eventually– led to Mountfair Winery. Stepping out of the car I was standing on a beautiful and wild hillside. Mist was drifting along the nearby mountain ridges and lush vineyards blanketed the hillside around the rustic buildings of the winery.
Inside the tasting room, we were warmly greeted and offered several wines to try. There were a few other visitors – a couple tasting wines in the front room and others enjoying a glass of wine in a back room.
This vineyard only produces red wines, but they had a selection of white wines from nearby producers that do not have their own tasting rooms. The wines they make are blends of traditional Bordeaux grape varietals – Merlot, Cabernet Sauvignon, Cabernet Franc, Petit Verdot, and Malbec. We enjoyed trying the wines in a relaxing atmosphere and found the reds to be particularly good..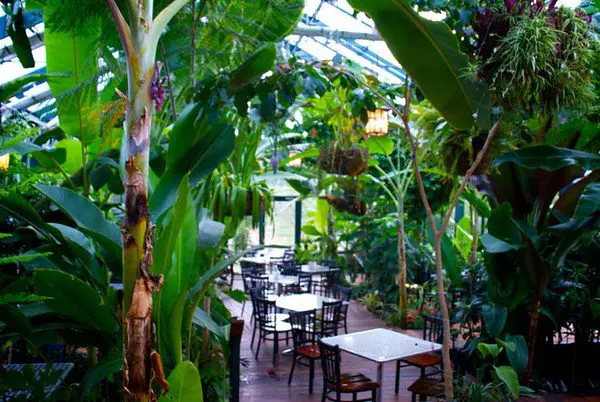 The next place we visited, Glass House Winery, has to be one of the most unique wineries I have ever visited. Any chocolate and wine-loving Travel Belle will find it especially interesting because of the delicious chocolate dessert wine they produce. Housed in a building that is half greenhouse and half wine tasting room, this winery is also home to tropical plants, including multiple varieties of banana trees and other flora from warmer climes.
We tasted a few white wines before moving on to the reds. I really enjoyed their Twenty-First Meritage, a wonderful blend of Cabernet Franc, Merlot and Petit Verdot grapes. Last was Meglio del Sasso (Italian for better than sex), their chocolate dessert wine. The grapes are fermented with real chocolate giving it a rich, decadent flavor. And if that were not enough, this wine is served with chocolate confectioneries that contain some of the artisan chocolate used to make the wine – the perfect dessert for someone who loves both wine and chocolate!
After our tasting, we ordered two glasses of the Meritage, sat on the porch outside the tasting room, and relaxed. Like Mountfair Vineyards, Glass House allows visitors to buy a glass (or bottle) of wine and enjoy it on-premises. Visitors are encouraged to bring a picnic or snacks to accompany their wine.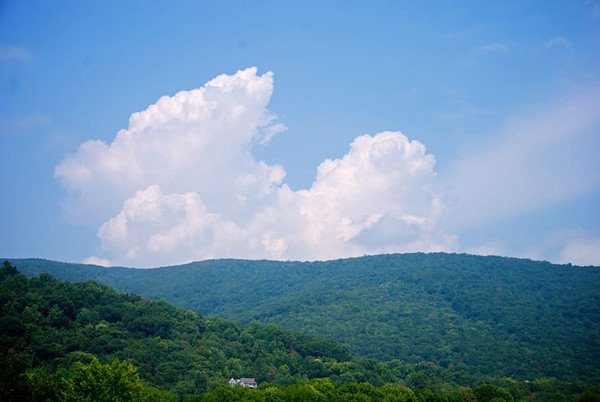 The next day following brunch, we headed out to explore more of the Virginia wine country. We began by visiting Veritas Vineyard and Winery set in the rolling hills in the town of Afton.
During our tasting at Veritas, we happened to stand next to a couple who were wine club members and often visited the winery. Friendly Virginians they were, they invited us to taste few extra reserve wines that are not normally on the tasting menu. We both liked it so much, that this time we left with a bottle of the Vintner's Reserve (a blend of Merlot, Cabernet Franc, and Petit Verdot) to take home.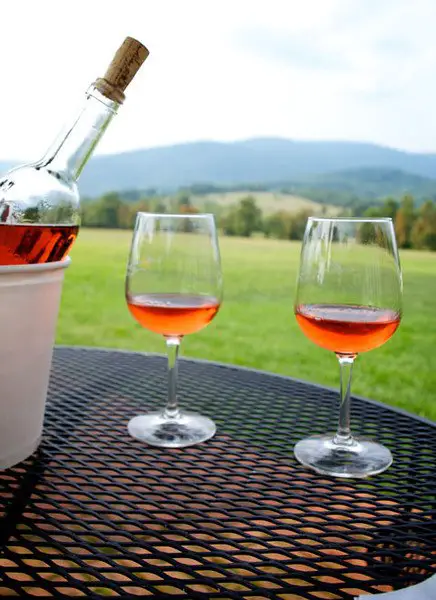 King Family Vineyards was the last Virginia winery we visited. The wines here were tasty, but not my favorite. The main reason I recommend stopping here is to enjoy a picnic.  Located in a valley surrounded by the foothills of the Blue Ridge Mountains, the winery has a large picnic area. The winery sells everything you need for a picnic – cheeses, meats, and warm baguettes – in their tasting room.
The day we visited there had been a polo match earlier in the afternoon and many of the fans were out enjoying some wine and the summer sunshine. After our tasting, we bought a bottle of wine, some local cheese, and a baguette and joined them outside for a perfect picnic.
As we drove back to Washington, DC the following day I tried to reconcile my experiences with what my expectations had been. First, the quality of the wine was excellent and I enjoyed all the wines I tried. (Of course, I had my favorites, like the chocolate dessert wine at Glass House.)
One part of the wine tasting experience in Virginia that was different from what I experienced when wine tasting in California was that the atmosphere at the east coast wineries seems less hurried and more casual. The fact that Virginia wineries encourage guests to stop and enjoy some wine or a picnic makes for a well-rounded travel experience.
In places like Napa or Sonoma valleys, I often feel like there is a momentum that prods visitors to try the wines at one vineyard and then scamper off to see what the next winery up the road has to offer. Yes, many wineries in Napa, Sonoma, and other California wine regions have picnic tables, but I sensed a difference of philosophy on the east coast. I enjoyed seeing the families having picnics and taking the time to enjoy the scenery and some wine.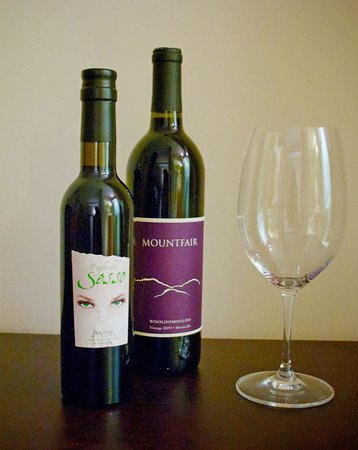 A visit the Charlottesville area is an opportunity to enjoy the beautiful scenery, learn some history and explore the local wine region. And do not forget to enjoy a picnic with a glass of wine at one of the vineyards you visit!
*Photos courtesy of and by the author.
**Editor's note: Did you know we now have our own wine columnist? On the fourth Wednesday of each month wine expert, Elizabeth Schneider will be writing about two of our favorite things: wine and travel. Here's her most recent piece about another east coast wine country: Just a Few Hours from New York, Long Island is full of Winers .
Apparently, we've been sipping our way around the United States a lot lately – if you'd like to do this too someday, you may also enjoy seeing Liquid Aloha at Tedeschi Vineyards on  Maui
Pin for Later