Are you planning on embarking on a fun weekend getaway with your friends in Oklahoma City? Well, you have to come to the right place for guidance. OKC offers a broad selection of fun activities to create a memorable girls' weekend staycation, and I'm here to help you plan out your little getaway. 
While Oklahoma City is best known for its music and cowboy culture, the Sooner State offers way more diversity. Here is a guide for your reference that should help you and your friends plan out the ultimate girls' weekend getaway in OKC. 
Where to Stay in Oklahoma City?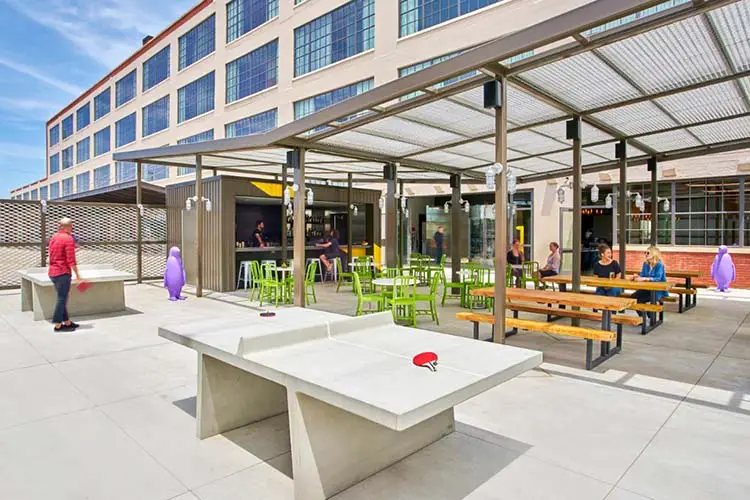 There are dozens of excellent hotels to choose from in Oklahoma City, and we have a list of the best and most unique accommodations in the area. At the top of my head, I would recommend two in particular. 
The first one is the chic 21c Museum and Hotel, a hybrid lodging of sorts. The 21c Museum and Hotel offer fantastic amenities along with visually stimulating aesthetics. The establishment is packed with a striking collection of contemporary art that breathes life into the industrial architecture of the hotel. 
The 21c Museum and Hotel are also among the most "Instagram-worthy" spots in OKC, so there's that bonus as well. 
If you plan on something different and more in line with Oklahoma's cowboy culture, then why not try glamping underneath the stars in the Orr Family Farm? This unique and superb accommodation in OKC offers guests two types of lodging: the glamping wagon or the glamping teepee. 
All the units are air-conditioned, and the area comes with all the modern amenities. Additionally, you can huddle around a bonfire, go fishing, ride on horseback, and make a good old-fashioned BBQ. 
These are just two vastly different types of accommodation that you will encounter in OKC. Check out our list for a more in-depth look at all the best hotel options. 
Where to Eat in Oklahoma City?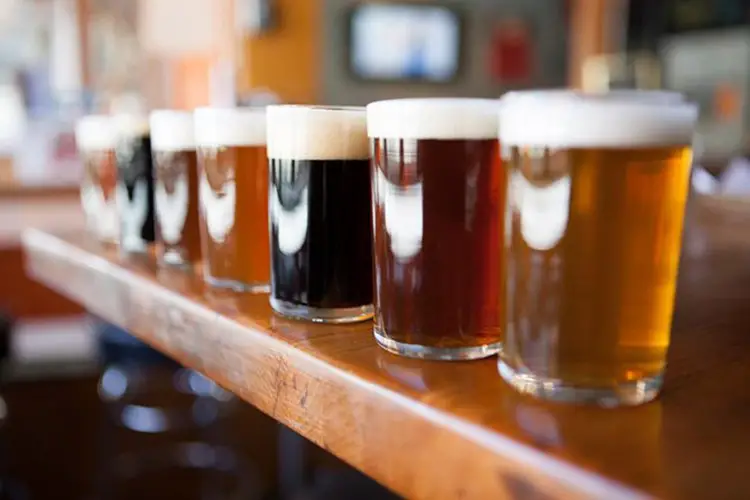 Oklahoma City offers a pretty diverse selection of dishes nowadays, but it is a must to try the Oklahoman classics if you are ever in the area. Oklahoma City calls visitors to try their beloved BBQ, fried chicken, and the local favorite, fried okra. 
As for recommended restaurants, the Barrios Fine Mexican Dishes in downtown OKC pops to mind. For your cocktail fix, the Mary Eddy's Kitchen X Lounge offers a varied selection of favorite dishes and alcoholic beverages and mixes. 
You can also check out this beer tasting tour if you love to sample OKC's excellent hand-crafted beverages. 
Things to Do in Oklahoma City
Now, you have an idea of where to stay and where to eat in OKC; here we have a list of all the activities you can do with your friends. We considered the type of adventure, so we covered everything from thrill-seekers to shopaholics. 
Day Tour – Outdoor Activities to Do in OKC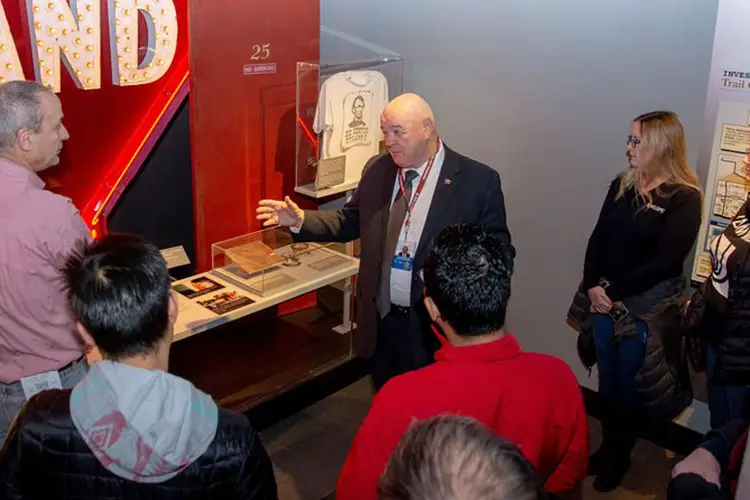 Let's begin with stuff to do for those with a more adventurous soul. Oklahoma City is known for some of its stunning outdoor-enthusiast destinations. You can opt to go on a more comfortable paddle boarding at Lake Overholser or go on an adrenaline-pumping whitewater rafting at the Riversport Rapids. 
For those who want to bask in the beauty of various flora, the Myriad Botanical Gardens should satisfy that yearning for nature. This OKC botanical garden is a fun place to take things at a leisurely pace. Also, I highly recommend you take the time to visit the Oklahoma City National Memorial and Museum for a fascinating tour of OKC's history. 
I recommend this particular tour of the OKC National Memorial and Museum. You will be accompanied by people directly affected by the Alfred P. Murrah Federal Building bombing of April 19, 1995.
Visit the Many Beautiful Murals Around OKC
Are you looking to improve your Instagram account with some stunning new and unique photos? Why not showcase Oklahomans' artistic side by snapping a shot of all the colorful murals around the city? Almost every corner in downtown Oklahoma City will feature some of these fantastic murals, with most of them concentrated around Bricktown and the Plaza District. 
Take a Ride on the OKC Wheeler
The large OKC Wheeler is a 100-feet ferris wheel located outside downtown Oklahoma City. Perfect for both kids and adults, the OKC Wheeler offers a breathtaking view of the city. You can also go on a picnic here and should provide a nice lunch break spot during your adventure around the city. 
Visit the Cowboy Museum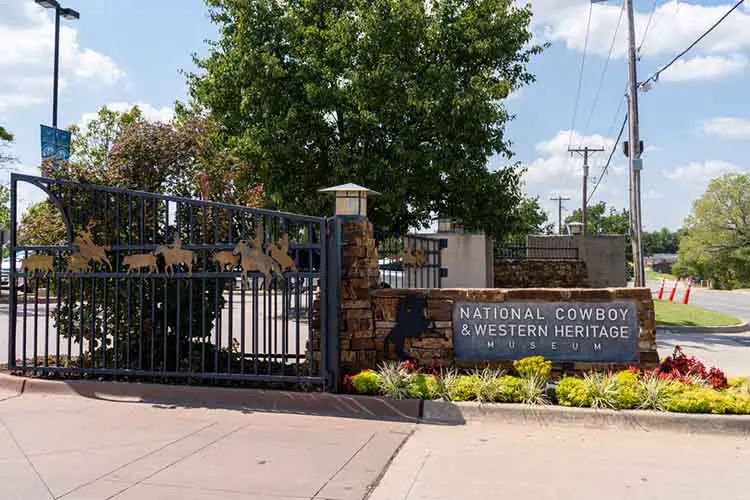 With cowboy culture still alive and well in Oklahoma, I think it is only fitting to drop by The National Cowboy and Western Heritage Museum. This museum is the premier institution for everything western. From history, art, artifacts, and even movie memorabilia. In addition, the Cowboy Museum houses an impressive collection of cowboy-centric items and highlights Native American culture. 
Go on a Lovely Stroll in Lake Hefner
Lake Hefner is an excellent place to unwind after a day of touring around Oklahoma City. The tranquil environment offered by this lake is a nice little icing on your day tour. There is also a lighthouse that you can visit and restaurants with an outdoor patio that offers a stunning view of the lake. If you are looking for a romantic place to end the day, Lake Hefner has one of the most breathtaking picturesque sunset views.
Relax and De-stress at the Local Spa
Fully immerse and pamper yourself by going to some of the best spas in OKC. In particular, I recommend visiting Udander. Udandner is a Scandinavian-themed spa and sauna located in downtown Oklahoma City. 
Udandner is also one of the most elegant spa services in the area. It features a spa, sauna, skin treatments, and facials. It offers the best services when it comes to pampering and should be on any girl's weekend list of things to do in Oklahoma City. 
Go On a Shopping Spree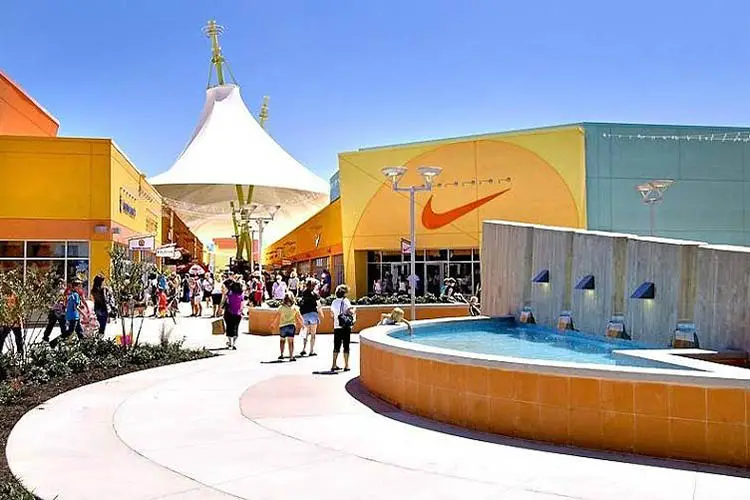 There is another way to relax in Oklahoma City, and this one is quite therapeutic for shopaholics, specifically. Pass by the Plaza District to find one of the most extensive shopping areas in the city. The Black Scintilla is for those looking to buy some fresh new clothes, and the Plenty Mercantile is for a wide-ranging selection of novelty items.
There are also Outlet Shoppes that feature discounted brand-name products. This outdoor mall is located off the I-40, so make sure to visit there if you want to maximize your budget during your shopping spree. 
Try Your Luck at The Criterion
Depending on the date, you will find a ton of entertainment value at The Criterion. The venue houses different music and comedy acts and is also home to the classic American game show, The Price is Right. You even have the chance to win big if you go there on the game show's day. Check the schedule of The Criterion during your visit.
Night Tour – What to Do for Ladies Night?
Of course, just because the sun goes down doesn't mean there isn't anything to do in Oklahoma City anymore. Far from it, and here are why OKC is a hotspot for going on a memorable ladies' night.
Dining and Drinks
For your foodie guide, OKC's Barrios Fine Mexican Dishes offers one of the city's best and most diverse menus. However, if you want to dine with a breathtaking skyline view of the city, check out Packard's or the O-Bar, both located in Midtown. 
Party All Night Long
Afterward, you can party the night away with your friends at Groovy's Nightclub, which features various music genres from country, pop, hip-hop, and even rock. Finally, if you are craving some sweet desserts, you can drop by Roxy's Ice Cream Social to satiate your sweet tooth. 
Oklahoma City Weekend Getaway Tips
To fully optimize your location, I highly recommend staying in Bricktown as it is the city's entertainment district. That said, expect the accommodations in this area to be more expensive than those found in the Downtown area. 
There are dozens of activities and establishments littered around Bricktown; if you have the budget and want to immerse yourself in OKC fully, Bricktown is the place to be. 
Oklahoma City is one of the most underrated cities regarding the entertainment value that it can provide to visitors. However, as you can see, there are dozens of fun stuff to do in OKC, most of which are perfect for a fantastic girls' weekend getaway.