A Belles Trip happened last week…
… and before then I didn't know much of anything about Domodossola, Italy.  Now I can pretty much drive to and from there blindfolded from a small Italian town you've probably never heard of called Vogogna.
Both places are in the eastern Piedmont of Italy, in the Ossola Valley of the Italian Alps near the Swiss border. Last week we had our first Belles Trip, where a few of us who have connected here at The Travel Belles, got together to meet for the first time in real life.
The lovely and diverse women who one way or another have managed to find The Travel Belles surprise and amaze me daily. So I was thrilled beyond words to finally have the chance to meet and get to know the four of you who came to stay with me last week.
My time with Krista Bjorn and Kathy Ayer began at Malpensa Milan airport where we managed to find each other and escape in my rental car relatively unscathed. We spent several days together exploring the western Piedmont, sightseeing and sipping incredible wine around Alba, and tooling around the mountainous landscape of Alta Langa to the south in search of things like sheep cheese and sausage farms. Next, we moved on for one night at the enchanting Lake Orta  before making our way east to Vogogna.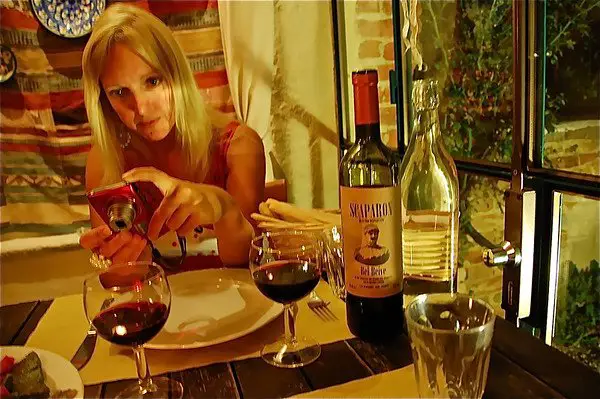 Katy Stewart and Kate Turner were next, arriving at the train station of Domodossola. Being less than a 15-minute drive from Vogogna, I could easily pick them up (this is the kind of detail we love knowing about the foreign countries we visit.). After a few more roundtrips I knew what to do immediately to correct from making the same wrong turn over and over.
Here are a few Domodossola facts (you knew this was going to be a juicy post, right?):
In alphabet books about places in Italy, "D" is for Domoldossolo.
The train station straddles the Italian/Swiss border, and there is an entrance for each country.
I don't have any photos of Domodossola, because I only know how to drive to and from the train station. Each time I write it I still have to check the spelling. I understand it's a really great place.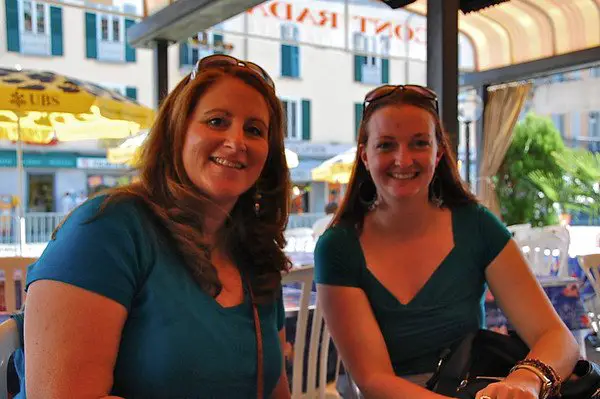 Since I do have more than a few photos from that amazing day (and because my new in real life Travel Belle friends told me I should) a photo essay is coming up later this week from this journey, which involved going to the Swiss side of the station and hopping on a narrow-gauge train up into the Alps. Following several stops, including one in Locarno, Switzerland, there was a "Zenny," yet exciting 3-hour ride back atop a ferry boat on what must of been one of the most beautiful early October afternoons ever.
When I think about it, traveling together in this way is related to the core reason I first started The Travel Belles. I was looking to create a place of connection for women such as myself (whatever that means, when I figure that one out, I'll get back to you) that I found missing on the internet when searching for options.
The thing that I've discovered Travel Belles have in common is that we are women who like to travel well, both near and far, whatever that means given our current stage or circumstances in life,  however often that may be.
I for one may be planning and saving for my next trip, whether it will be a solo jaunt, a family vacation or a girls' getaway, or maybe I am not.  Travel is something I love, but not how I define myself, or am defined by others; nor do I believe it is for many of us. Generally Travel Belles may not be full-time travelers or wannabee full-time travelers, but generally is the operative word. The women in my life, anyway, are rarely this or that; we are complex creatures, and that I believe, is a beautiful thing. (along with "getting out of town," see tagline above.)
For those of you curious about coming on a trip similar to the one we went on last week in the future, we're figuring out how to best connect you with just that.  (And btw, you may also enjoy reading about our visit to Lago Maggiore and the Isola Bella Gardens) If you have an interest in either coming with me another time, or with another Travel Belle with expertise in a certain locale, or would simply like our help planning a trip all your own, please be sure to add your name to our mailing list. You will be the first to know about it when the plan we hatched is ready to go!
Have a great fall! Who knows? Maybe by this time next year, you'll be well on your way to going on your own Travel Belle trip too.
Pin for Later