Southern California is home to many lovely resorts with outstanding spas tucked into their verdant grounds. Three grand dames of the resort and spa scene stand out, sharing their Spanish architecture, red tiled roofs, and swaying palm trees.
All have distinctive personalities and all offer an outstanding respite from daily life.
The oldest of the three, the Langham Huntington, in Pasadena, has been offering its special hospitality to guests since 1914.
A little more than a decade later, out in the warm desert air, La Quinta Hotel opened in December 1926, with six adobe casitas, an office, lobby, and dining room.
The youngest but no less elegant, La Costa Resort and Spa, in Carlsbad, started as a small in 1960 with a 90-room Rancho La Costa and grew into a 473-room, world-class destination.
Best Spas in Southern California
Langham Huntington, Pasadena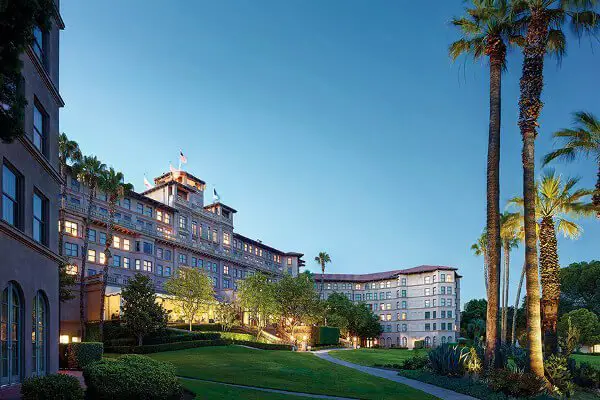 The horseshoe shaped hotel, nestled against the San Gabriel Mountains, was built in 1907 as the Hotel Wentworth, and was never completely finished and eventually fell into disrepair. In 1911, railroad mogul Henry Huntington purchased the hotel and reopened it as the Huntington Hotel in 1914.
Like so many resorts of that era, its started as a seasonal hotel, opening in the winter to shelter the first snow birds from colder climates. In 1926, the hotel started staying open year-round and offered its guests California's first-ever Olympic-sized swimming pool. Guests can cross The Picture Bridge, decorated with a series of oil paintings depicting California landscapes. Guests can choose between room and cottages.
The Chan Spa, a notable feature of all Langham properties, offers treatments inspired by traditional Chinese medicine and cutting-edge skin care services. Entering the treatment areas through an archway, the Moon Gate, the tranquility of the space surrounds the guest. In Chinese, Chuan means flowing water and is a key part of the spa's philosophy towards wellness.
The spa offers a unique way to think about the pampering experience – as part of a journey to regaining balance and harmony built on the principles of traditional Chinese medicine. After treatments, guests can spend time in the Dream Room, aptly named for a quick snooze between treatments or a sip of their five elements teas.
Favorite Spa Service: Chuan Stone Therapy where the hot stones increase circulation and the cold stones on the lower back, calm the body.
You may also like: The Best Audiobooks for a Road Trip
La Quinta Resort and Club, La Quinta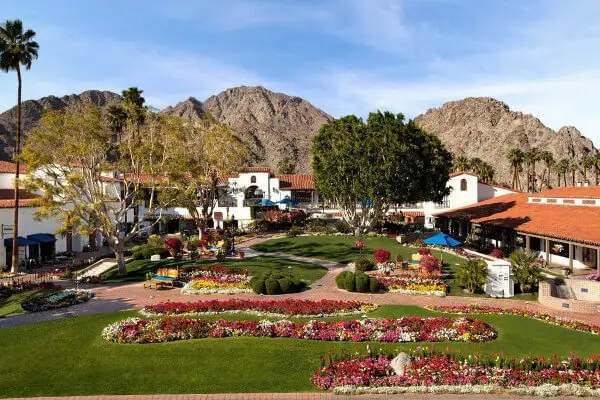 In the early 1920s, a wealthy San Francisco businessman, purchased 1,400 acres to create a private, self-contained getaway. La Quinta Hotel opened its roughhewn doors in December 1926 and offered the areas' first nine-hole golf course. Then, the adobe walls of La Quinta Resort & Club offered a hideaway to the Hollywood elite with its original 1926 Spanish-style casitas and 45 acres of lush, citrus tree-covered grounds. It now offers refuge to everyone who comes to stay.
Now part of Hilton's Waldorf-Astoria Collection, La Quinta Resort and Club encompasses 800 guest rooms, 23 tennis courts, 41 pools, 53 hot tubs, seven restaurants (including the newly opened Twenty 6), and 90 holes of championship golf.
The white washed walls of the spa appear pushed up against the Santa Rosa Mountains and the brilliant blue skies of the desert. Spa treatments are offered both in cool, inside rooms and outside spaces with beautiful views. An outside soaking tub is offered in a very private garden.
Favorite Spa Service: La Quinta Citrus Escape, a body treatment featuring a citrus infusion of coconut oil, vitamin e, and mandarin oil combined with a blend of sugar, salt, and organic shea butter scrub. after a Vichy rain shower, a warm, deep conditioning full body massage, finishes the treatment
You may also like: Five Unique Spring Break Destinations To Avoid The Crowds
Omni La Costa Resort and Spa, Carlsbad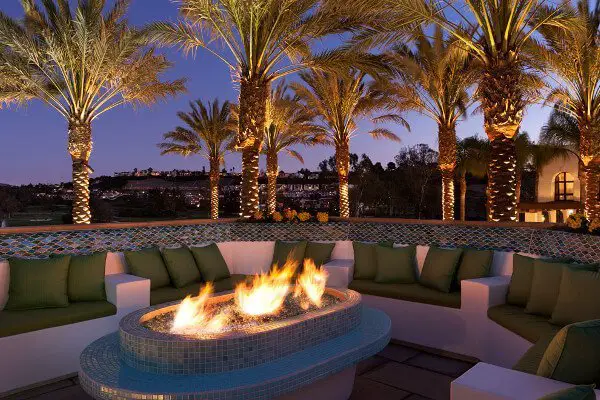 La Costa means the coast in Spanish and the ocean is close enough to supply a full complement of fresh breezes to the resort. La Costa Resort and Spa is located in the rolling coastal foothills north of San Diego.
La Costa Resort and Spa was dreamed up by a real estate entrepreneurs in 1960 with the original vision of a residential community that would include facilities for golf, tennis and horseback riding. Today, with eight swimming pools, tennis courts, two golf courses and five restaurants, guest can choose between rooms and villas for a wonderful stay.
Capitalizing on Carlsbad history of therapeutic mineral waters, a spa became part of the resort's design. In 1965, La Costa became the first US resort to introduce a full-service spa. At the time it opened, the $3 million La Costa Spa was believed to be the largest and best-equipped in the world.
Today, guests enter the spa past a huge tiled fountain and into a Spanish Colonial building, surrounded by lovely gardens and courtyards. Spa guests can enjoy lunch al fresco between treatments. The outside spaces offer a reflexology pathway and Roman waterfall showers, all beautifully landscaped.
Favorite Spa Service: The citrus and kale facial with its full complement of antioxidants for healing tired skin.
Pin For Later