Cebu is an island that is part of a cluster in the Visayas region of the Philippines. Its city, Cebu City, is one of the most popular tourist destinations in the country. Dubbed the "Queen City of the South," Cebu City is known for its rich culture, food, and art. 
Cebu City can be described as a multicultural haven that blends the exquisite lush natural beauty and the marvel of modern technology. However, with so many things to see and even more things to do, it will take more than a couple of days to truly appreciate what Cebu City offers to visitors. Therefore, a multiday tour is recommended, and the first order of business is to find the best place to stay in Cebu. 
Best Unique and Cool Boutique Hotels in Cebu City
If you are eager to bask in the history and culture of Cebu, what better way to further add to your experience than by staying at one of their best boutique hotels? I compiled a list of these aesthetically distinct accommodations in the Queen City of the South for your convenience. 
These hotels offer excellent service and amenities; their ambiance to guests is genuinely one of a kind and an integral part of the Cebu experience. 
1. The Henry Hotel
– A Fancy European Style Boutique Hotel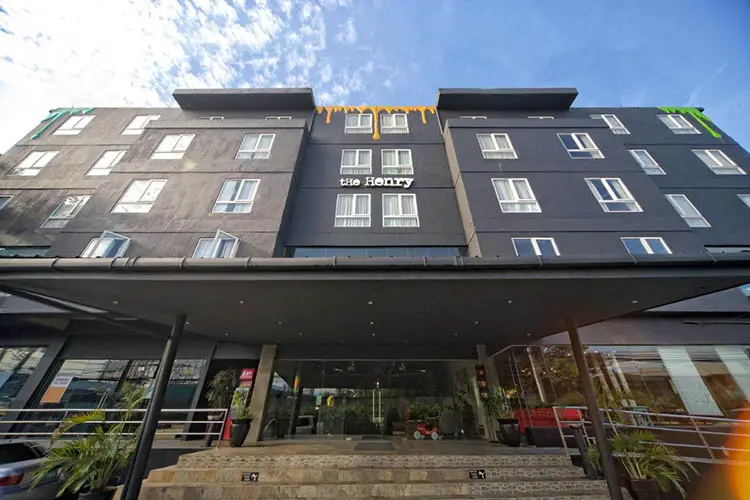 The Henry Hotel is an elegant boutique hotel inspired by European décor. This is a 4-star hotel that covers all the modern amenities and then some. All rooms feature a flat-screen TV, a personal safe, and even a DVD player (a bit dated, but a welcome option in my opinion). There is also a lovely outdoor swimming pool where guests can laze around. 
Each room has a distinctly contemporary design, and it does feel as if you are in one of those modern art museums. Additional services include laundry/dry cleaning and massages. The location of The Henry Hotel is also within walking distance from Cebu Country Club and is just half an hour's drive away from the airport. 
2. Bai Hotel
– A Sleek and Contemporary Stylish Hotel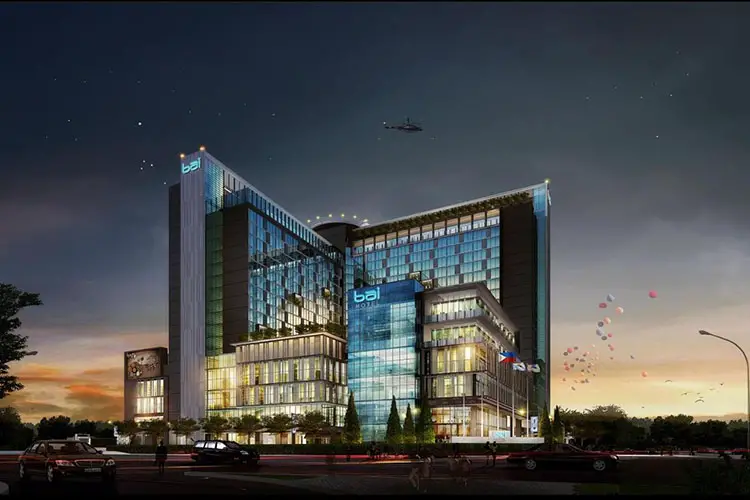 One of the premier hotels in Cebu City, the Bai Hotel offers a sleek and modern accommodation smack dab in the heart of Cebu City. The Bai hotel features an outdoor swimming pool, fitness center, eight dining options, and a lounge bar with stylish architecture and top-notch services. 
Guests can also have their meals delivered to their rooms if they prefer that option. I also love the daily breakfast buffet that will guarantee you start your day fully energized. In addition, since the Bai Hotel is located in a pretty accessible part of the city, visiting some of the city's top tourist spots will be pretty straightforward. 
3. One Central Hotel and Suites
– A Hip and Modern Urban Hotel Near Cebu's Iconic Historical Tourist Spots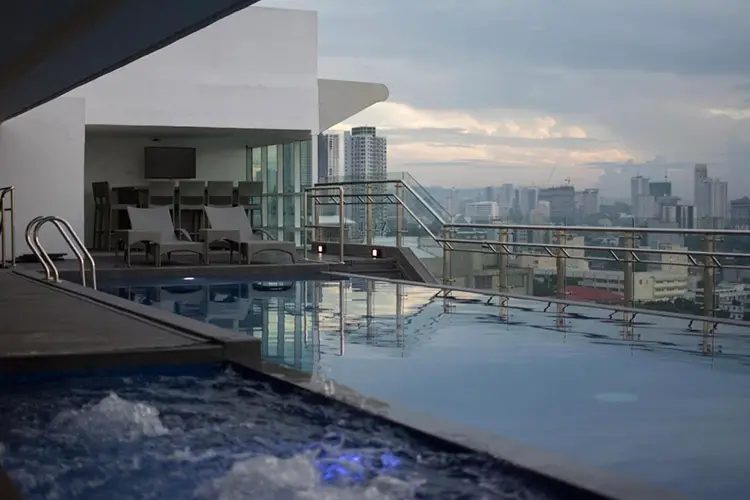 One Central Hotel and Suites is located about 900-meters away from Magellan's Cross, one of Cebu's top tourist destinations. It is also just a couple of minutes drive away from SM City Cebu (the largest mall chain in the Philippines). 
Besides all the basic amenities that enhance guests' overall convenience and comfort, One Central Hotel also has a fantastic onsite restaurant called The Café Tartanilla. This restaurant offers a pretty diverse international menu that will satisfy foodies' cravings. The staff at the reception is also accommodating. You can ask the receptionist for tips on where to go in Cebu and the best way to get there. 
Aesthetic-wise, the One Central Hotel and Suites pretty much fit the bill of a modern boutique hotel. It is sleek, stylish, and focuses on convenience. Oh, and there is also a rooftop swimming pool that offers a stunning view of the city. I recommend going there around sunset for a great view of Cebu City at night. 
4. Seda Central Bloc Cebu 
– A Nifty and Simple Hotel with a Strategically Convenient Location for Tourists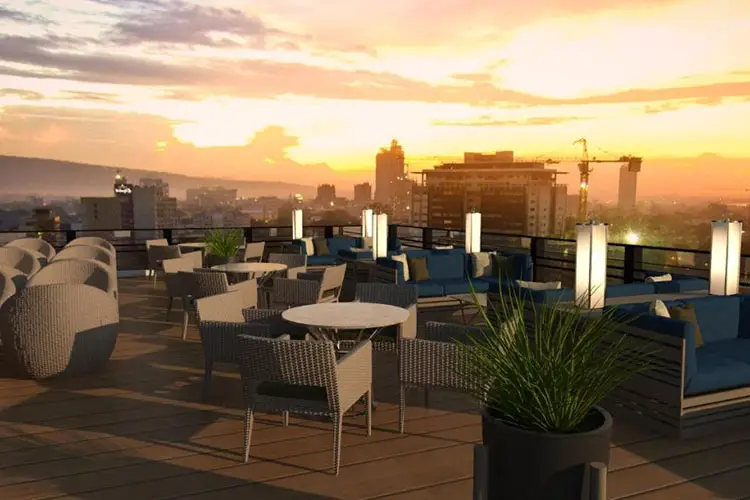 The Seda Central Bloc offers the tourist a nice and cozy place to rest during their tour in Cebu. This hotel features all the modern-day amenities and offers guests car hire services for those who want to tour the surrounding area. I love that the rooms also have a kitchenette as I like to cook for myself, and that option is handy for budget travelers. 
The location of Seda Central Bloc also makes it a practical hub for tourists, as most popular tourist spots are accessible from the hotel's location. The Seda Central Bloc is also still relatively new, as it just opened back in 2019. 
5. Harolds Evotel
– A Charming and Elegant Hotel for Couples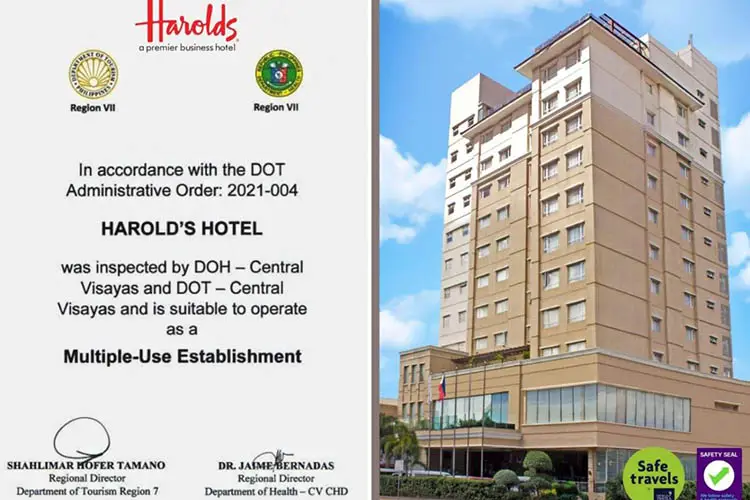 Harolds Hotel is a modern and elegant hotel located just about 2.8 km away from Cebu Business Park and Ayala Center. This hotel offers guests amazingly comfortable rooms and a charming aesthetic that makes it a romantic option for couples. 
There are three dining options in Harolds Evotel, with a vast array of dishes that cover local and international taste buds. The hotel also has a currency exchange service, so you won't even need to go outside. 
The Harolds Evotel is located about half an hour away from famous landmarks such as Magellan's Cross and the Santo Niño de Cebu Basilica.
6. Radisson Blu Cebu
– A Trendy Instagram-Worthy Boutique Hotel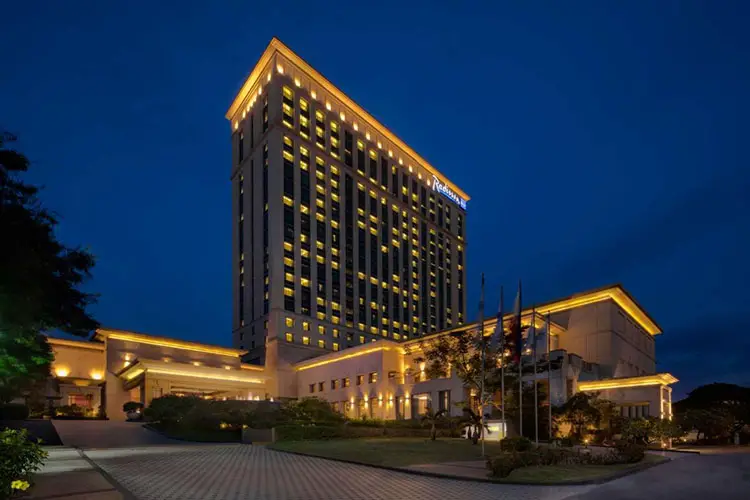 Another excellent choice for tourists is the Radisson Blu as it is located right at the center of the city. Staying here will give you easy access to SM City Cebu Mall for all your shopping needs. In terms of amenities, the Radisson Blu features some modern inclusions in their rooms, such as an iPod dock, flat-screen TV, a cozy memory foam bed (perfect after a day's worth of adventure), and an outdoor swimming pool, spa, and three onsite restaurants. 
I love the diversity of the dining options here. You get an all-Filipino restaurant and international diners to cover all palates. The Lobby Lounge also offers guests a slew of entertainment options, and it is always great to unwind at The Pool Bar.
7. Maayo Hotel
– An Elegant Boutique Hotel for a Nice Weekend Getaway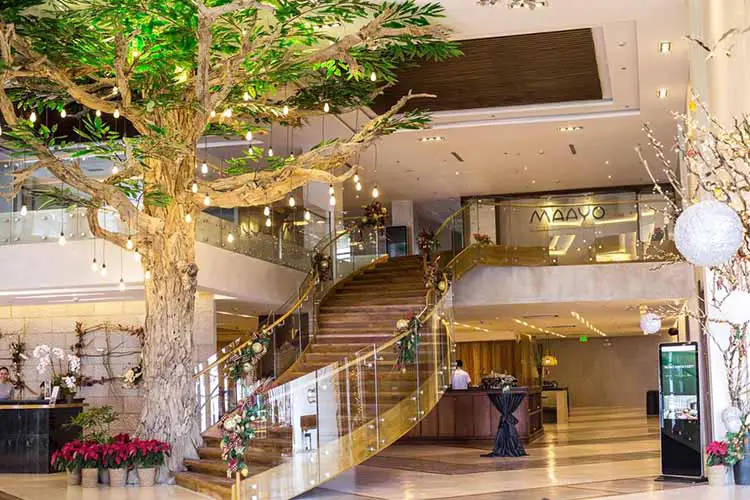 The Maayo Hotel delivers relaxation in spades. With fantastic service, a spa center, and a stylish infinity pool to boot, this cute boutique hotel is one of the most charming in Cebu City. Besides the spa and infinity pool, Maayo Hotel also offers three onsite restaurants catering to different cuisines. 
All the rooms offer a decent space, air-conditioning, and carpeted flooring. Every unit also holds all essential toiletries for your convenience. Another notable aspect is the cream and the brown-colored interior that gives the Maayo Hotel an earthly zen-like ambiance. My favorite spot here is the rooftop infinity pool that overlooks the city. The view there is simply magnificent. 
8. Lex Hotel
– A Luxury Style Hotel with a Fairly Affordable Cost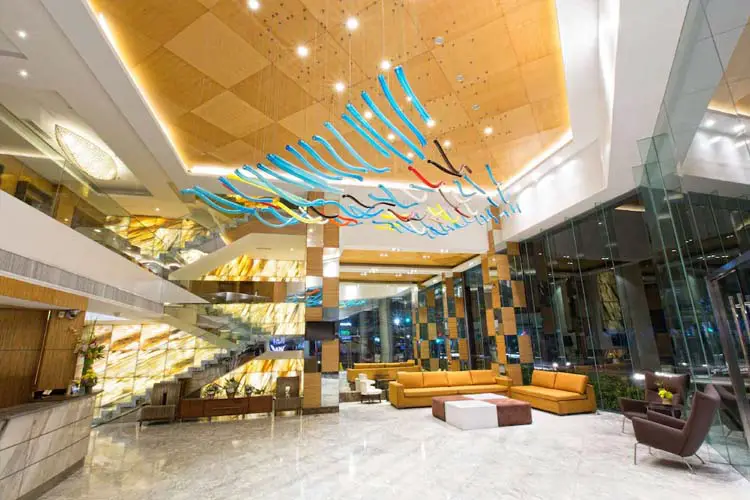 The Lex Hotel is located in the central hub of Cebu City and is around a 15-minute drive to the Cebu Port and about an hour from the Mactan-Cebu International Airport. The contemporary architecture of the Lex Hotel exudes an executive charm that adds to the luxurious ambiance of the place.
Besides the sleek modern design of the building, the Lex Hotel also does not skimp on specific amenities that improve the guests' overall experience. For example, there is a stunning infinity pool on the roof that offers a grand view of Cebu City. To better enhance your relaxation, there is also a fitness center and massage services that you can use. 
The restaurant here is also one of the highlights, thanks to its blend of Asian and international cuisines. The rooms are also quite spacious and quiet for those who want to unwind. Overall, with its excellent and accommodating service, the Lex Hotel is undoubtedly one of the best places to stay in Cebu City. 
9. Amethyst Boutique Hotel
– A Classy and Budget-Friendly Boutique Hotel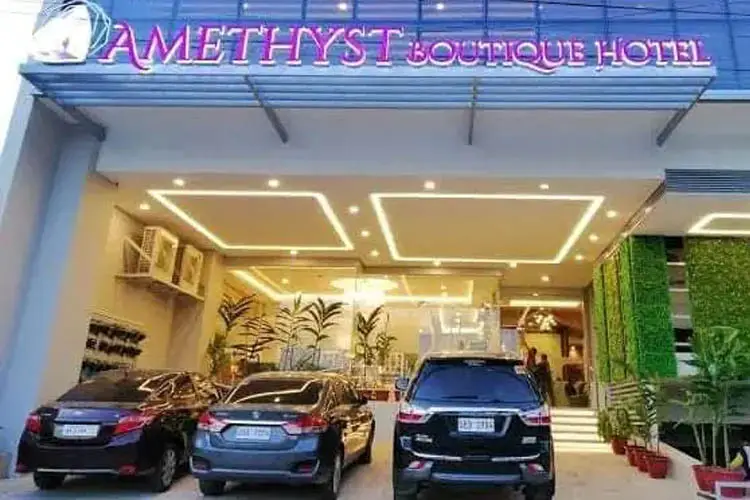 One of Cebu's more affordable boutique hotels is also one of its most charming. The Amethyst Boutique Hotel focuses on guests' satisfaction which can be seen from its list of services and amenities. This cozy boutique hotel offers free Wi-Fi and a nifty concierge service. 
The onsite restaurant, Anton's, offers a decent array of dishes. Amethyst is only a couple of minutes drive away from the Ayala Center Mall and SM City Cebu if you prefer something else. The aesthetic of the Amethyst Boutique Hotel is quite soothing. Amethyst is undoubtedly building a pretty solid reputation for a relatively new boutique hotel.