Ways to save on train travel within the UK
The British love to moan about the expense of taking public transport and quite rightly so, as it is one of the most expensive in Europe. Fortunately, there are ways to avoid paying the higher fares and travel on the cheap while visiting the UK. Budget travel by train is indeed possible!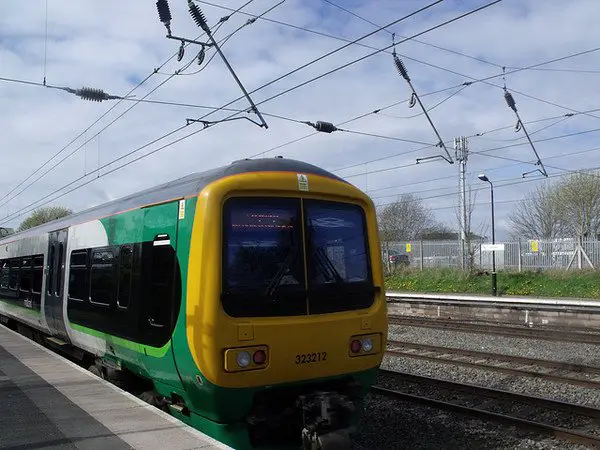 Budget Train Travel In The UK
1. Buy your tickets as early as possible.
When browsing websites look at all the different times, as you'll be surprised how much they can differ according to when and what day you wish to travel. Provided you're flexible with your journey, you could be saving yourself a small fortune.
2. Split up your tickets.
Purchasing two or more tickets for a trip can save you more money than buying one single ticket for the same journey. Once you've decided on your destination, find the stops en route and split the tickets between these destinations.
3. Buy Off Peak
If you're planning a long train ride and some of the journey overlaps with peak times, buy a ticket only for the peak time and a separate ticket for the rest of the journey. By doing this you won't be charged the peak-time fare for the whole journey. However, it's best to avoid traveling during peak times at all if possible; not just to save you money but it might also help with the comfort of your journey as trains can frequently get overcrowded during these times.
4. Compare 2 Singles vs Return
Compare the different prices for a return and two single journeys, as quite often buying two singles can be cheaper than a return.
5. Overnight Trains
If you travel late at night, the prices are considerably cheaper. However, you should check that if you have any connecting trains or coaches, they still travel to your final destination that late, especially in rural areas. Alternatively, you can take a sleeper train for a long journey.
6. 2×1 Promos
Look out for promotional 2-for-1 offers at stations and online, especially on journeys from London.
Girls weekend? See these top weekend getaway destinations in the UK.
7. Railcard
If you're planning a long stay in the UK or traveling to many destinations while you're there, then you might be wise to invest in a Railcard or Coachcard. These can be bought for students, family, disabled or senior citizens and will save you up to a third of the price of a ticket. Check out these 5 day-trips from London.
8. Last Minute Online Discounts
Although it's more common to book in advance, it is still possible to buy a discounted ticket right up until you travel – just make sure you buy online and not at the ticket office.
9. Request Partial Refund for Delays
If your train is more than 30 minutes late, you could claim back some of your money provided you keep hold of your tickets to prove your purchase.
10. Bring your own food
If you're traveling by train you can still eat in the first-class buffet with a second class ticket. It may cost you extra but if you've ever tried a sandwich from the buffet car you might prefer a snack from the comfort of the first-class carriage!
Traveling by air, check out these London airport facilities.
Heading to the UK, see these other tips.
See these other great tips for UK train travel
*Photo by ell brown, used with permission
Pin for Later