Because the beer world has upped the ante
Whether it's after a hard day at work or, more desirably, on a fabulous vacation, we love to kick back with a glass of wine. But I encourage all of the Travel Belles out there to put down their corkscrew and stemware and pick up a complex, flavorful craft beer. The craft beer makers are revolutionizing how we think of beer.
Just like wine, craft beer is made with care, has a long list of styles and can brilliantly compliment any meal.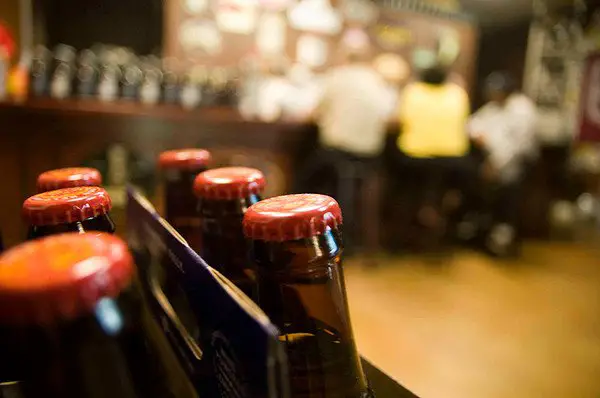 If you're not familiar with the world of craft beer, it can seem a little intimidating. But truth be told, sampling beer is just as important as trying a regional dish when you're traveling. Start by trying these style suggestions based on your go-to wine choice.
If you love Sauvignon blanc, try a lambic or cider beer
The same fruity, melon-flavored notes from Sauvignon Blanc are very much present in lambics or cider beers. A lambic is refreshing and crisp and can be brewed with cherries, raspberries, grapes and more. It's tart and fruity, just like your favorite white wine.
Suggested: Framboise
If you love Chardonnay, try an IPA
Chardonnays are rich, flavorful and tart, just like an IPA, or Indian Pale Ale. IPAs are known for a strong hops flavor, which is compared to a citrusy, grapefruit taste. You'll love the same bold and crispy taste you get from your Chardonnay.
Suggested: Goose Island IPA
If you love Merlot, try a barleywine
Merlots and Barleywines both have that perfect combination of a bold but smooth flavor. Both drinks have a tart, fruity, toffee taste to them. If you enjoy the balance of something that has a rich flavor yet is not super strong, both Merlot and barleywine are a good choice.
Suggested: Irish Walker
If you love cabernet sauvignon, try a brown ale
If you like a little more gusto to your wine, you'll like a brown ale. These brews have a flavorful, toasty, nutty, almost oaky taste similar to a cabernet sauvignon. Cab sav lovers usually enjoy the strong flavor that you'll also find in a slightly bitter brown ale.
Suggested: Dogfish Head Indian Brown Ale
If you like Moscato, chocolate, or other sweet dessert wines, try a stout
When your sweet tooth influences your wine choice, you'll enjoy a stout. There are many different kinds of stouts, but generally speaking, they are sweet and creamy like your favorite dessert wines. Stouts can take on a flavor of oatmeal, coffee, chocolate, or sometimes a combination of all three.
Suggested: Lefty's Chocolate Oatmeal Stout
*Photo by Beaufort's TheDigitel, used with permission
Pin for Later