Nobody in their right mind would deny the beauty of London. It's bright, big and exciting. But sometimes it's good to experience the quiet. So we've narrowed down our top five beautiful villages just a short drive from London that are simply perfect for a truly British day-trip.
1. Bibury, Gloucestershire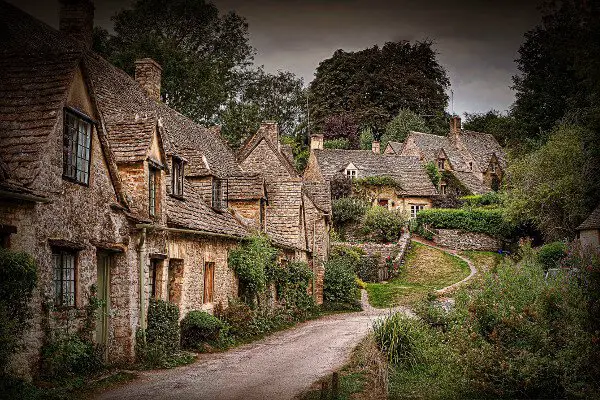 In just under two hours from the capital, Bibury is a quaint medieval village to visit for a day trip.
Bibury has a strong 17th Century heritage running right through its heart. A weavers' cottage and a water meadow make the village appear to have come straight out of a classic British novel.
The meadow is a calm marsh area located on the River Coln and looks over to the historic Arlington Row cottage.
We recommend seeing St Mary's Church (religious or not) to see the gorgeous stained glass window. It's also worth going early in the morning to get some great photos or late at night when the sun is setting.
You may also like: Unique And Unusual Things To Do In London
2. Henley-on-Thames, Oxfordshire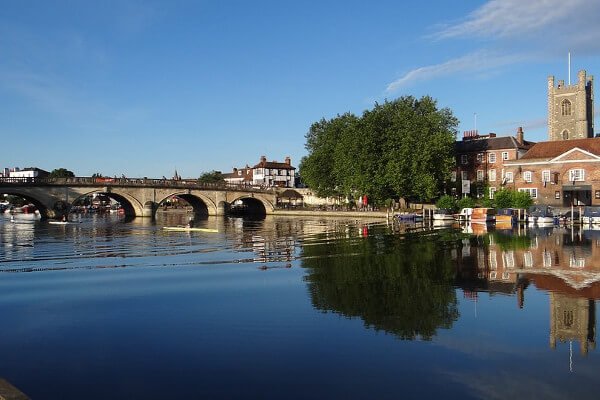 Known for its characterful market and alongside the River Thames, this Oxfordshire village had to make it onto our list of top five villages just a short drive from London.
Getting to Henley-on-Thames takes less time than getting to Bibury but is just as interesting.
While there, you can visit Stonor Park – a grand country house on the boundary to Buckinghamshire. Stonor Park is a true Pride and Prejudice-esque building with the inside of the house displaying family portraits and ceramics from many years ago.
Who knows – you might spot a Mr Darcy!
You may also like: 5 Of The Best UK Natural Retreats
3. Bucklebury, Berkshire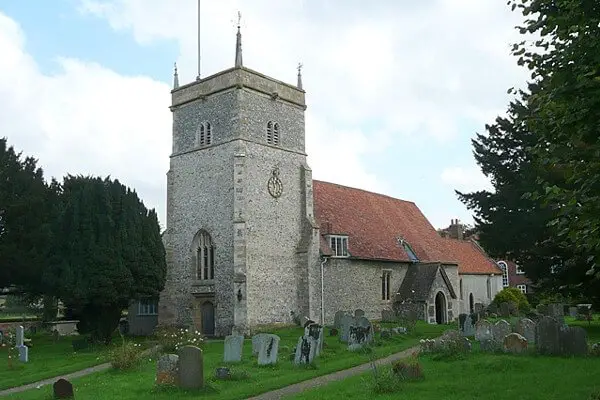 The name of this particular English village may ring a bell. After all, it is the home of our future Queen, Kate Middleton. In just an hour and a half from London, it's worth a visit if you're a big royal fan. Oh, and Bucklebury is quite beautiful too.
As the village is very small, there isn't a wealth of things to do in Bucklebury. However, if you're with children or are visiting in spring, we'd recommend visiting Bucklebury Farm Park where you can see some of the cutest little creatures of the countryside.
And if you really fancy a taste of that royal life, you could book yourself a chauffeur sight-seeing tour around London before heading to a Queen's beginnings.
4. Alfriston, East Sussex
In just under two hours from London, Alfriston is the perfect example of the typical British village. With its renowned pub The Star reflecting Shakespearean design, nothing comes close to the Instagram-worthiness of this village.
We highly recommend seeing St Andrew's Church which dates right back to 1310 and is placed prettily on top of the village green. It's a great place for some peace and quiet and also simply stunning to look at.
If you have an interest in nature, you'll love Arlington Reservoir Nature Reserve where you can follow scenic walking trails and even go on the hunt for Ospreys, a valued and protected indigenous bird species.
Alfriston is well worth a visit.
You may also like: 4 Days In London – Everything You Must See
5. Brockenhurst, Hampshire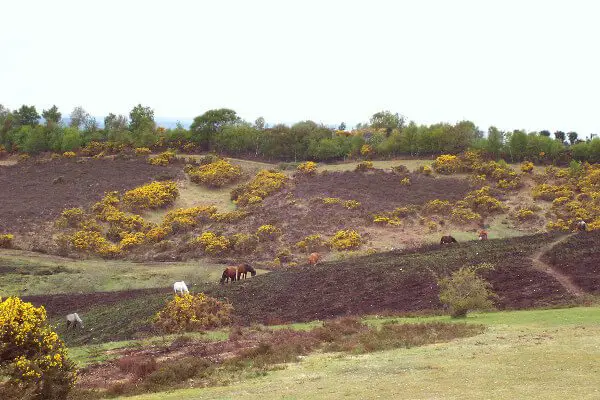 Brockenhurst could have made it onto our list of the best five villages just a short drive from London simply because of its name. Sounding just as romantic as a fictional Brontë location, Brockenhurst is a beauty to behold.
New Forest Park is another grand stone building worth visiting even if only for that Downton Abbey atmosphere. It's native ponies make New Forest a simply majestic part of Brockenhurst and the forest trails make for a perfect autumn stroll when the leaves are turning orange and brown. What could be more romantic? Absolutely nothing, that's what.
Brockenhurst is a bustling village (although not as busy as London), so if you like the hum of chatter and a beautiful little town, you might find yourself never wanting to leave. It's an English dream.