Are you planning a girl's weekend away? Perhaps you are organising a hen party for your best friend. Whatever the occasion, we've got some cool suggestions for you and your girlfriend's.
Here is our pick of the top 3 UK cities for a girl's weekend!
York
For a weekend of culture, shopping and rambling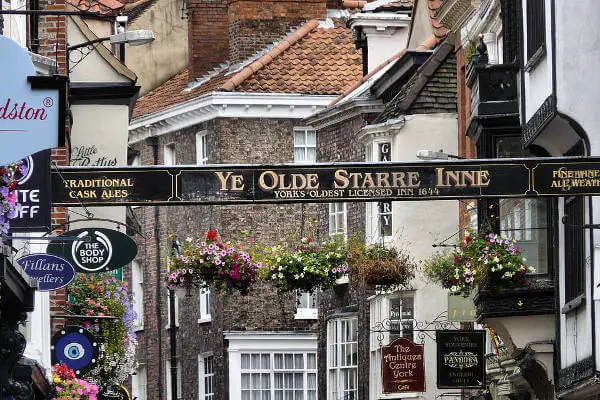 York is famous for it's medieval streets and the York Minster cathedral. The twisting passages of The Shambles are a maze of timber-framed buildings and narrow walkways, and despite the restaurants and upmarket shops, the area is historic and beautifully preserved. Get lost in the bookshops and alleyways, and you'll find yourself by the river, where you can sit at a waterfront café and spend an hour people watching.
For fresh food and local crafts head into the Shambles and find the market, which is there every day, then carry on out of the cobblestones towards the impressive Gothic Cathedral. Here you can take a breather in the park with your lunch from the market stalls.
As dusk falls, head to the Evil Eye Lounge for cocktails, or Ye Olde Starre Inn for a pint in one of the oldest pubs in York. For dinner, make your way to Mr. P.'s Curious Tavern for a high-class, tapas-style evening, or for local dishes that are easy on the wallet try Café No8 Bistro, which is conveniently close to the Cathedral.
Evil Eye Lounge | 42 Stonegate, YO1 8AS| 01904 640002
Ye Olde Starre Inn | 40 Stonegate, YO1 8AS | 01904 623063
Mr. P.s Curious Tavern | 71 Low Petergate, YO1 7HY | 01904 521177
Café No8 Bistro | 8 Gillygate, YO31 7EQ | 01904 653074
Brighton
For a day exploring vintage shops and a wild girls' night out
Only a short train journey from London, Brighton is blossoming as a vibrant and eclectic city. During the day, find bohemian shops in The Laines – don't miss Snooper's Paradise, a junk shop easy to get lost in – and lunch at vegetarian restaurant Terre a Terre, or Very Italian Pizza. Alternatively, if the weather's up to it take a walk down to the seafront and enjoy the fish and chips.
Brighton comes into its own in the evenings; it's famous for the welcoming LGBT culture and the bars and clubs it has to offer. Stop at The White Rabbit and The Fishbowl at the beginning of the evening, then head to The Mesmerist for a night of swing music, circus performers and burlesque.
Terre a Terre | 71 East Street, BN1 1HQ | 01273 729051
Very Italian Pizza | 19 Old Steine, BN1 1EL | 01273 677377
The White Rabbit | 13-14 Kensington Gardens, BN1 4AL | 01273 694265
The Fishbowl | 74 East Street, BN1 1HQ | 01273 777505
The Mesmerist | 1-3 Prince Albert Street, BN1 1HE | 01273 328574
Glasgow
For the perfect balance of culture, shopping and nightlife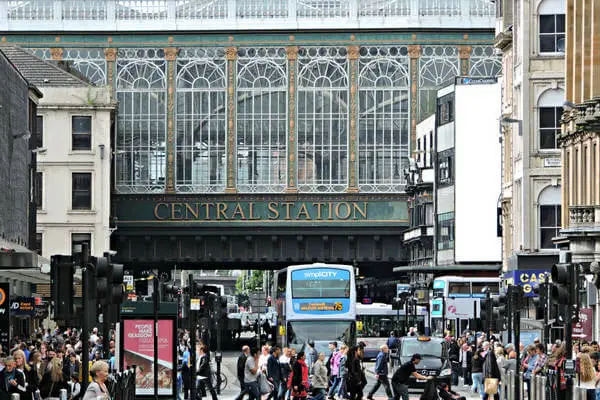 Heralded as one of the most up and coming cities of 2017, Glasgow has everything you need for a long weekend. Start slow with a visit to the Kelingrove Art Gallery and Museum, and a walk around the beautiful Botanic Gardens. The whole West End can fill an afternoon; take a stroll and you're sure to stumble upon the perfect café.
For dinner, Mother India offers tasty, authentic Indian dishes, and Stravaigin has a variety of Scottish dishes in both the restaurant and café; it's also a bar, so can be a perfect place to start the evening. Head to Missoula for cocktails, or try The Teuchters' Triangle – a trio of small venues for live music, whiskey and dancing.
Mother India | 28 Westminster Terrace, G3 7RU | 0141 2211663
Stravaigin | 28 Gibson Street, G12 8NX | 0141 3342665
Missoula | 110-114 West George Street, G2 1NF | 0141 3329724
The Teuchters' Triangle:
Ben Nevis | 1147 Argyle Street, G3 8TB | 0141 5765204
Islay Inn | 1256 Argyle Street, G3 8TJ | 0141 3347774
Park Bar | 1202 Argyle Street, G3 8TE | 0141 3391715