I'm not much of a beach-dweller, so when it comes to travel I always opt for a city break. With a city break I can get in some much needed retail therapy, immerse myself in the local art and culture scene, and indulge in cuisine from top restaurants around the world. What's not to like about a city break!
If you are anything like me, getting out of the UK for a few weeks during the Winter months is a must. In fact, even short breaks during the Summer shoulder months are often called for.
Why not have a look at some city breaks from the UK! Below are my 10 best in no particular order, enjoy!!
Las Vegas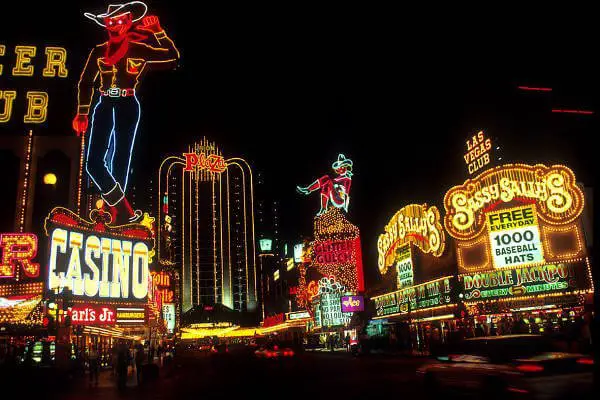 The self proclaimed party capital of the world; the city where neon lights continue to glow 24/7 and the parties never stop. Located in Nevada's Mojave Desert, the resort city's 4-mile-long main street is home to casinos, malls and churches where eloped couples exchange vows for eternity. There's no peace and quiet if visiting Las Vegas, but if you ever wanted to tick off super structures like the Pyramids, Venetian Canals and the Eiffel Tower and didn't want to visit Egypt, Italy and France respectively; Las Vegas's beautifully themed hotels offers you the chance to get that picture you always wanted with a cosmopolitan not to far away. Here's what local, JoAnna Haugen, says are the 3 reasons not to avoid Las Vegas.
New York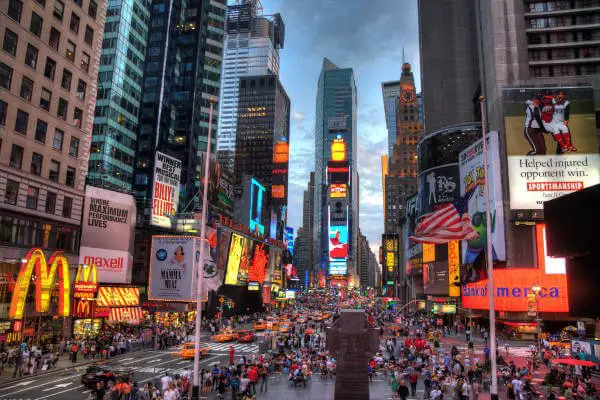 The Big Apple concrete jungle where dreams are made of and quite possibly the capital of the tourist world outside of London. New York has it all. Parks, Museums, Lengthy avenues of shops and Broadway. You're ticking all of the boxes when it comes to the complete urban experience. The Empire State Building, Statue of Liberty, Central Park and the Metropolitan Museum Of Art will keep your itinerary full for days and a bucket list isn't' complete without standing in the middle of Times Square and soaking in billboards and flashes of the "future". Even better if you're there for New Years!
Other New York articles you will love: How to find the best chocolate in New York and New York and the movies!
Miami
Nightlife, Cigars and white sand form the pinnacle of what defines Miami. It's Cuban influence is everywhere to behold from the little shops that line Calle Ocho to the Latin infused dance floors on South Beach. The city that is almost never cold has the palm fronds experience whilst still having the luxury of cocktails and plug sockets and you're only several miles away from Key West and Orlando. Miami has its own form of art deco that is magnificent to see. Walking around Lincoln Road almost feels like you're in the 80's.
Cape Town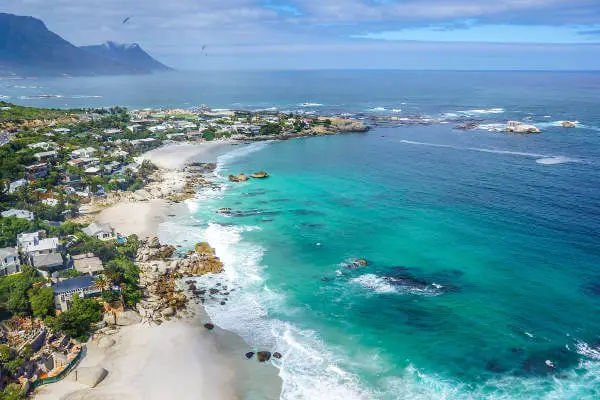 At the southern point of Africa where the two oceans meet, lies a city settled beneath the protection of a wonder of the world, Table Mountain. Cape Town boasts some of the most spectacular vistas in the world and combined with having some of the top rated wines in the world – your sunset will never be better. In fact, if you draw a circle around Cape Town there isn't any activity that isn't catered for, with beaches, game drives and mountain hikes aplenty. Even in winter, a spot of snow can be found among the mountains. Be sure you don't miss out on the wine though. That would be a tragedy. With over 100 wine farms to choose from, it's only a matter of how much ice you want in your glass.
Other Cape Town articles you will love: Finest Hotel's in Cape Town and Wine Regions in South Africa.
Singapore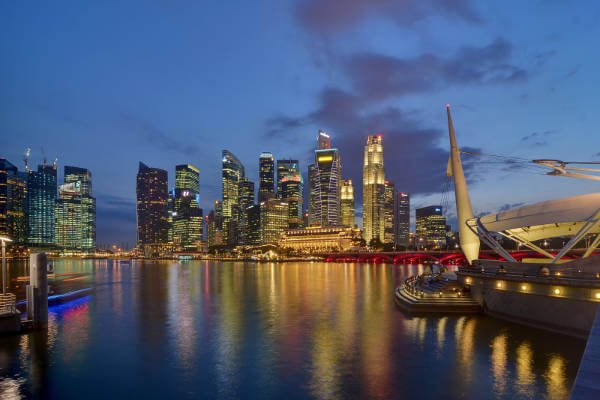 The trading capital of the world with it's tall structures and immaculate gardens and parks is an island city-state of southern Malaysia and is home to a multicultural population that delights its visitors with true authentic experiences. Quirky shops, trendy eateries and bars are just the tip of iceberg as Singapore delights in senses you probably didn't know existed. From the Southern Ridges to the Gardens By The Bay; from the Night Safari to the adventure island of Sentosa, there are no words to describe the what kind of city Singapore is, suffice to say it's immaculate. And even if don't get into the city. Singapore's airport is one of the best in the world with layovers becoming holidays themselves.
Other Singapore articles you will love: Places to visit in Singapore.
Hong Kong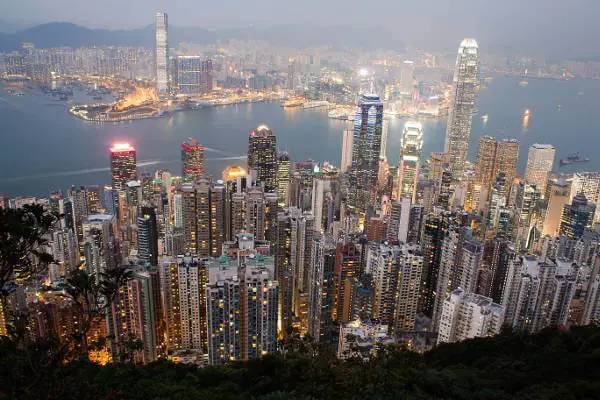 A true east meets west experience as the islands of Hong Kong (a former British Colony) is home to high line skyscrapers and spiritual retreats. It's also a major shopping destination – the Temple Street Night Market will have you emptying out your wallet and still having enough for an ice cream atop Victoria Peak. The islands each have a distinct feeling of their own and it's almost like you can choose the holiday you want depending on which island to go. Kowloon offering a plethora of street markets; Central Island a mirror of New York and then Lantua – beaches and spirituality.
Other Hong Kong articles you will love: Getting around Hong Kong – Transportation Tips.
Bangkok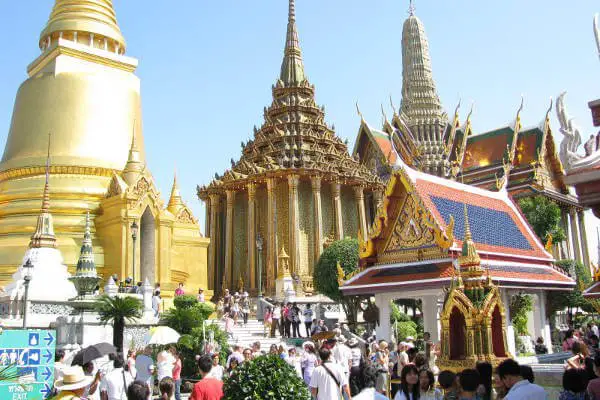 A backpacker's party city where you quickly begin to understand that a fish bowl isn't really a vessel for holding fish, but more a of a vessel containing liquids of every alcoholic form and the perfect way to lose yourself in the heat and buzz of this incredible city. Alive 24hrs a day with markets and signs of ancient religion and monarchies, Bangkok can be the kind of city where progression has halted for a bit and the 21st century can be found around alley ways and Koh San Road. And you can't travel east without seeing a reclining Buddha.
Other Bangkok articles you will love: 3 must see Bangkok temples!
Berlin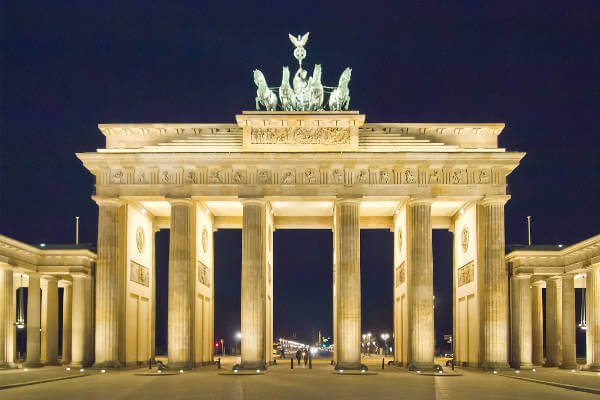 Germany's capital city is the embodiment of unification and stepping on the pavements of this wonderful city is a history lesson unto itself. Reminders of the turbulent 20th century are everywhere and when you leave – you're leaving with utter catharsis. From the spectacle of the Brandenburg Gate to the remnants of the Berlin Wall and the Holocaust Memorial, Berlin sucks you in and asks your soul questions.
Other Berlin articles you will love: Culture, Cafes and Crosswords in Berlin.
Barcelona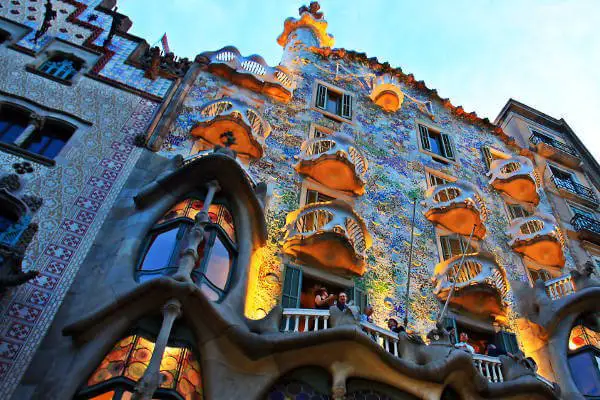 Daily siestas and architecture. If that's all what the human body needed Barcelona would be heaven. Thankfully, that's not all what it offers. The Catalonia city is alive with seaside jaunts and the lifestyle to match it. The Mediterranean climate even makes the locals seem as though they are on holiday. The Bara Gotic is a medieval quarter which has an Old World magic about it and the terraces are alive with Spanish musicians serenading loves, lost and found.
Budapest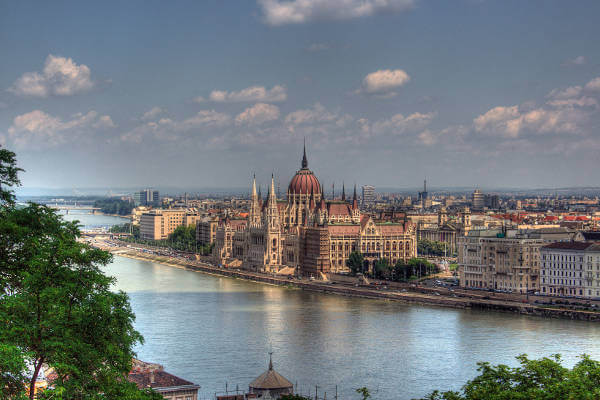 On the banks of the Danube, the Hungarian capital is like a modern fairytale with castles and lakes that are turned into ice rinks. It makes you feel European. From the thermal baths to the dinner cruises along the river and all the chocolate in the world; the only thing missing is a Disney Soundtrack. It's Art Nouveau architecture and sticky apricot jam will have you searching for more hidden restaurants in this gem of Europe.
Other Budapest articles worth reading: Budapest and the most beautiful cafe in the wold!
Tags: City breaks, Best city breaks from the UK.  Image attribution: Wikimedia Commons and Pixabay