Do you hear "free things to do in London" and think "No way!" We'll have you re-thinking that response in no time.
London's South Bank has so much to offer for both the tourist and the local and is one of London's most popular and vibrant areas to visit in the capital. The good news is that many of the attractions can be done for free so take time out to enjoy the lure of London's riverside culture.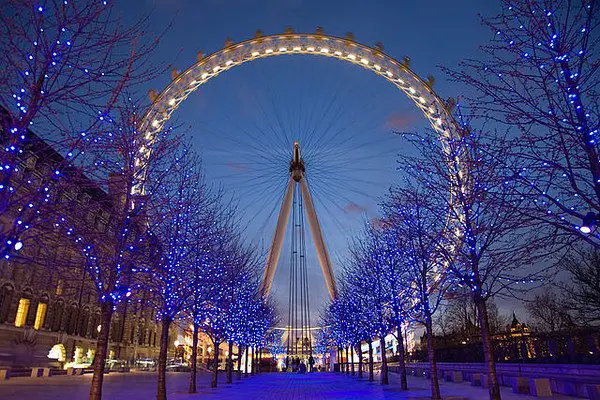 Walk Along the Riverside
You'll be spoilt for choice to spend a day or just an afternoon meandering along the riverside for iconic views of some of London's attractions whichever direction you choose to go. From east to west there is something for everyone: admire HMS Belfast, a Second World War battleship; pop into London's Oxo Tower which often has free exhibitions of contemporary art and design and some very fashionable jewelry; take time out if the weather's good and head towards Jubilee Gardens for a picnic in the park; have to peek inside Shakespeare's Globe Theater or The National Theatre; the London Eye and the nearby view of the Houses of Parliament from the riverside are also difficult to miss. When your weary legs have had enough, you can always stop by in one of the local pubs or bars for a drink against the backdrop of the city's landscape.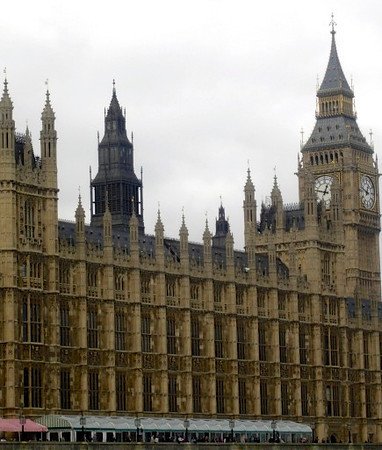 The South Bank Centre
Hosting a range of national and international music, arts and literature, the South Bank Centre has it all; several of which are free to partake in and there's enough to appeal to both children and adults. The building itself is near Waterloo Bridge and incorporates the Hayward Gallery, Queen Elizabeth Hall, Poetry Library and The Royal Festival Hall for free lunchtime music on Fridays and Sundays. Although numerous events are ticketed, entry is free to all the buildings and there are literally hundreds of free events throughout the year which range from world art, dance, and music to workshops, circus performances and poetry.
Street Entertainment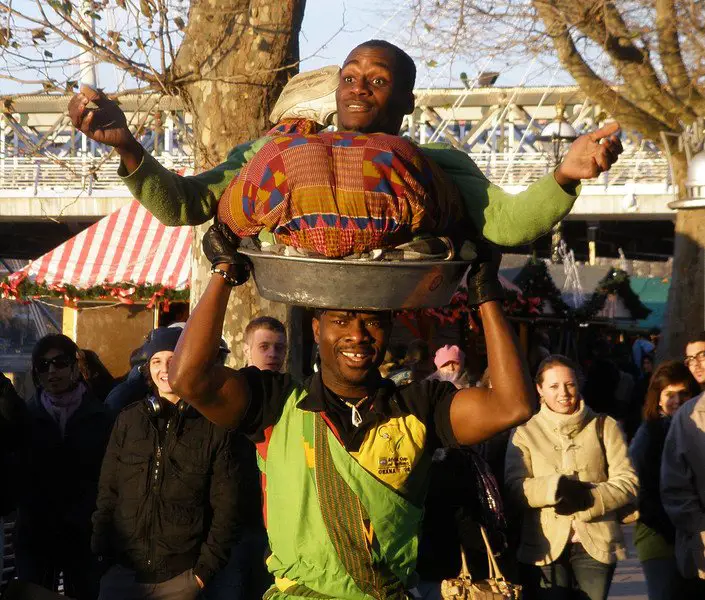 Just under the Royal Festival Hall is the graffiti walled skate park area where both professional and amateur skate boarders, roller skaters, and BMX bikers all show off their skills for fun. Even if this isn't your choice of entertainment, spending some time watching their tricks and spins is well worth the distraction. If it is your preference, feel free to join in!
For free entertainment from street performers head further west under Waterloo Bridge and be amused by many of the contortionists, magicians, dancers and living statues all making a living from their talents. On a good day, the riverside area is lined up with dedicated entertainers all competing for an audience to woo.
Tate Modern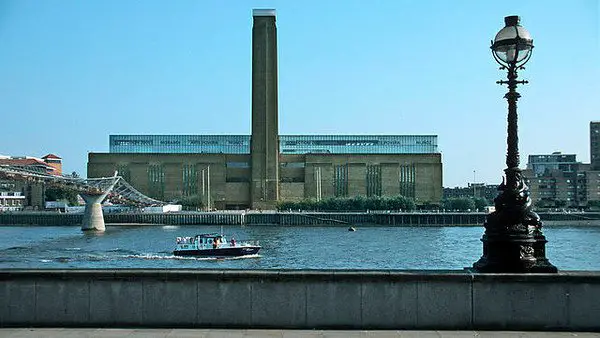 Housed in a former power station the Tate Modern has fast become one of London's top art galleries, displaying modern and contemporary works over five floors from across the world. Entry and most exhibitions are free and split into the most prominent art movements of the twentieth century and artists include Picasso, Warhol, Dali, Matisse to name a small few. Its biggest attraction is the enormous Turbine Hall which acts as the entrance and hosts temporary exhibitions which are often interactive and fun in some way. In addition, there are workshops, libraries, talks and children's activities at Tate Modern. Be sure when you fancy a break to head to the top floor cafe for a great view over the London skyline.
Festivals and Markets
The South Bank Book Market is where you can browse second hand and antique books under the shelter of Waterloo Bridge. The market is open every day and has hundreds of books to peruse through. Due to its popular success the Real Food Market now takes place outside the South Bank every weekend for fresh, sustainable produce for the gourmet food shopper whether you want to take something home to cook or try out a tasty dish en route. Borough Market London, held each Saturday morning, is a favorite free thing for foodies to do while in town.
London's food festivals are big events and attract visitors and residents alike: the World Food Festival, A Taste of India, Cheese and Wine and the Chocolate Festival are all programmed throughout the year, climaxing with the Thames Festival at the end of the summer season.
London Eye photo and Tate Modern photo via Wikimedia Commons, Parliament and street photo property of and by the author.
Pin for Later