Edinburgh is one of the UK's tourism capitals, second to London in size, but first in terms of the ways to indulge in some British value luxury charms.  From the hospitality to the food, Scotland's capital, Edinburgh really does have something for everybody.
But Belle boys and gals know that getting out of town is a good thing, and if you've had your fill of the Edinburgh crowds and hustle-bustle, here are some personal recommendations for day trips and over-nighters.
For any day-trippers, I recommend getting an early start on the day, and plan ahead – don't over-schedule yourself, which is easy to do since distances appear shorter than they really are, especially the further north you go.
You may also like: Where To Eat In Edinburgh
Getting out of town…with a car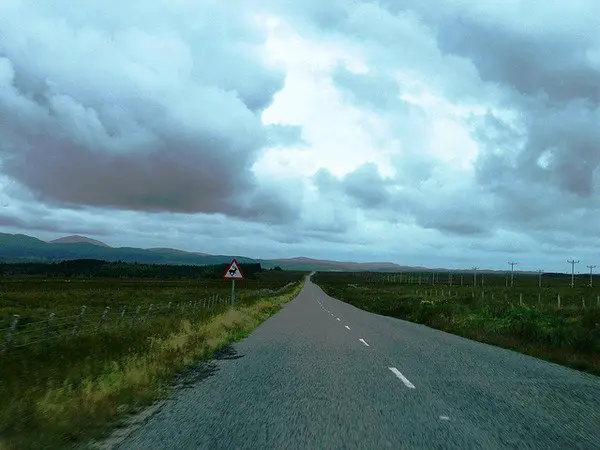 Renting a car is one option for getting out of Edinburgh – it means maximum flexibility, but also means driving on the left side of the road.
If you choose to drive, don't park/drive in Edinburgh if you can – the one way maze of streets is difficult if you're not familiar with it, and parking is next to impossible to find.  Instead, enjoy your time in town, then catch the express bus out to the airport to hop in the car.
Where to go with the car?  A couple of suggestions:
Heading south, you can enjoy the famous medieval abbeys in the Scottish Borders, which really require a car to hop from one to another properly. Dryburgh, Jedburgh, and Melrose are some of the most popular abbeys.  Nearby Peebles is a great lunch and souvenir-shopping stop – stretch your legs along the river, and if it's a nice day, eat lunch outside.  This isn't the highlands, but it is still very picturesque.
Heading north into the Highlands, you can actually drive yourself to death.  No, seriously, you can spend days driving the coastline and interior – so if you are planning a highlands road trip, plan your route in advance.  Bring paper maps as mobile phones will have limited/unreliable service.  Great areas to focus on  include Loc Lomond and the Trossachs, Fort William, or perhaps the distilleries south of Inverness.
You may also like: 10 Tips For Budget Travel In The UK By Train
Getting out of town…on the train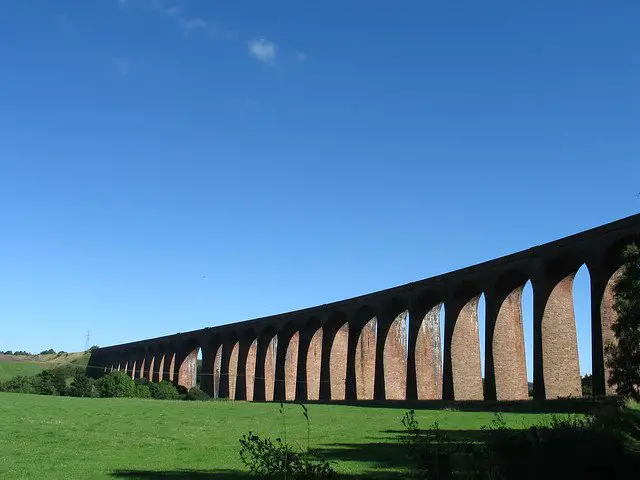 Scotland's train service is limited and, in my opinion, expensive.  Having said that, it does get you to some of the major highlights and you can relax with a magazine and leave the hassle to someone else.
All of the trains you are wanting will depart from Edinburgh Waverley station, where ticket booths can have long queues so plan on being your train tickets a day or two ahead of time if you can. But where to go? Two favorite Edinburgh day trips that aren't too far away:
Pitlochry:  This is just a couple of hours away, but the town is tucked away in the middle of a massive forest, and several well-marked paths make it easy to come up here and do some long walks.  This is an absolute must-visit during the fall foliage season.  The visitor center offers great planning advice if you need any help.
Glasgow:  While the Edinburgh purist would suggest going further afield, Belles know that big cities have charms of their own.  Glasgow is Scotland's largest city and has the largest shopping district.  I love Glasgow for its many museums (such as the Kelvingrove), as well as the architecture, which is different than Edinburgh.  Also, Glasgow has some fantastic music and nightlife, so consider a night out on town or at least stick around for cocktail hour.
Getting out of town…with a tour guide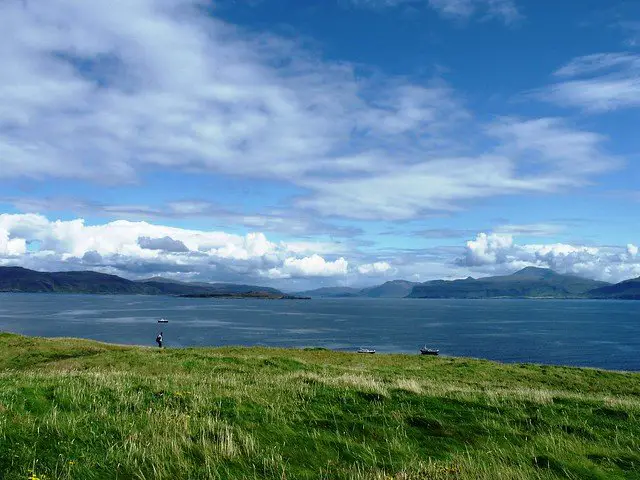 When it comes to getting further afield without veering off the road or into the wrong lane – did I mention there are single track roads on the mainland? – taking a tour might be your best bet.  
Yes, your driver will probably be wearing a kilt and make some stereotypical jokes, but don't let this pandering put you off – some of the tour guides in Edinburgh are very good.  Most tours take you up north into the highlands, as this is where the majority of the attractions are.
Scotline Tours is based in Edinburgh, right off the Royal Mile.  I've taken a couple of their tours and their coach buses are clean, comfortable, and their itineraries pack a lot in without feeling too rushed.
Look through their tours and see what resonates; having a driver for the whisky distilleries can be a very good thing (ahem), but their "Highland Highlights" really offer you some spectacular scenery and cultural stops – if you can't decide, I suggest the Loch Lomond/Glencoe route.
You may also like: Visiting Edinburgh: A City Of Two Halves
Photos by Andy Hayes and used with permission.
Pin For Later