Shopping in London with a little help from a local
London can be an expensive enough city before you've even considered a decent shopping trip, but there are plenty of bargains to be had. It's a question of where to find them and the type of shop to go for. If you get it right, you'll soon find an abundance of high-class budget shopping deals to indulge yourself in.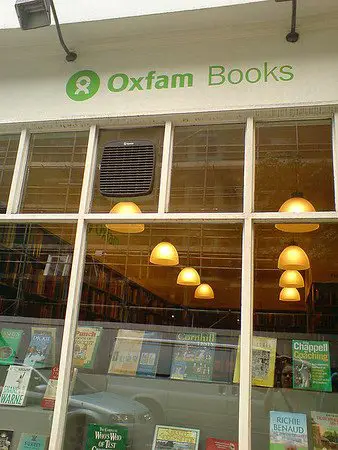 Best Bargain Shopping in London
1. Charity shops

Your first port of call should be at the numerous charity shops which can be found on almost all high streets across the capital, though the East End is a popular area for them. Here you can hunt for bargains and could easily find yourself picking up a vintage outfit or retro ornament for next to nothing.
The majority of charity shops, or 'chazzers' as we Londoners call them, sell almost anything from old records to clothing and bric-a-brac, so hunting for something to suit is virtually effortless.
Oxfam is a favorite but is by no means the only charity offering good deals on second-hand items. Also, everything is sold in good condition so you don't need to worry that you're buying a broken or ripped item.
2. Vintage treasure troves

Similarly, there has been a rise of vintage shops all across the city, particularly in the north of London. They range from Lucy in Disguise, the upmarket store in central London run by Lily Allen, to the local, unpretentious shops which house everything from accessories to furniture, ranging from the 1920s through to the 80s.
I've spent hours rummaging through these emporiums, which offer a cheap price on a piece of history that can be brought back to life.
3. Designer discount stores
For further bargains, head towards one of the designer discount shops dotted around the city. Here, the items are not just second hand; you can also buy designer wear with huge percentage reductions. Don't miss the Burberry factory store in Hackney, which also sells perfume and accessories, or Discount Dressing in Baker Street for European designer clothing.
Alternatively, check out the sample designer sales hosted in different venues throughout the year to spice up your wardrobe, whether you're a Vivienne Westwood-type or a Prada fashionista.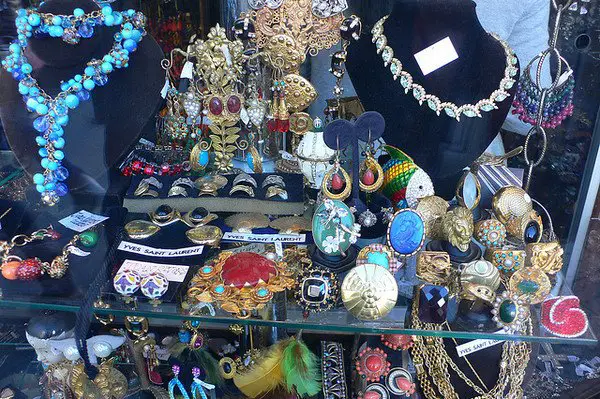 4. Markets, markets and more markets
Combine your shopping trip with a stop off to one of London's famous markets. Visit the renowned Portobello Market for antiques and second-hand clothing. Or, grab a designer handbag or dress for a cut-down price. Spend a day in Camden Market shopping for new and second-hand retro clothes, bric-a-brac and furniture hidden amongst the trendsetters and alternative rebels.
Or head east to Brick Lane where you can scout the independent boutiques besides the weekend market, which sprawls along the narrow streets. Although not all of it is for everyone, there are plenty of treasures to find. I purchased a beautiful chandelier for £25 after haggling it down from £40!
5. High Street
Last but not least are the chain stores that can be found on any high street. The most popular designer-inspired shops are Primark, Zara, New Look, TK Maxx, H&M and Top Shop, which are all worth a rummage, especially during the seasonal sales.
If you're looking for a little Hollywood flair, they often have collections designed by celebrities. And when in the Oxford Street area, don't miss their large flagship locations.
See these other great tips for thrift store shopping in London
*Photo of Oxfam shop by secretlondon123; Portobello Market stand by www.heatheronhertravels.com
Pin for Later