Although Japan has a reputation for being ultra-modern with robots, bullet trains, and skyscrapers, it's still possible to go old school in this culturally rich country and experience the centuries-old traditional way of life.
Staying at a traditional ryokan is an authentic experience not to be missed when traveling in Japan. This type of accommodation can be found throughout the country. I stayed in two ryokan houses during my stay in Japan: one in Hakone, famous for its views of Mount Fuji, and the other in Kyoto, famous for being a traditional hub and historic for Geisha culture.
From the moment you step through the door, remove your shoes, and slip on a pair of slippers, you feel as though you've stepped back in time. Delicate tatami mats made of bamboo lining the floors and sliding paneled doors covered in rice paper are minimalistic gorgeous details indicative of traditional Japan.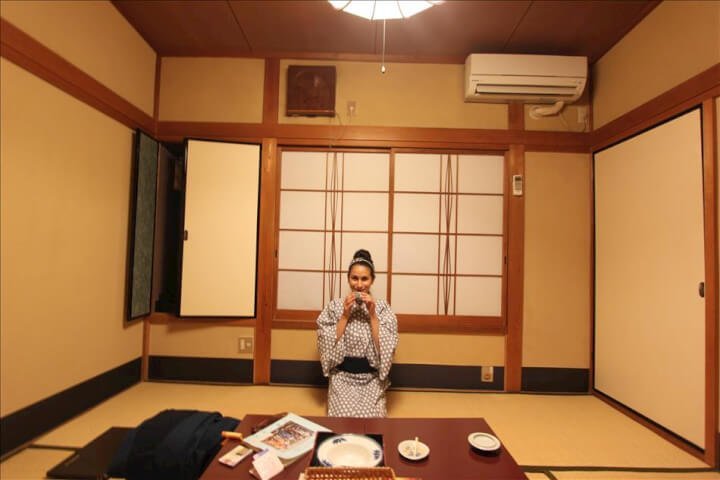 Every afternoon and evening a hostess in kimono visits each of the rooms to serve tea and sit briefly with the visitors. This is a great opportunity to get insider tips on where to go, ask any questions about Japanese culture, or just chat. It was one of the things that I looked forward to each day, not to mention that the tea was delicious.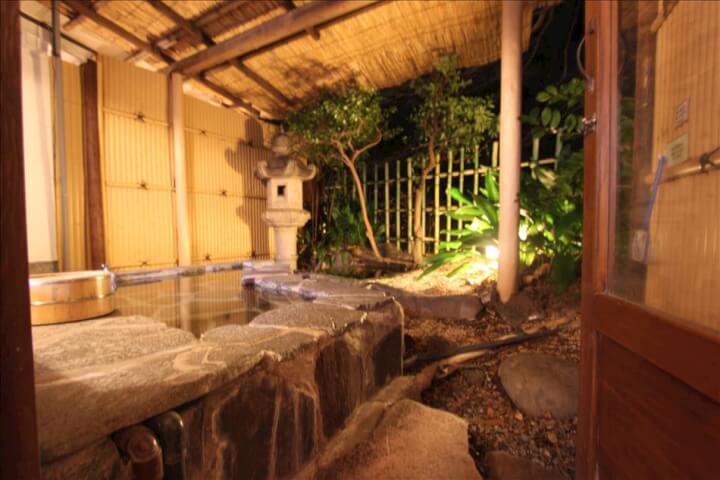 Bathing is a social ritual in Japan. Many ryokans have an old style bathhouse where visitors can soak for hours and chat, but for those of us who are shyer, there is usually a private option where you can book an hour or so for your own luxurious hot soak alone or with your partner.
Ryokans in Hakone often offer private open-air baths supplied with local hot spring water courtesy of the volcanic landscape. Mine was right on the river so the sound of the water rushing over stones accompanying my soak in the hot spring bath made a lovely atmosphere that offered perfectly complete relaxation the likes of which come too rarely in life.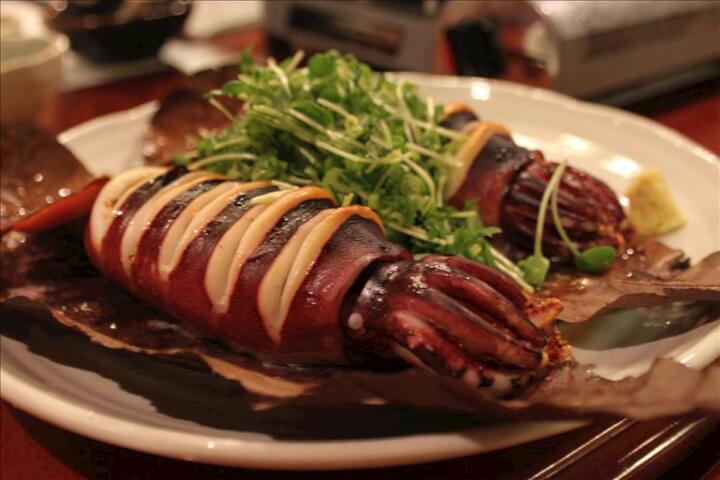 Dinner at the ryokan is traditional Japanese cuisine served in many courses. It's usually a set menu, so it's a great chance to break out of your comfort zone of sushi and udon noodles and try more of the wide variety of tastes Japan has to offer.
After your dinner, nightly cup of tea, and soak in the tub, you'll come back to find your room transformed for slumber. At a ryokan you'll even sleep traditional Japanese style on a futon mattress laid out on the tatami mats with a fluffy comforter. Don't worry, it's much more comfortable than you'd expect! I personally loved the futon style bed, not to mention the full utilization of space when they're put away in the daytime. It really inspires some minimalist living ideas.
Staying in a ryokan is an amazing way to fully immerse yourself in Japanese culture as a traveler, instead of staying on the fringes and visiting the sights as a tourist.
Pin For Later