What to do in Osaka, Japan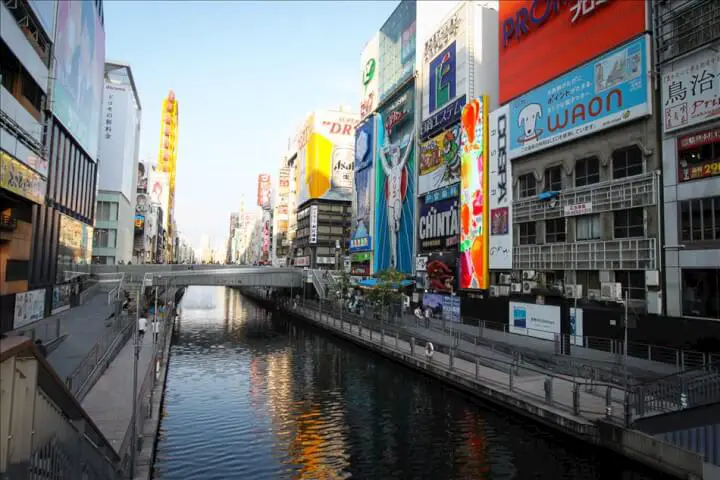 Osaka, Japan has something for every type of traveler from the foodie to the history buff.
Foreigners and locals alike flock to this bustling city to experience Japanese culture in this totally unique urban sprawl.
For travelers who find themselves in Osaka, there are definitely some essential experiences to be had.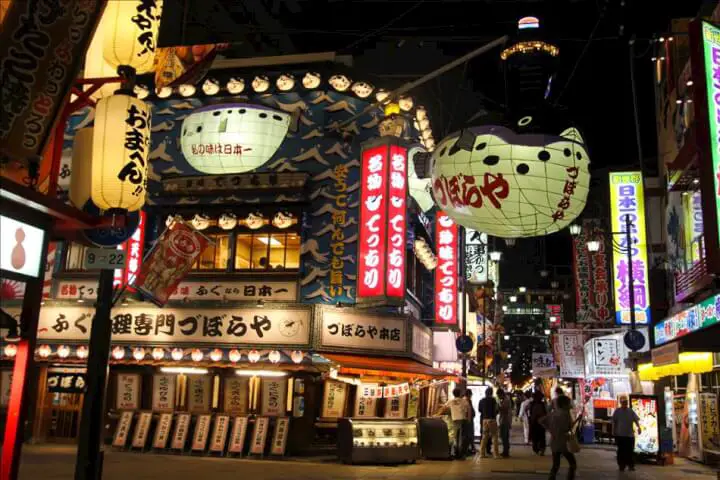 1. Stroll The Streets by Night
Osaka comes alive when the sun goes down. Neon signs, lanterns, bars, and cafes light up the streets in a totally beautiful spectrum of color.
Dontonbori is one of the most scenic neighborhoods to visit with hundreds of restaurants lining the street and narrow alleyways leading to countless hole-in-the-wall bars.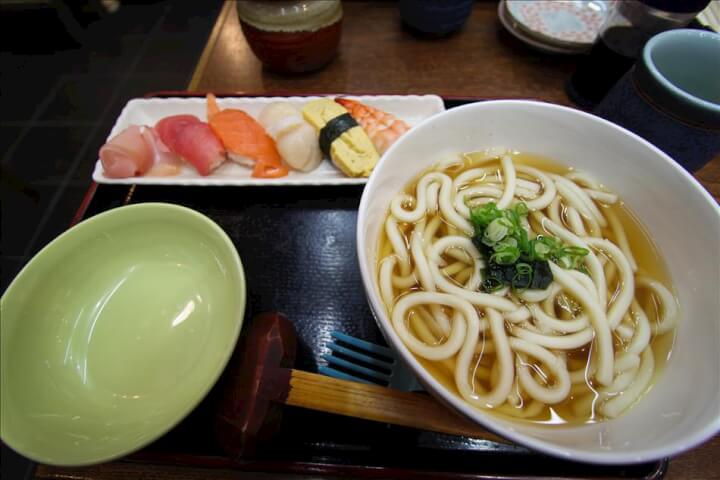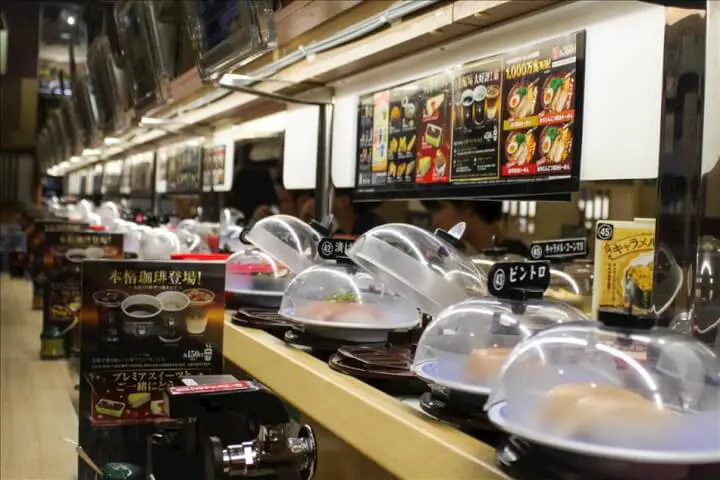 2. "Eat 'Till You Drop"
Osaka is the birthplace of ramen and a foodie destination for the best of Japanese cuisine. Even if you can't read the menu, most restaurants boast pictures, uber-realistic plastic models, and prices of their menu right outside the door, so it isn't too hard to get a bite to eat. Namba area is considered a foodie central with an "eat 'till you drop" culture. Conveyor belt sushi is a must try!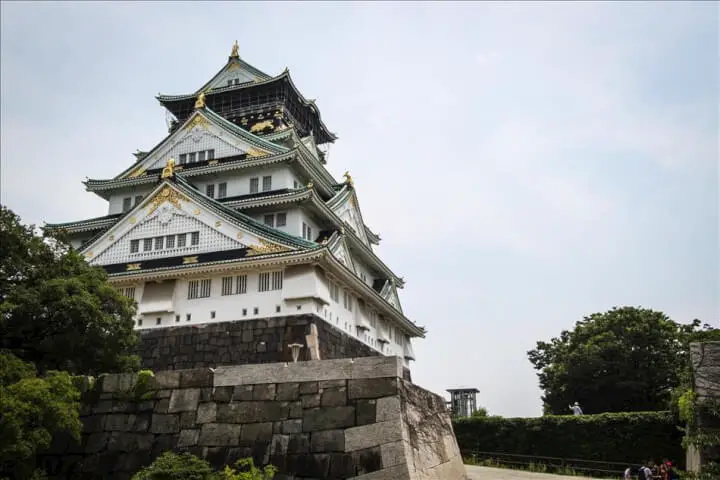 3. Experience Samurai Age History
Osaka castle is one of the most beautiful castles in Japan. The landscape is like a storybook complete with a moat and huge iron gates. The castle is over 400 years old and offers an amazing walk through history from its construction to its fall. Each floor of the castle has exhibits telling different stories surrounding it. On the top is an observation deck where visitors can behold a breathtaking view of the city and the gorgeous craftsmanship of the flared tile roof and golden carvings.


4. Zen out at a Buddhist Shrine
The Tenmangu Shrine is one of the oldest shrines in Osaka and is a tucked away sanctuary in a residential area. This over 1000-year-old shrine has beautiful gardens, statues and altars all over the grounds. It's easy to lose yourself wandering around and taking in the serenity and eye-catching detail in the entirety of the place. It is dedicated to an ancient celebrated scholar and is the spot to go to pray for successful examinations for Japanese students.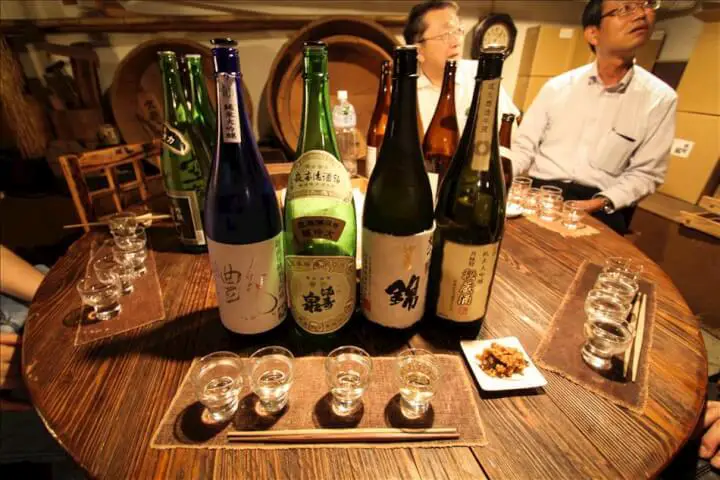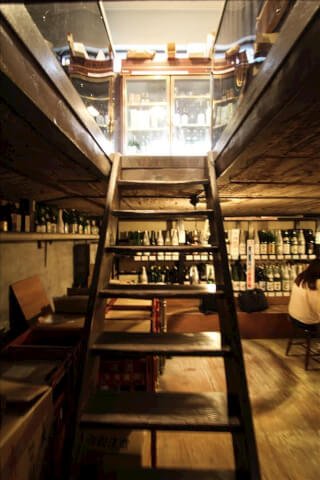 5. Go Sake Tasting
Sake is an important part of Japanese culture and permeates all business deals as well as many social interactions. Osaka offers many tastings, but my favorite was an underground tasting at a liquor store. The store called Shimada Shoten offers sake tasting sessions in its basement wine cellar. Visitors take a seat at one of two family size tables for six and taste sake to their heart's content at about $2 a glass for any of the hundreds of spirits available in glasses of every shape and size tailored to enhance the flavors of the rice wine alcohol.
Osaka is a truly authentic Japanese city where culture and deliciousness is plentiful. You can "eat 'till you drop" or take a trip back in time at some of its historic landmarks. All the people I encountered were friendly and so eager to help with anything. Osaka a city not to be overlooked while traveling in Japan with completely unique experiences to be had.
Read More Travel Experiences Here:
Visit Montenegro: Small Country with a Rich History on the Adriatic