Unwinding at the Japanese Tea Garden San Francisco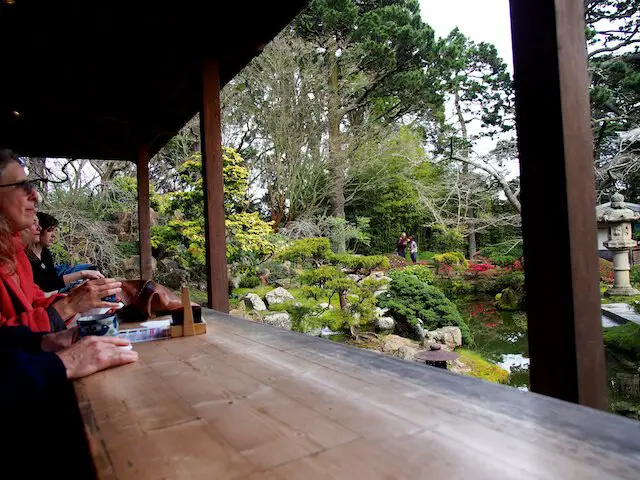 We couldn't do it all in San Francisco, but as is our way, we were willing to try. It was almost 3pm and we wanted to squeeze in one more thing on our list.
Our guided tour of San Francisco with Vantigo had driven us through Golden Gate Park park a few days earlier.  With the de Young art museum, a science museum, botanical gardens and a dozen more possibilities, enough attractions existed within this 1000 acre plus park to keep us busy for days. But we had less than a couple of hours.
We decided on the Japanese Tea Garden in Golden Gate Park, which had come highly recommended.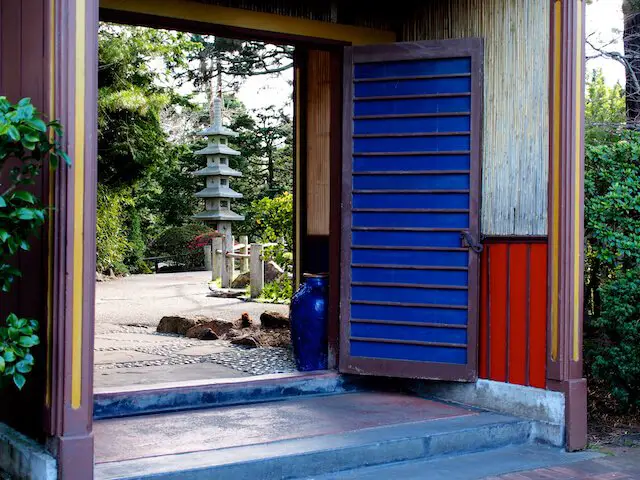 Japanese garden design strives for balanced harmony. Considered an art form, lots of attention is given to the placement of every element. The Japanese Tea Garden of San Francisco is designed as a  "strolling" garden" utilizing the concept of "hide and reveal." Visitors weave their way along gracefully arched paths, across bridges, and up and down stairs from one level to the next, discovering new things along the way.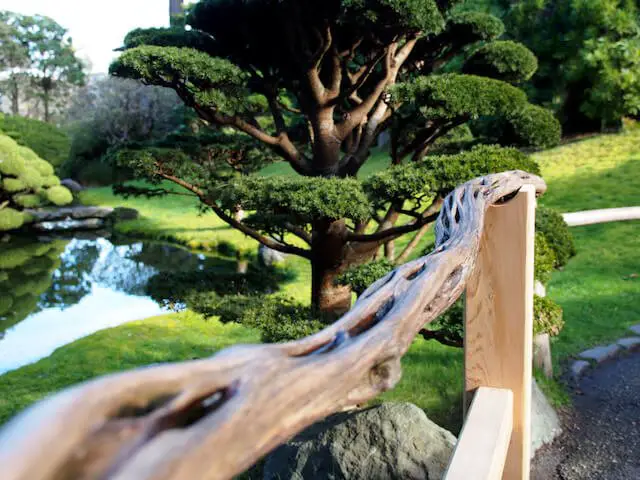 The gardens were built as part of the California Midwinter International Exposition of 1894. This makes them the oldest Japanese gardens in the United States. Following the exposition, Golden Gate Park designer John McLaren commissioned renowned Japanese gardener, Makoto Hagiwara, to design and maintain the gardens as a gift for posterity.
Hagiwara dedicated much of his life to creating the gardens. He expanded their size to five acres and perfected the landscaping, importing many authentic items from Japan, such as plants, goldfish, statuary and Japanese birds.  He and his family lived in the gardens until 1942, when they along with 120,000 Japanese Americans were forced to leave their homes and into internment camps.
Although Hagiwara and his family never returned to the gardens, Japanese involvement continued following World War II. The name, which had been changed to "Oriental Tea Garden" during the war was reinstated to  "Japanese Tea Garden" in 1952. The Japanese zen garden designed by Nagao Sakurai, a leading landscape architect from Japan, was added in 1953.
Zen Buddhism was brought to Japan from China in the 12th – 14th centuries. Zen monks designed  these dry landscape gardens using stones, gravel, and sand.  Stones symbolize mountains, islands and waterfalls, while gravel and sand were used to symbolize oceans, lakes, rivers and streams. These peaceful gardens were intended to aid the monks in their search for enlightenment.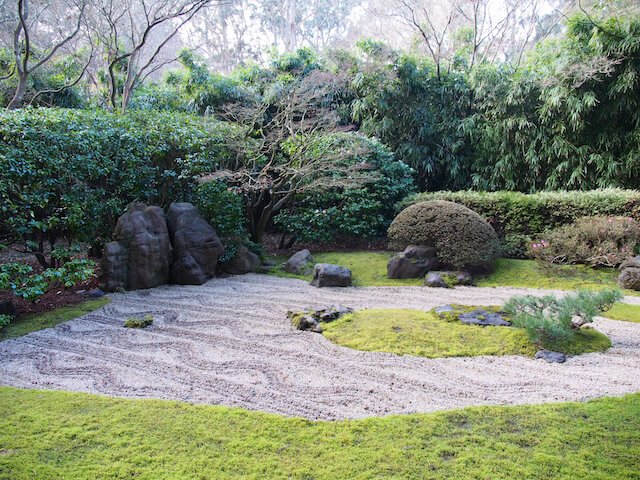 If not quite enlightened, we definitely felt more relaxed after strolling around for a bit. I can only imagine that a visit when the Japanese Tea Garden is more crowded wouldn't be quite so rewarding (this also likely explains the $8 entry fee.)
I even almost forgot about the part I'd been looking forward to the most – visiting the open air Tea House. Since this was on a weekday in January we were easily able to find a seat with a view over the koi pond.
In recent years, there has been a movement towards restoring the Japanese authenticity that had been lost over the years to the Garden's Tea House. Since 2009 concessions at the Tea House have been run by a Japanese American Japantown cafe owner. (You can see the menu here.)
If you go:
Japanese Tea Garden San Francisco
Hours: Open Daily, no holiday closures.
Summer (3/1 through 10/31): 9am to 6pm
Winter (11/1 through 2/28): 9am to 4:45pm
Admission: Mon, Wed, Fri: FREE admission if entered by 10:00 am
Adult: $6 (Residents), $8 (Non-Residents)
Senior (65+) and Youth (12-17):
$3 (Residents), $6 (Non-Residents)
Child (5-11): $2 (Residents), $2 (Non-Residents) Child (4 and under): Free