Literary heaven for ladies in London
The bell above the door pings, announcing my arrival. For a second, I am the only customer. Then it pings again and another woman comes in, wearing the same expression of curious delight as me.
Luckily, nobody else follows for the moment; there is barely room enough for two in this shop, with the tiny square-footage mainly accounted for by an old wooden table that is piled with books and flowers.
Three women sit behind desks in a recess of the room, surrounded by stacks of cardboard boxes, barely visible over more piles of books and assorted knick-knacks.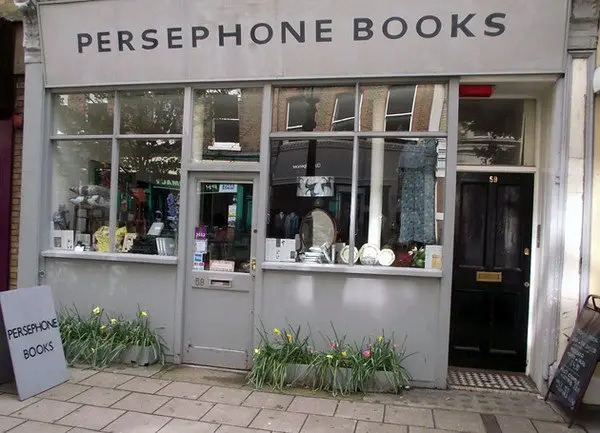 This is Persephone Books, a little blink-and-you'll-miss-it bookshop, just around the corner from Great Ormond Street, London.
The grey shop front is perfectly coordinated with the book covers within and the windows decorated with vintage dresses and crockery, giving the first hint that this place has something of a Belle's touch.
In fact, it is a bookshop selling out-of-print, neglected or forgotten books written by women, about women, for women – and the feminine touches are a breath of fresh air, from the dove grey and pink color scheme to the pretty, patterned bookmarks and fresh flowers adorning every available surface.
The books all have the same matching grey covers, but the endpapers inside give a sense of their individuality.
There is everything here from 1940s cookery books to Victorian novels, but each one has been carefully selected, bringing together a unique and formidable group of writers, many of whom have been forgotten by the majority.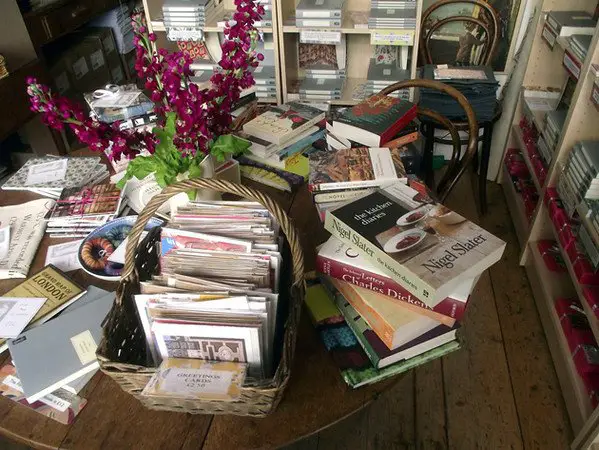 It was on my first visit here that I stumbled across The World that was Ours by Hilda Bernstein. I would like to say that I knew of this great lady before picking up her book, but honestly, I had never heard of her.
Though I do have an interest in African Studies, I have to admit that it was more the fact that it's one of the heftier tomes in the shop.
At £12 per book, a good few pounds more than an average price, I wanted a fair bit of book for my money. Well, I don't think I have ever spent such a good £12. Hilda Bernstein was a political activist in South Africa at the time of the Apartheid and her husband, Rusty Bernstein, was on trial alongside Nelson Mandela.
This is her memoir and it is a harrowing but courageous personal account of her life, fight and eventual, reluctant escape from South Africa.
It is this kind of thing that Persephone Books specializes in. They are not all as heavy as that, not by any means, but each book is a little bit extraordinary and will make you think differently about many things. Not least because each of these books allows us to hear a woman's voice, which so often goes unheard, particularly in older literature.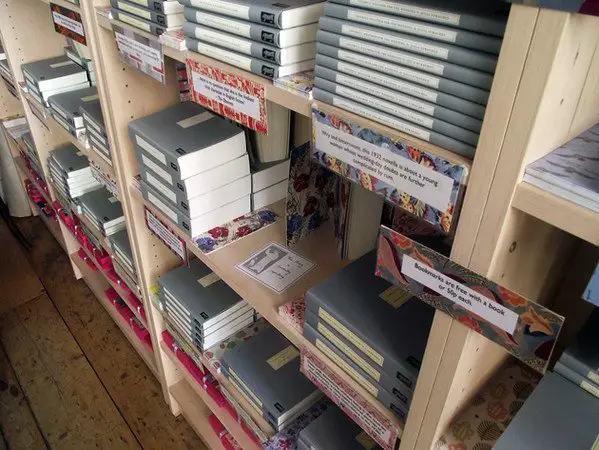 Persephone Books is definitely best explored in person – nothing compares to a tranquil browse there on a rainy afternoon and it's the perfect place to escape to in London. It's central enough to be convenient, but far enough away from the crowds to be calm.
However, all the books are also available from Persephone's website for worldwide delivery, so if there's a neglected work of female literature you've been searching for and haven't found, then it might just be there.
On my most recent visit, I picked up Reuben Sachs by Amy Levy. I can't say I've heard of her either, but the description of the book as a sharp, feminist satire of Jewish life in the Victorian era rather tickled my fancy. So please excuse me while I put the kettle on and settle into an easy chair, I've got some reading to do.
Book shopping in London, check out these other ideas:
Pin for Later