If you are getting ready to celebrate a girls' weekend in Cleveland, you've probably seen that there are so many great options for things to do.  Maybe you are celebrating a bachelorette party or just the fact that all of your friends are free at the same time for once!  Either way, there are so many different ways to spend a weekend in "The Land", and you'll want to make the most of your limited time.  Don't worry, though, because as long as you follow the below suggestions, you'll have the most magical weekend with your girlfriends.
Girls' Weekend in Cleveland Day 1: Friday Night
Arrive and Check into Your Hotel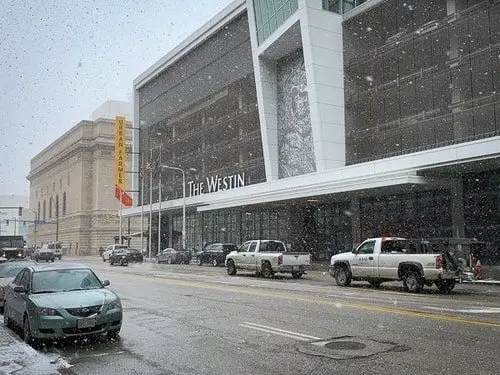 Assuming that you are from out of town and are arriving early evening on your first night, you'll want to head straight to your hotel to check-in.  I recommend staying in Downtown Cleveland for a central location close to many different places to explore.  Two good hotels to consider are the Hyatt in the beautiful Old Arcade and The Westin.
If you flew into Cleveland, it is very easy to get downtown from Cleveland Hopkins Airport.  Just grab an Uber or Lyft and it's just about a 15 to 20-minute drive depending on traffic.
Head to Dinner in Ohio City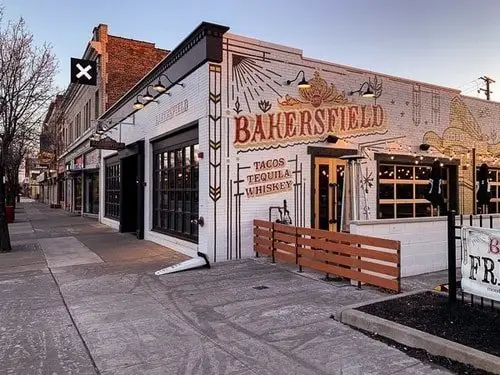 Once all your girlfriends are checked in and settled, it's time to head out for the evening.  For your first night, you'll be hanging out in the Ohio City neighborhood five minutes outside of downtown.  It's a very cool, hip place lined with bars, restaurants, and breweries to check out.
If you have a little time before dinner, why not start with drinks?  Bakersfield CLE is the perfect place to start for a fun atmosphere and delicious margaritas.  They even have a patio to chill on if the weather is warm.  If your group is loving it there, you can choose to stay for tacos or move along to the next location.
If you continue on, head north on W. 25th towards Town Hall, which is one of the most popular spots in Ohio City.  Town Hall has a great beer list and food selection, including shareables like flatbreads, to healthier salads and bowls, or larger entrees like wild salmon or strip steak.  If you still have room after dinner, I highly recommend splitting the skillet cookie for dessert.  They are big, so one cookie can probably feed about 4-5 people.
Enjoy a Few Drinks Before Heading Back
After dinner, feel free to linger at Town Hall for a while and enjoy another drink or two.  It gets quite lively in the evening, so it's the perfect atmosphere for a memorable girls' night.  If you want to move along at some point, make ABC Tavern your next stop.  This is a legitimate dive bar and my personal favorite place on W. 25th.  Their drinks are pretty no-frills, but reasonably priced, and the crowd is fun and unpretentious.  Plus, if you get the late-night munchies, they have all kinds of fried deliciousness to help soak up those drinks.
Once you are ready to call it a night, Uber on back to the hotel and rest up for your exciting girls' day out in Cleveland tomorrow.
Girls' Weekend in Cleveland Day 2: Saturday
Grab Some Brunch
It's day 2 of girls' weekend in Cleveland, and you've got a full day ahead of you!  Therefore, you must properly fuel up for the day's festivities with some brunch.  Why not explore another one of Cleveland's trendiest neighborhoods and head to South Side in Tremont.  After some blueberry pancakes and mimosas, you'll be all set for the action-packed day ahead.
Indulge in Spa Time & Explore a Little
After brunch, definitely explore the little shops and galleries in the historic Tremont neighborhood before your next stop: the spa.  Staying in Tremont, you'll head to The Beauty Room, where you can get all glammed up for the day.  They offer a full range of services including nails, blowouts, facials, and even eyelash extensions.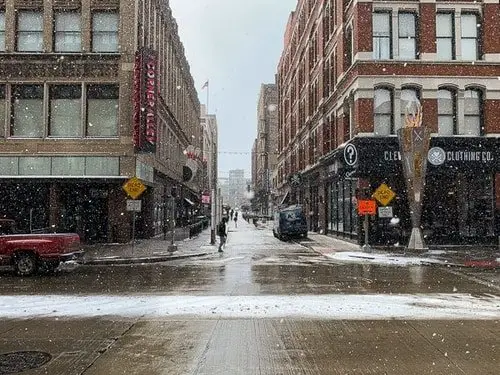 Now that you and your girls are all beautified, you have to make one last stop in Tremont before continuing on with your day.  You absolutely must go pose in front of the script Cleveland sign, and get a group photo with the Cleveland skyline in the background.  It's a very Insta-worthy spot, and I'd even say frameable for those who still make the effort to print photos…
If you have a little time to kill before dinner, I recommend stopping in at a Cleveland landmark, such as the Westside Market in Ohio City or the Aquarium in the flats.  Otherwise, head back into downtown Cleveland to stop back at the hotel and get ready for an amazing night out.
Bond Over a Memorable Dinner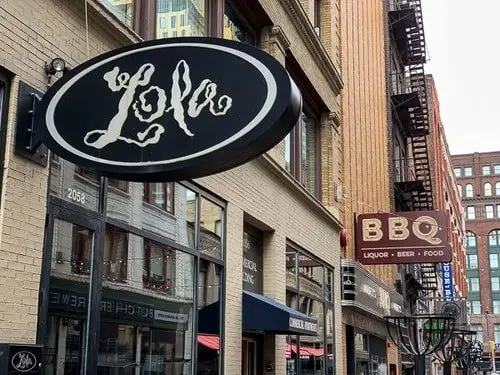 Dinner this evening will be at Lola Bistro right on E. 4th Street downtown, which is famously owned by Iron Chef Michael Symon.  This meal will be a bit of a splurge, but it's girls' night, so why not do a little treat yo'self?  You seriously cannot go wrong with anything on that menu.  Once you've enjoyed a leisurely meal and a glass (or two) of wine, pay the bill and order an Uber to The Flats for some evening festivities.
Hit the Flats for some Cocktails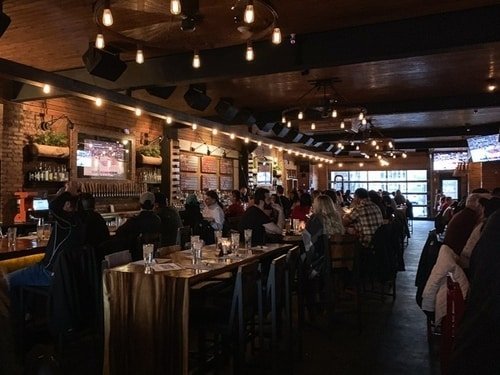 You will be heading to the East Bank of the Flats, where there are numerous bars and entertainment options to check out.  Watch the dueling pianos at The Big Bang or get a little competitive at Backyard Bocce.  If you and your girls are into craft beer, Beerhead Bar & Eatery and Thirsty Dog Brewing Co. are great options to enjoy a couple of brews.  For those who like to enjoy drinks in a large, crowded gathering space, there is no denying that Punch Bowl Social is one of the most popular spots to see and be seen.  With so many great options in The Flats, there are plenty of opportunities for amazing memories to be made with your girlfriends.
If you like beer, check out my list of these 5 Best Cleveland Breweries that are all "date-night approved".
Girls' Weekend in Cleveland Day 3: Sunday Morning
Detox with Yoga
After this weekend's festivities, it is time for a detox.  What better way to start your Sunday than to do a little yoga?  Girls' weekend is not over yet, so there's still time to get a little adventurous in Cleveland and try something new.  Aerial yoga is the perfect idea for this sort of occasion.  Just have some fun with it!  No need to take it too seriously.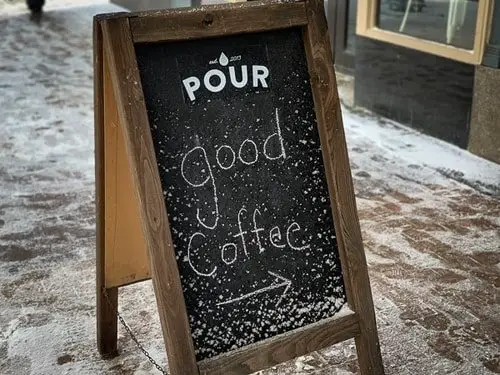 But before you do that, I recommend getting a little coffee first – especially if you partied a little too hard the night before.  If you stayed in the Westin, Starbucks is right there for you to grab a cup o' joe.  If you stayed at the Hyatt, you can either check out Rising Star Coffee right in the Old Arcade, or you could head out to Pour Cleveland nearby.  The Westin is perfectly walkable to these places too, and both have very good coffee.
After you've gotten your caffeine fix, head to Yoga Strong Studio in downtown Cleveland for your 11:15 am Aerial Yoga class.  Work those muscles for an hour, and re-emerge around 12:15 ready for some brunch.
Have a Delicious Brunch Before Heading Home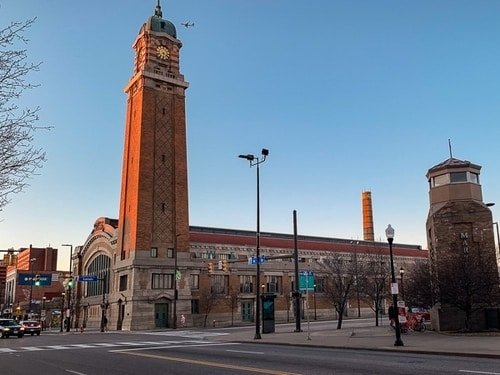 For a nice last meal before ending your girls' weekend in Cleveland, head to brunch at Urban Farmer in the Westin.  If you are staying in the Hyatt, Chocolate Bar in the Old Arcade has a Sunday brunch as well, although I would still recommend going to Urban Farmer, as it's better and not that far away.
Take brunch slow and enjoy it to the fullest, as unfortunately girls' weekend in Cleveland is coming to a close.  As you make your way back home, you will undoubtedly be leaving with some great memories of your time in "The Land".  It is certainly the perfect place for a stress-free and fun-filled weekend with some of your favorite people at any occasion.
What girls' weekend activities are you looking forward to in Cleveland?