"What shall we do today? Do you fancy a drive down to Spain?"
Rosy peered down at me as I sleepily rubbed my eyes. It was October, but the weather was still blissfully warm and on this lazy Sunday morning, it seemed like the perfect day to take a drive along the coast of Southern France. My best friend and I were in Languedoc-Roussillon, a region of southern France that is often overlooked in favor of the far more popular Riviera and Provence. For the discerning Travel Belle, however, Languedoc-Roussillon is the place to be. It's got all the sand, sea and sun of the Riviera, but with the addition of the Pyrenees and charming towns barely touched by tourism. This area is a great choice for off-season travel in France as well.
An hour or so later, we were ready to go, armed with no more than a CD of 80s classic hits (French radio can be dire) and a trusty road map.  Our first port of call was the beach at Canet, a small seaside town. Surprisingly, although the beach was fairly empty, the sea was full of kite-surfers zipping about – apparently, the thing to do on a breezy Sunday morning. We watched them for a while and entertained ourselves by leaving footprints in the unspoiled sand before getting back in the car to face the winding, mountain roads.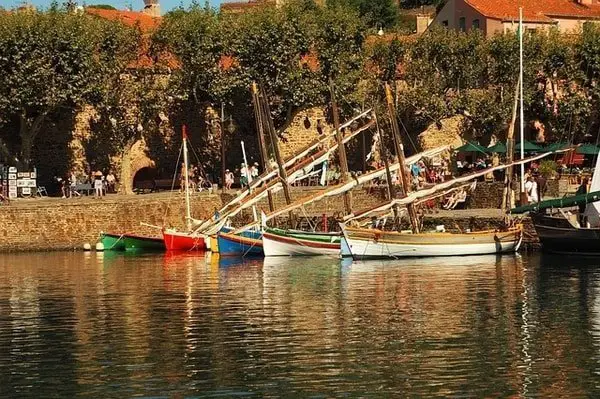 Our next stop was what turned out to be a true hidden gem of Southern France. We were not sure what to expect from Collioure; it is a tiny place on the coast towards Spain, but we had read that both Picasso and Matisse had fallen in love with this little town and had set up their easels practically upon arrival. We were ready to be underwhelmed, but in fac,t it is the most perfect harbor town you could ever hope to find.
The harbor sits against a majestic backdrop of mountains, with a striking church as the center-point; it is not hard to understand why great artists went weak at the knees over this place. It is drenched in history and has a very unique Catalan character – the French and Spanish fought over this region for centuries, and Collioure was in the center of it all.
Apart from the architecture and natural beauty of the place, its many delightful restaurants also serve up some of the best mussels you can hope to find along this stretch of coast, which is saying a lot, believe me! Feeling very satisfied after a leisurely lunch of moules et frites and with a sense of contentment that you get when a place exceeds your already high expectations, we hit the road again and continued south.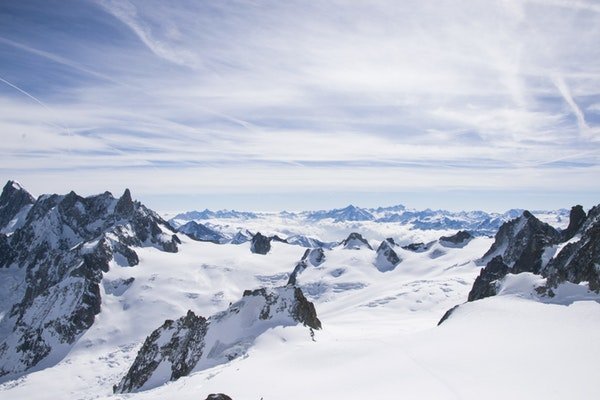 We wound our way up, down and around mountains. The views were incredible, but with lunch such a recent memory, the unrelenting twists, and turns were somewhat nauseating, and we both felt that a break was needed before we reached the border. On a whim, we followed signs to the next town, Banyuls-Sur-Mer.
We were expecting another quiet seaside town, just somewhere to get out of the car for a few minutes. However, as we descended the last mountain towards the town, we noticed that there were a lot of cars about. When we reached the town center, it was overflowing with cars and people. Miraculously, there was a solitary free parking space just steps from the beach. We got out of the car, trying to understand what everybody was doing in this sleepy town on an out-of-season Sunday. We soon realized that a carnival was in full swing on the beach; we had arrived in time for the second day of one of Roussillon's biggest wine festivals!
We sampled some of the local wine and wandered around on the beach, enjoying the slightly zany entertainment on offer, from a brass band to costumed dancers, and the locals themselves, many of them pretty drunk by this point in the afternoon. At about 5 p.m. these same people began to drift away. We were a little alarmed by how many of them proceeded to drive off along the mountain roads! We drove out of Banyuls-Sur-Mer a little apprehensively, but we didn't meet any wildly careering cars and we began to breathe again after we made it a fair distance unscathed.
Just a few miles further and still high in the mountains, we passed a small, unoccupied hut and a sign saying 'Benvegut en Espana,' officially and briefly exiting Southern France and entering Spain. As the light began to fade, we decided it was time to head back, so we found our way to the main road, then the motorway and turned towards France. The Pyrenees rose up ahead of us and although we had been traversing them all day, it was impossible to get bored of the sight. We arrived back in the city of Perpignan in time for dinner in one of the palm-tree lined squares. We agreed that as Sundays go, it had been a pretty good one.
If you're planning a break to Southern France and want to spot celebrities, then go to Cannes. But if you're looking for beaches, mountains and perfect towns all in one day, head to Languedoc-Roussillon. As I found out, it's a region that's full of surprises.
What sort of wine region is the Languedoc-Roussillon?

* all photographs by Katy Stewart, all rights reserved ©
Header Photo by Clker-Free-Vector-Images
Pin For Later