Like many Travel Belles, I am in a long-term love affair with chocolate, and have a weakness for fairytale castles. Imagine my delight when I happened across a small town which combined the two. Not so surprising, you might be thinking, if I were in Belgium, or Switzerland perhaps. In fact, I was in northwest Spain, in a town called Astorga.
Astorga is a tiny place with a big personality. As a settlement, it dates back to the Celtic times and is a stopping-place on the Camino de Santiago, the famous pilgrimage route.
However, this is not just a place for religious spirituality, it is also a mecca for any serious chocoholic; it happens to be the place where chocolate was first introduced to Europe. The town takes both things seriously; there is one museum dedicated to the Camino and another to chocolate.
You may also like: Chocolate Travel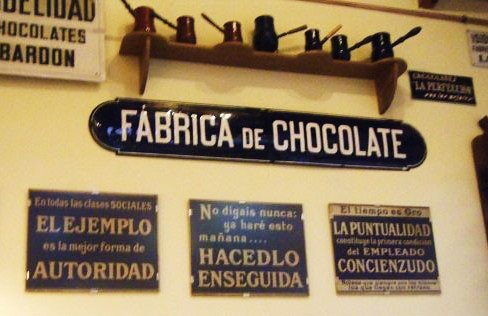 When I arrived, I made my way first to Astorga's Museo del chocolate, the chocolate museum, valiantly passing by all the chocolate shops, despite their gorgeous displays and enticing aromas.
It was worth it though; entry to the museum costs only 1 euro and there was a very friendly, informative guide who explained how Hernán Cortés, the Spanish explorer, had first brought cacao back from Mexico and introduced the Spanish to this amazing new discovery.
We were shown the traditional mugs – in the 16th century, chocolate was only known as a molten drink with a rich and bitter taste. In fact, this is still how the Spaniards prefer it, although slightly sweeter now, as you will know if you have ever experienced that Spanish favorite, chocolate con churros. There were plenty of interesting pictures and chocolate-making equipment from the 18th century, when this town was at the center of the rapidly growing chocolate industry.
You may also like: Spanish Churros con Chocolate (Spanish Hot Chocolate)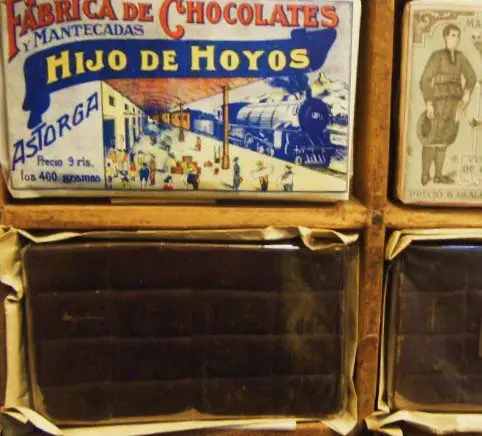 Finally, the other visitors and I were rewarded for our attention with a tasting session. It was conducted with the same seriousness you would have at a posh wine tasting – which is no less than high quality chocolate deserves, of course!
I dutifully made my way through the samples, from 90% cocoa (powerful) to almond-studded milk chocolate (divine). We were politely encouraged to make a purchase at the end; it would have been rude not to, so I came away with a couple of good-quality bars and a great deal of happiness.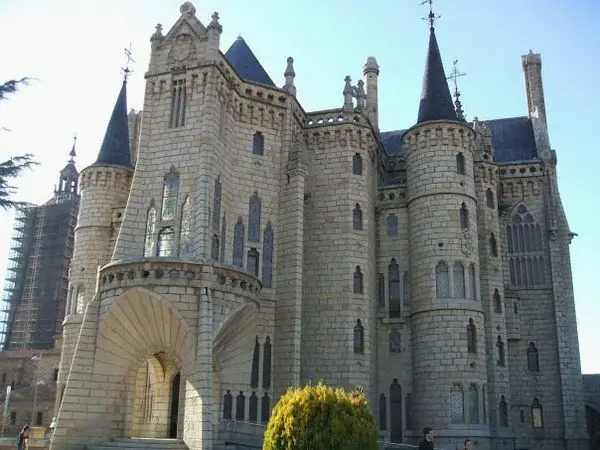 After about a minute of walking, I found myself in front of the huge cathedral, which seems outsized in this small town. It is the same size as any gothic cathedral you would find in Spain's larger cities and a reminder of Astorga's historical importance.
However, it is just around the corner that the real showstopper can be found: Palacio de Gaudi (Gaudi's Episcopal Palace.) While visitors to Spain wanting to see Gaudi's works usually head to Barcelona, this castle has to be among his most impressive structures, even more so due to its understated surroundings.
I would have gone inside – this is where the Camino museum is located – but it was closed that particular day, so I contented myself with wandering around the outside, enjoying the sunshine and fantasizing about being a medieval princess.
You may also like: Munich Day Trip To Neuschwanstein Castle
All too soon, it was time to leave, so I walked through the quaint streets back to the coach station, marveling at the fact that every other shop was dedicated to selling chocolate. As I climbed onto the coach, I promised myself that I would come back here someday. After all, it is a town founded on chocolate, with a fairytale castle at its center. Astorga is my kind of place.
* All photos by Katy Stewart ©
Pin For Later