Ghent, Belgium, freely shows off its colorful and sassy edge. And it's wonderful.
The name 'Ghent' or 'Gent' is believed to have been derived from the Celtic word 'Ganda', which means 'confluence'. In this Belgian city where the rivers Leie and Scheldt come together, there has always been lots of  'Ganda' going on.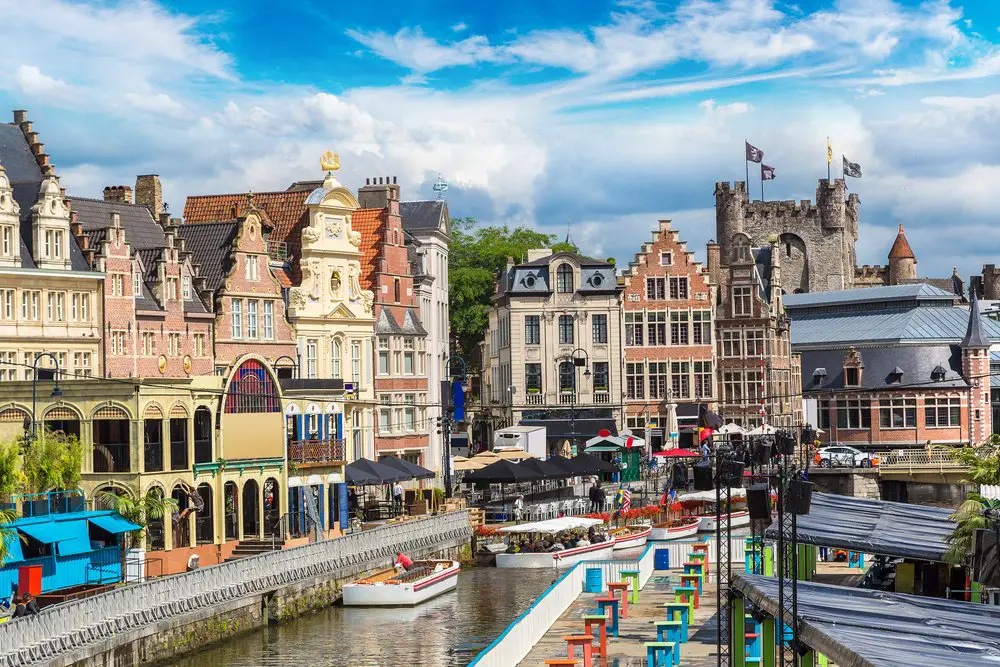 With its beautifully preserved medieval architecture, rounding each corner in Ghent, Belgium, is an unfolding delight. At first glance Ghent tells the story of a city with a history of great wealth. At second glance with its large university and long history since the Middle Ages it's apparent there is more to the story than that.
You may also like: Six Reasons To Visit Belgium
In contrast to the neighboring city of Brugge, which is better known as a medieval tourist playground, metamodern Ghent is indeed difficult to describe.
Instead of streets lined with endless lace and candy shops, Ghent is clearly a city inhabited by people with purpose beyond serving the tourist industry. This East Flander's capital has a colorful and sassy edge.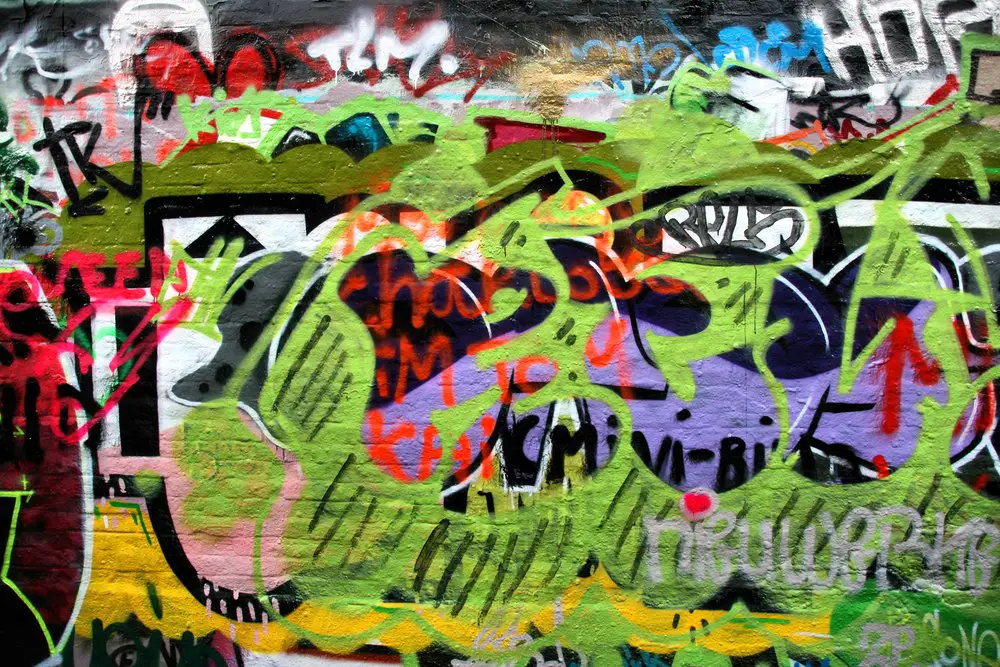 Ghent's fairytale beauty is neither implausibly Disneyesque, nor overly gritty. If I were to compare it to one of my favorite American cities it would be to Asheville,  North Carolina. It's a real place where it's easy to see oneself living.
You may also like: Visit Dog-Friendly Asheville
The Graslei and Korenmarkt are considered the medieval heart of Ghent, and are a draw for both tourists and students. Until the 13th century, Ghent was Europe's second largest city after Paris, before London and Cologne.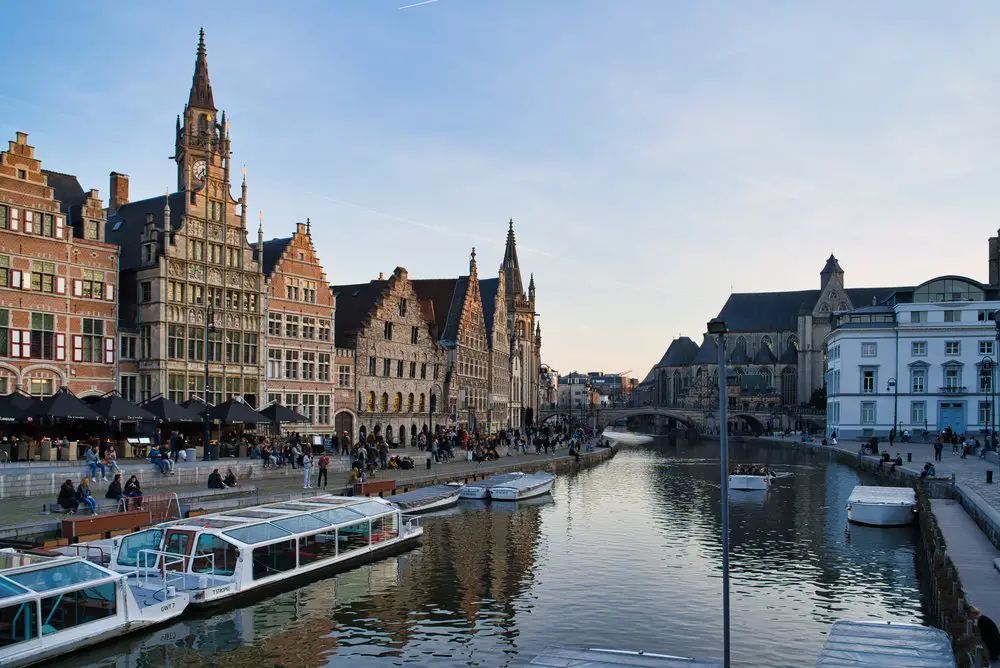 Historically, much of the city's wealth from the Middle Ages and again in 18th and 19th centuries was derived from a thriving textile industry.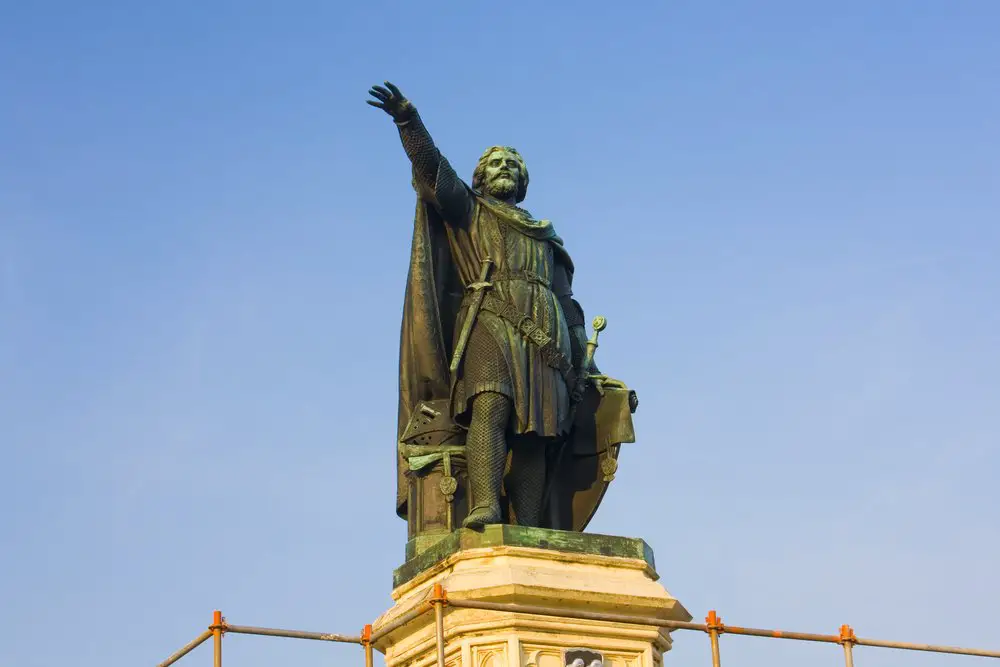 Situated on Vrijdagmarkt (Friday market square) the Bondmoyson is notable as a shining example of the eclectic style. While most of the buildings on this square were built in the 18th century, this structure was completed in 1902. Bondmoyson once served as the house of the socialist trade union.
In addition to being the location of Ghent's Design Museum, Jan Breydelstraat is home to many inviting shops and restaurants.  If I had been in town for just a bit longer, an afternoon spent wandering along this short, picturesque street would have been a real possibility.
My hotel in Ghent, Hotel Gravensteen, is also located at one end.
My visit to Belgium was hosted by Tourism Flanders-Brussels as part of the Flanders is a Festival bloggers' campaign. As always, all opinions are my own. You can follow the bloggers who will be visiting various festivals in the area all summer long on Twitter with the hashtag, #fiaf12.
You may also like: Vacation Rental Tips In Europe
All Ghent photographs Margo Millure©. We grant permission to share these photographs on social sharing sites, as long as they are properly credited and linked back to this article. Please contact for any other re-use.
Pin For Later