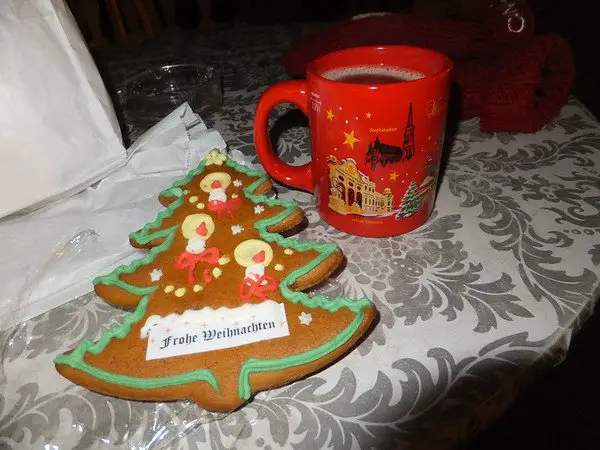 Uncovering the Vienna Christmas Markets
I first discovered that Europe offered Christmas markets by accident while in Munich when I, a self- proclaimed travel virgin, asked a pedestrian in Munich why Marienplatz was full of little wooden stalls.
To be honest, it wasn't really curiosity that piqued my interest; I was more upset about these little huts ruining my prime photo op for the Glockenspiel.
However, my irritability at losing the perfect photo quickly turned into elation as he told me they were getting ready for the "Christmas Market".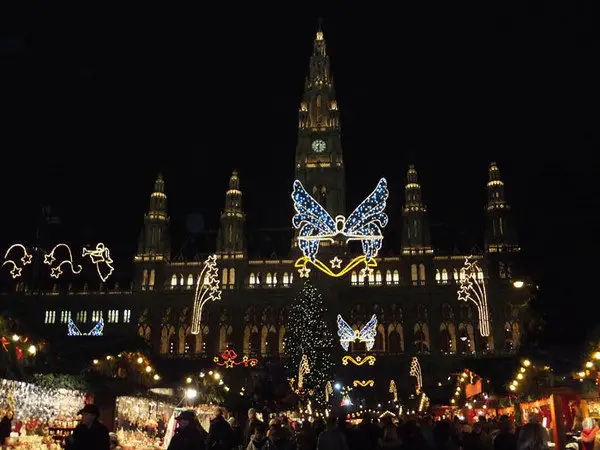 A couple days later I was back in Galway, Ireland, my temporary home away from Canada, researching European Christmas markets. It turns out they were huge, and they were everywhere. I clicked on picture after picture of these magical looking venues, dressed up with sparkling Christmas lights of every colour and full of people laughing and drinking from cute little mugs.
Being a Christmas lover myself, and having never experienced anything like this at home, I knew I had to see them.
After reading that Austria offered some of the best Markets in the world, I knew that the next week's trip to Austria wouldn't just be about seeing my beloved pandas at the Imperial Zoo, I was going to the Christmas Markets!
According to my Google search, Vienna had 11 Markets for me to conquer. Eleven! After checking into my hostel and asking the guy at the front desk to circle the location of each one on my map, I had my plan of attack. My first destination was the Market in front of Schonbrunn castle. A castle and a Christmas market together? Could it get any better?  I spent the next couple of hours walking around with the goofiest smile on my face and my camera in one hand and wallet in the other. There was stall after stall of adorable wooden and glass ornaments, slow globes that looked like they held fairytale kingdoms inside, and the food! Waffles with hazelnut spread, giant pretzels, every sweet treat imaginable, and the most amazing drink ever; kirsch amaretto punsch (fair warning before you order one at 10am, they are alcoholic!).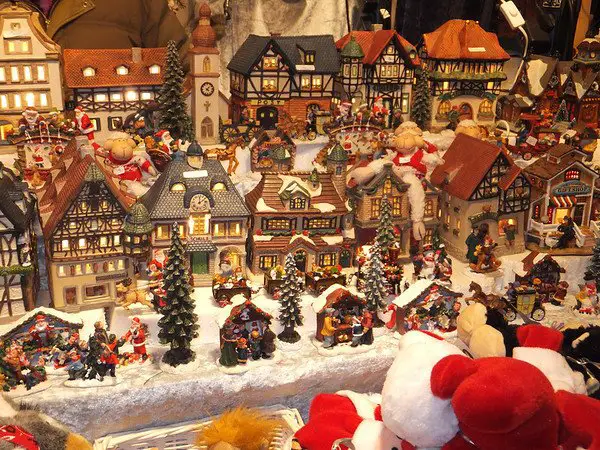 One stall in particular caught my eye. An elderly Austrian woman stood behind an array of the most beautiful hand-painted glass ornaments.  Each ornament was a rounded- flat disk with a different image on each side.  She tried to speak to me as I looked at each one, sparkling in the sun on their Christmas red ribbons.
Meekly I shook my head explaining I didn't speak German but an elderly couple also at the stall intervened for me. "She paints them herself," the man told me. I nodded appreciatively telling him they were beautiful.  He further told me that her stall was unique, not mass-produced products like so many of the others, and they changed every year.
"We always buy a couple every year," his wife told me, "we have quite the collection now!"  With this information I couldn't not buy one, so I picked my favourite: a large disk with a panda on one side and a Christmas tree on the other. At 18 euro's it wasn't cheap, but I knew it would be a keepsake I would cherish for years to come.
As I handed her the money she said something else, looking at my interpreter for an explanation he laughed as he told me "She's giving you a discount, she says you have a beautiful smile and it is a pleasure to see someone so happy with her work."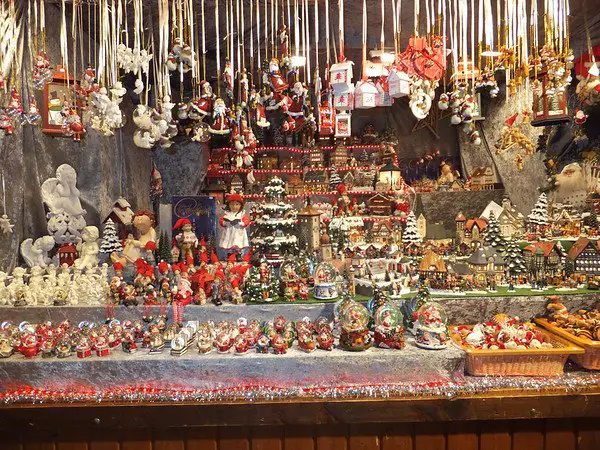 It turns out that my smile didn't fade for the rest of my time in Vienna. Everywhere I went people were asking me where I was from, and telling me how nice it was to see someone so happy. I must have looked like a kid at Disney World but it all worked out in my favour, I got a discount or even a freebie at almost every stall I bought something!
At some point I just gave up on my map, it seemed like there was a market at every corner, so I just wandered around the city eating pretzels and dried fruit and drinking a mug of punsch whenever I got cold.  I visited market after market, stopping at every single stall to see what they offered.  Some, as the man who served as my interpreter, indicated, only sold mass-produced products that I saw over and over again, but others had items so unique and different that I knew I had to have them.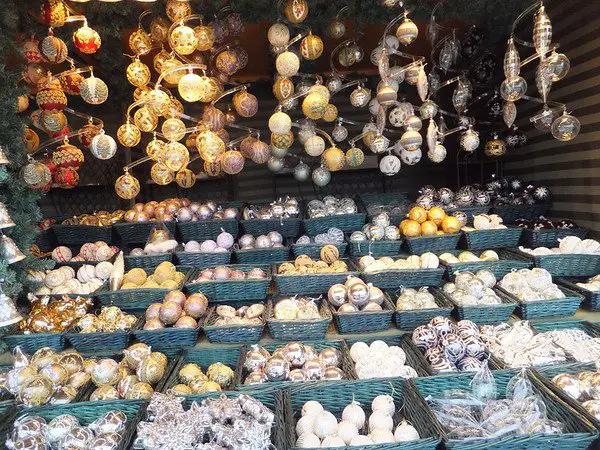 At one point I got completely lost. It was 7pm and dark and, as I walked around too distracted by everything around me, I didn't pay enough attention to recognize anything. So before leaving the Christmas Market, I was currently in, I stopped and asked one of the punsch vendors where I was.  "In Europe," he told me, a big grin on his face.  Before I could reply, his co-worker piped up "in Austria." Finally, after a lot of teasing, I got a real answer, and when they found out I was touring all the Christmas markets they asked me if I had gone to the Wiener Christkindlmarkt at Rathausplatz. Not recognizing the name I shook my head. "It's the best!" they told me, and gave me directions to the market, only a couple blocks away.
The Wiener Christkindlmarkt, despite being a mouthful to pronounce, was truly the best market. The area had been transformed into a magical fantasyland mean just for Christmas fanatics like myself, and from the looks of the crowd, the entire city of Vienna.  Lights shaped like hearts and balloons filled the giant trees that hung over the kiosks. Entrance archways were strung with lights that twinkled in every colour. Even the buildings, the city hall and one end and the Burgtheater at the other, were decorated with Santa's sleigh and shooting stars lit up across the windows.  More lights and decorations were strung above the walkways; more stars and colourful ribbons, and even the seemingly random butterflies had a place.
And if the decorations were amazing, the fares of the stalls themselves only enhanced it. Stalls of all gold ornaments sat beside stalls of tiny Christmas villages. Some offered only snow globes while other's offered a mix of everything. The enticing smells of sausages, baked goods, and even more punsch wafted through the walkways as the lights shimmered and sparkled against the glass ornaments.
After travelling around Europe for the past 2 and a half months, it was here in this Christmas Market, as I watched families and friends and people of all ages laughing and joking, that I felt I had really become a part of another culture.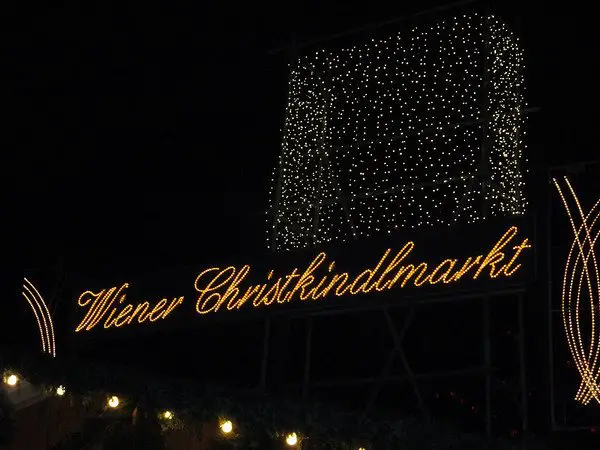 I visited a few more Christmas Markets around Europe before I came home to Canada; Salzburg, Berlin, Paris, Belfast, and even a little one in Galway.
But those in Vienna were my favourite, and I can't wait to go back!
More information on the Vienna Christmas Markets.
Photos property of and by the author.
Pin for Later