Montreal is Canada's second busiest city with a population of 1.74 million. Located in the Quebec province, its history as a city goes way back, as is reflected in its gothic architecture.
Yet Montreal has a modern charm too. Skyscrapers line the city, giving it that New York City zeal so loved by tourists.
With so much to do in the city, it can seem daunting for any traveler to pick and choose what exactly they want to do.
That's why we've carefully curated this list of awesome things to do in Montreal – we've done the cherry picking so you don't have to!
1. Notre-Dame Basilica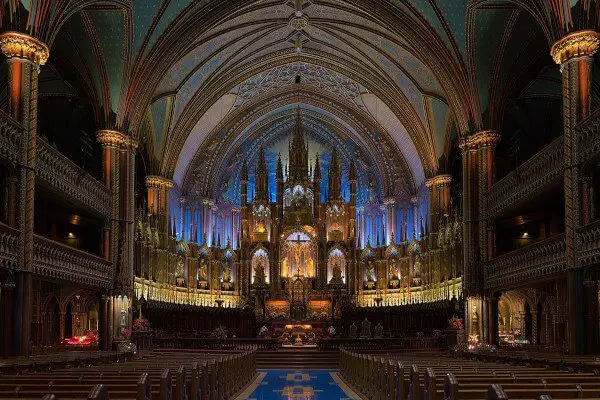 Quebec's identity as a province has been heavily influenced by its French colonial past. Once part of a colony of the European superpower, Quebec is a predominantly French-speaking province and thus its Notre-Dame Basilica fittingly almost mirrors that of the Notre-Dame Cathedral in Paris. If you're a visa-exempt foreign national, it'll make your eta-canada.com travel authorization application worth it and more – believe us!
While the two holy places share the same name, they are by no means inextricably linked. In fact, although the Basilica is located in French-influenced Quebec, it is distinctly Canadian in its interior. The walls do not show biblical stories, but the religious stories and histories of Quebec, making for an interesting and informative visit for any traveler in Montreal.
The inside of the Notre-Dame Basilica is simply stunning too. It's not just the history written on the walls, which makes it so spectacular, but the strikingly bold blue and gold combination making its interior almost unreal. There is something truly magical about this place. It is, without a doubt, one of the most awesome things to do in Montreal.
You may also like: 11 Awesome Things To Do In Ottawa
2. Montreal Botanical Gardens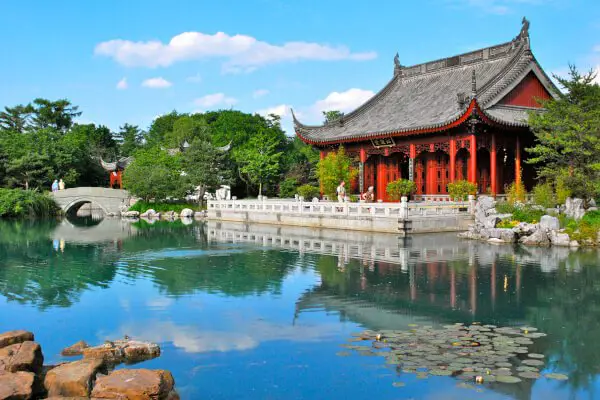 Whether you head to the Montreal Botanical Gardens for a picnic lunch or a romantic stroll, they are a great way to spend an afternoon. The relaxing and infectiously green atmosphere of the gardens provides a peaceful escape from the busy city of Montreal, much like its own Central Park.
With 190 acres of land encompassed in this area, there is so much to see. Ten super huge greenhouses provide a home for over 22,000 different types of flora and plenty of different gardens to explore. The toxic plant garden is a hit with families, while the Chinese garden is popular with solo and couple travelers, explaining the history of yin and yang.
A visit to Montreal is not officially complete without stepping foot in the botanical gardens, so make sure to head there.
3. Montreal Tower Observatory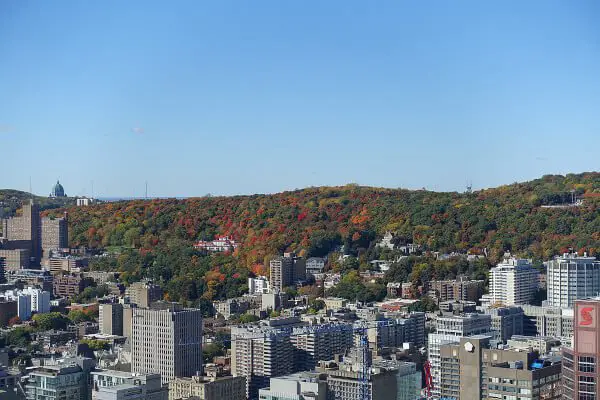 Montreal's skyline may not be the world's most coveted skyline, but it is certainly a sight to see from above. The Montreal Tower has an observatory deck waiting for tourists who can appreciate a good view of the city, and it is totally worth the money.
From the top, there is a brilliant view of the Olympic Park and the skyscrapers directly opposite the window. You also get a different perspective of the architectural wonder that is the Montreal Tower. Though you're actually inside of it, looking down you can see its spectacular slope extending out into the Olympic Park and appreciate just how cool the building truly is.
You can even buy a ticket to the tower, which includes entry to the Montreal Biodome – a great addition to your sightseeing in Montreal.
You may also like: Things To Do In Vancouver With Kids
4. Montreal Holocaust Memorial Centre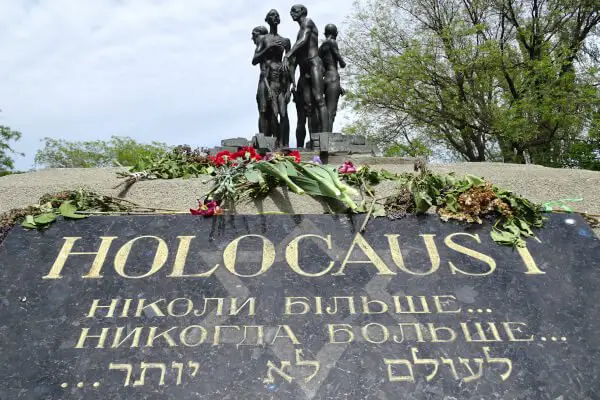 When it comes to the Holocaust, Canada is not a place you immediately think of. However, Montreal's Holocaust Memorial Centre attracts thousands of visitors each year, and rightly so. It is dedicated to educating citizens and tourists about the atrocities of the Second World War.
The center tells the stories of many Montreal Holocaust survivors and what life was like before, after and during the Holocaust. If you're still wondering about the connection between Montreal and the Holocaust, after WWII the city became home to the third largest population of Holocaust survivors, many of whom have contributed to the museum.
Although the center isn't 'awesome' in the way viewing skyscrapers is, it is awesome in terms of its power to educate tourists, and so is worthy of a place on our list of awesome things to do in Montreal.
5. Jean-Talon market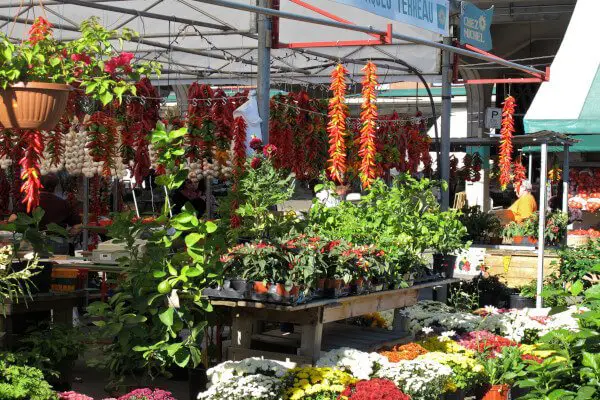 One of the most awesome things to do in Montreal is head down tot he Jean-Talon farmers market located in the Little Italy district of the city.
The farmer's market is popular with locals and tourists alike. There you can buy fresh fruit and vegetables as well as some of Canada's tastiest delicacies.
Stalls of maple syrup, cool flatbread, bright and beautiful flowers, honey and so much more await you and your senses. The market is a lovely way to spend a morning in Montreal and is so impressive you must go and see it.
You may also like: Visit Borough Market London