Each October, thousands of chocoholics and wide-eyed travelers descend upon the university town of Perugia, Italy, in Umbria to partake it what might just be one of the most exciting food festivals of the year: the Eurochocolate Festival.
You may also like: Learning Italian In Umbria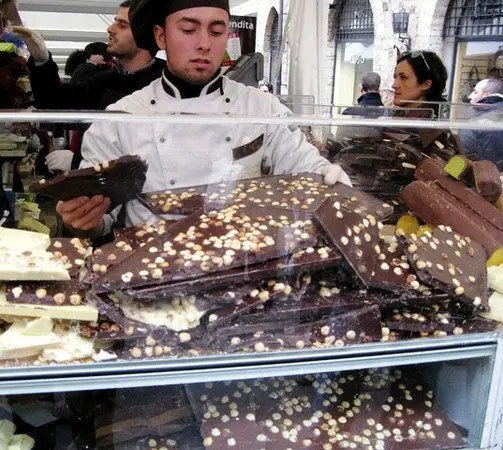 Forget the sweeping views of the Umbrian countryside, the exquisite architecture, and the inspired regional dishes. People flock to this decidedly chilly hill-town for one thing and one thing only: chocolate.
And if you ask me about what we at Travel Belles think of a chocolate festival in Italy: Smart move people, very smart move. Bravo!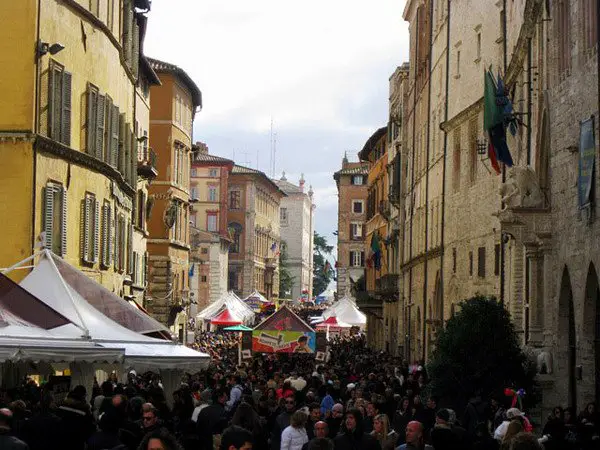 There's just something entirely magical about the words: chocolate festival.
When I first arrived in Rome, I didn't really know up from down in the chaotic jumble of trying to get myself situated in a new country and new culture. My head was spinning every day with language courses, job searching, and apartment hunting that had me constantly on the go.
If ever I needed the solace that only a dark slab of 97% cacao can bring, it was then.
You may also like: Five Books To Read To Get Ready For Rome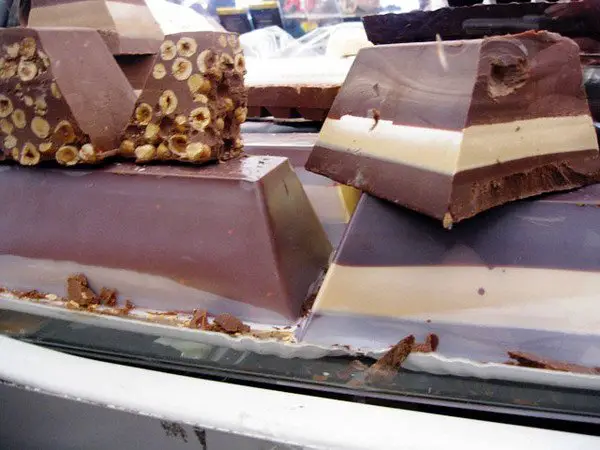 Naturally, I darted straight-away to the train station and secured my tickets for the event that everyone seemed to be talking about.
Luckily, I had a friend who was studying Italian with her husband at the Università per Stranieri who met me in Perugia when the weekend of the festival finally arrived. Together we shared a truly magical day. Chilly, but magical.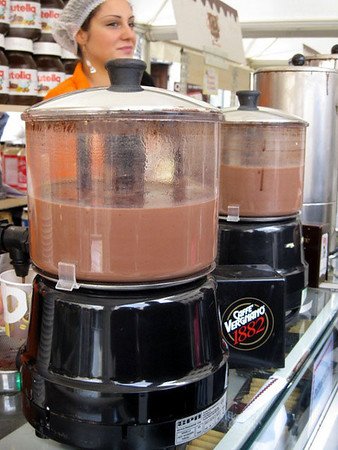 The festival itself is not just about European chocolate, even though the focus is most certainly on local and regional producers.
At this chocolate festival in Italy, there is also an entire educational-section dedicated to the history of chocolate and the origins of the cacao bean; including an exposition center showcasing chocolate cultivators from as far away as Brazil and Tanzania.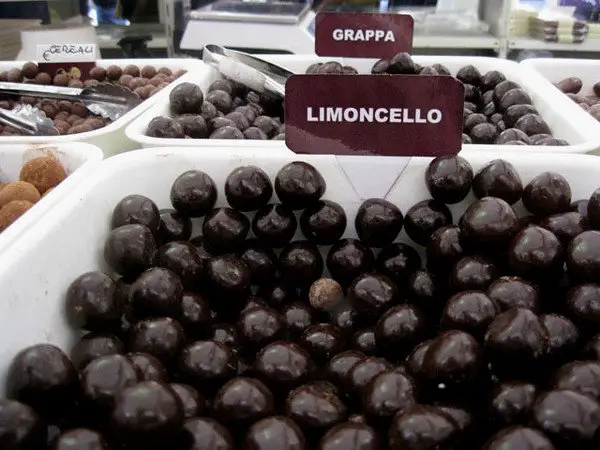 Quality chocolate education aside, everyone was really only interested in getting their hands (and their sweet-tooths) on the good stuff. And believe me, there's plenty of choco-loveliness to go around.
You've got your hot chocolate (favoured or "spiked"), standard bars with every nut you can imagine, exotic flavors ranging from limoncello to peperoncino, and there's even one stand making a short of choco-kebab: chocolate shavings topped with whipped cream.
And this being Italy and all, you might just hear a touch of singing to accompany your chocolate shaving.
You may also like: Chocolate Adventures In London And Paris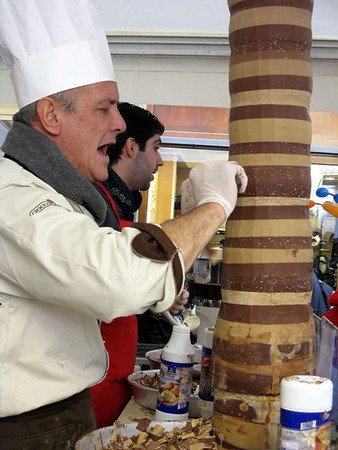 We tasted, sampled, and sipped just about everything-choco we could get our hands on that afternoon. I bought a few bars and those wonderful hazelnut Baci bon-bons to help get me through those first tough months in Rome.
And just a word of caution for any would-be festival-goers: plan to be a bit overwhelmed and plan to pace yourself on the chocolate eating. I loved the festival so much that I brought my boyfriend with me the following year, and let's just say it wasn't a very pretty picture.
You may also like: Turin: An Italian Chocolate Primer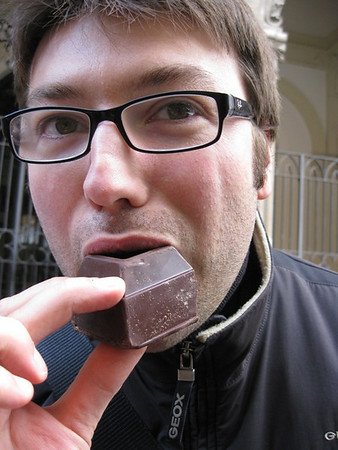 Pin for Later