Sydney is easily one of the best cities in the world for a romantic getaway. From the Circular Quay of Sydney Harbor to the sandy stretches of Bondi Beach and out to the Blue Mountains west of the city, Sydney is simply packed with incredible ways to spend a romantic evening, weekend, or long holiday with the person of your dreams.

Romantic Things To Do In Sydney
Sydney Opera House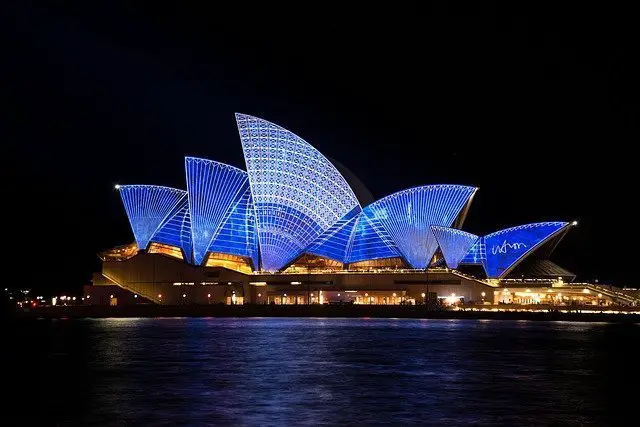 Of course, we have to start with the Sydney Opera House! What could be a more plainly romantic symbol of the city than this incredible work of art along the water? For a night out, the Sydney Opera House offers far more than just opera. With seven unique performance spaces, the Sydney "Opera" House covers everything from the obvious arias and symphonies to drama, dance, experimental theatre, comedy, talks, and more. Visit their website for a complete list of all their upcoming events to choose the one that's perfect for your romantic night!
There's even more to it, though. You can start your visit with an enlightening tour of the world famous Opera house and follow it up with one of the several food and drink options on the premises. Among them is the amazing waterfront Portside Sydney restaurant. There's also the Bennelong, situated inside one of the "sails" with stunning views of the harbour and called, by the New York Times, "…the Holy Grail of Australian restaurants."
Picnic at the Royal Botanic Gardens
Right next door is the immaculately maintained Royal Botanic Gardens. This incredible spot was established in 1816, making it the oldest scientific institution on the continent and one of the most important in the world. And all 73 acres of these waterfront gardens and lawns are open year-round to the public. This is the perfect spot to spread out a blanket and enjoy a romantic picnic.
Indulge at The Rocks
The perfect all-in-one spot for a date night. The Rocks is a bit of old Sydney preserved for the modern world and updated for contemporary tastes. There's everything here for your romantic day. Do you enjoy museums? Check. Live music? Check. Historical pubs? Upscale eats? Handmade fashion? Awesome art? Check, check, check, and check!
Climb the Sydney Harbor Bridge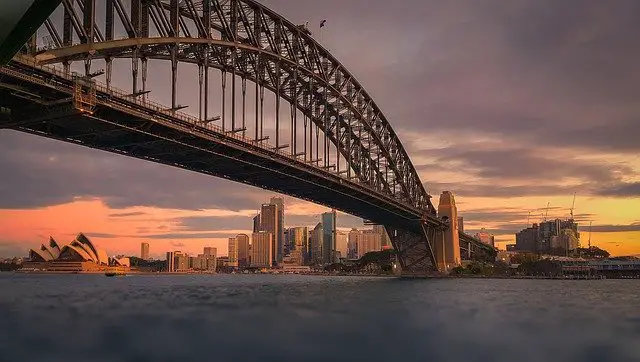 Perhaps you're looking for something more active to share in for your romantic event. How about a bit of daring as you climb 134 meters above the water to the top of the Sydney Harbour Bridge? From your perch at the top, you'll enjoy 360-degree views of Sydney and an unforgettable memory with whomever you bring with you. Put your arms around each other and smile for one of the most thrilling (and romantic) selfies you can grab in the city!
Explore Luna Park at Night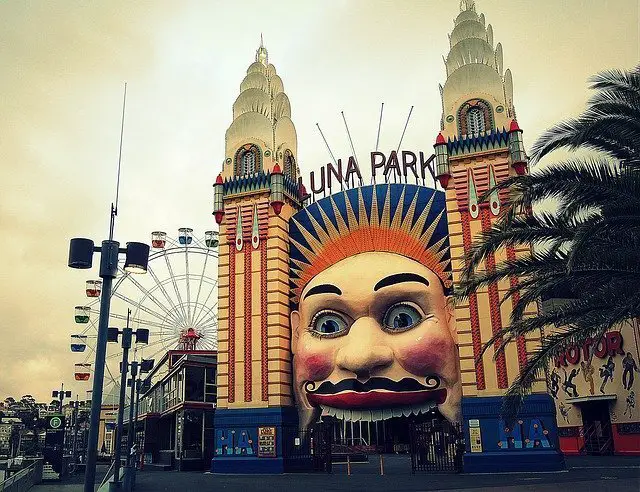 Luna Park is an instantly recognizable icon of the harbour – even more so when it's all up in lights. What could be better than the classic date night idea of wandering through an amusement park and soaking up all the excitement? Hit up Luna Park at night for the full effect. There's food to share and rides to get close on. For a real, one-of-a-kind treat, check out Coney Island – Funnyland, the last old-style funhouse left in the world! And don't forget to snuggle up on the Ferris wheel with your sweetie!
Make Reservations at China Doll
Sydney's got no shortage of stellar dining options, but the China Doll restaurant at Woolloomoolo Wharf really stands out as a great spot for a romantic dinner. Here, with open seating along the water, you can experience an upscale, modern take on foods from China, Hong Kong, Japan, and Southeast Asia. The chefs at the kitchen come from all over the east and southeast Asia, so you know you're getting something authentic to share, and the food is all ethically sourced, so you can enjoy yourselves with a clear conscience.
Stroll Bondi to Coogee
If what you really need for your next romantic date is quiet, gorgeous views, and a bit of a challenge, then tackling some or all of the Bondi to Coogee walk is right up your alley. The walk is along a neatly maintained path and requires a little less than two and a half hours to complete. Start at Bondi Beach, where you can enjoy a unique seaside vibe, good food, and even a surfing lesson. Then make your way along small beaches and towering cliffs, past Aboriginal rock engravings and narrow bays, to Coogee Beach.
Enjoy a Sydney Seaplane Tour
For something a bit more extravagant, you can share a romantic seaplane ride around the city! You can take the "Sydney Secrets" tour, taking you north over the stunning coastline and back via the Pittwater bay to circle above the Opera House and the Harbour Bridge! There's also the "Sydney Highlights" tour, taking you south over Bondi Beach, then for a spectacular loop around the harbour, and finally for a flyover tour of the mansions of the rich and famous. You can also opt for a picnic with one tour offering a flight out to Shark Island for a picnic brunch. Or…
Rest at Jonah's
Take a seaplane flight out to Jonah's, a romantic hotel getaway perfect for a luxurious weekend. Established in 1929, Jonah's sits atop a cliff in Palm Beach and offers everything you could want for a spectacular overnight experience for you and your boo. First off, the rooms there are second to none, offering you a space to rest in the true lap of luxury. Their on-site restaurant has a reputation all its own, serving up top-notch gourmet cuisine, fine cocktails, and Australia's best wine list. If that's not enough, they offer incredible packages for a variety of budgets that include options like private cruises, prepared picnics, and massages.
Camp in the Blue Mountains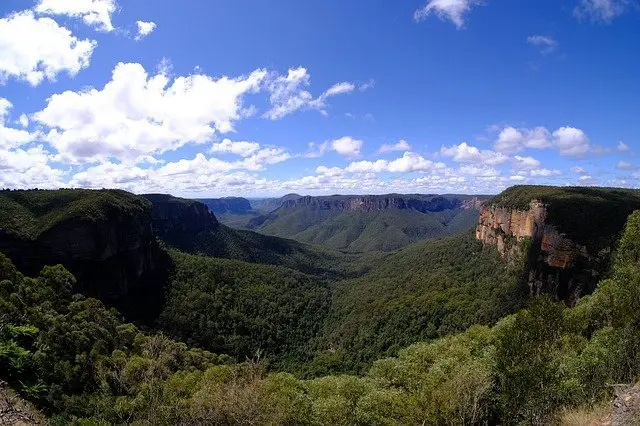 A bit off the beaten path, this could be a romantic adventure to remember! Consider booking a campervan hire in Sydney and heading for Blue Mountain National Park. There you can experience the lights of the Milky Way far from the gleaming city, enjoy some quiet hiking through the dramatic eucalyptus forest, and retire to a private space to enjoy each other's company.