In Southern France's Languedoc wine area of Fitou, good wine is paired with family traditions
I've known Sabine for four years now; it's hard not to know one of the only people in a town of 500 who can sell you rosé they made themselves, especially when you're as big a fan of rosé as I am.
Sabine is the wife of Jérôme Bertrand, one of a long line of winemakers in the Fitou region of France.
She married into this business, but she visibly loves it as much as her husband does, and when she suggests taking me on a tour of their vineyards, it's an offer I can't refuse.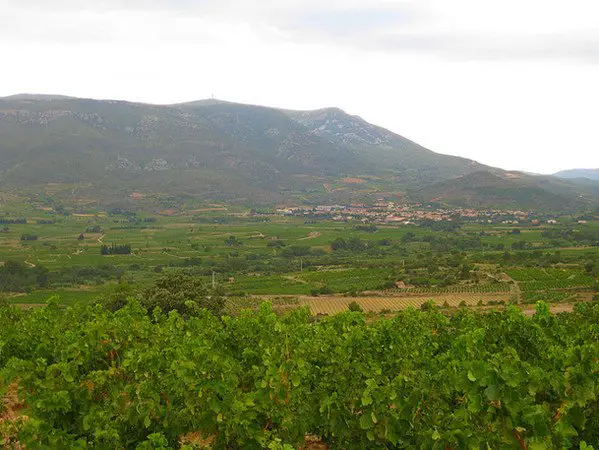 Located in Languedoc-Roussillon in the southwest of France, Fitou is a wine area that has been unfairly neglected for quite some time by international and French wine connoisseurs; the rosé is even branded as Méconnu, unknown. When I mention my love of Fitou back home in Paris, I often get a raised eyebrow or mocking smile in return, but I know what I like, and I like it here.
Fitou is a wine area that has been unfairly neglected for quite some time by international and French wine connoisseurs; the rosé is even branded as Méconnu, unknown.
Perhaps it's because the wine itself reminds me of the region: wild and vast, with mountains that climb in the distance and vines that wind around them, growing every which way.
Wine is in the blood of most people here; Sabine tells me about how generations of winemakers in the Bertrand and Bergé families (Jérôme's father and mother respectively) worked to keep wine in the family, even when his parents' generation was forced to turn to the cave cooperative, a wine cooperative that had them mixing their harvest with those from the surrounding vineyards.
It was Jérôme who brought the family name back into the business, with the independent cave and the vineyards Sabine plans to show me, as we climb into the little 4×4 she drives and zooms off into the Pyrenees.
I glue myself to the plexiglass windows in the back seat and take everything in as we tumble along back country roads that may be more rock than sand. I've seen wine country before. I was raised on Long Island, where South Fork wine is coming into its own.
I visited Napa with my parents when we lived in San Francisco for a year, and I remember the stately houses and restaurants that dotted these estates. I've been to Bordeaux, examined the medieval town of St-Emilion and the pristine vines that surround it.
Nothing compares to the tamed chaos of the vineyards around Paziols, the tiny town where the cave is located. I've never seen the vineyards that belong to Bertrand-Bergé; the 4×4 has to climb high into the mountains to reveal the 35 acres of vines that go into the glasses I drink with embarrassing frequency.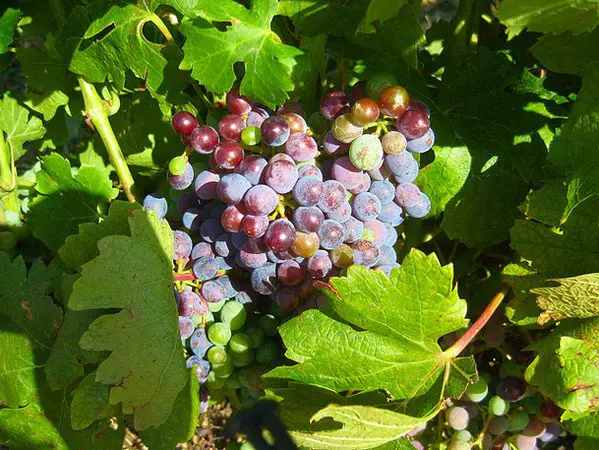 We pause in front of one patch to look at some rare birds. "On va les suivre," Sabine says. We're going to follow them. Somehow, in this world that seems so far from civilization, it's perfect.
We pass a fallen tree, horizontal on the ground as its roots reach upwards. I ask Sabine about it; she tells me that it fell during a storm, and they were told to let it be. "You shouldn't touch the vegetation too much, because the grapes are ripening," she says.
Eventually, the tree's roots will become healthy enough to right the tree, but for now, it's growing sideways.
I stare at it as we leave and can't help but consider the fact that anywhere else in the world, a tree that looks like it's fallen to its death would have already been dug up and trundled away; the same isn't true, here in the garrigue.
Then again, nothing seems the way it's 'supposed to' here. People stop by for Languedoc wine tastings at the cave to find Sabine and Jérôme's children, Gabrielle and Mathilde, racing on scooters through the tasting room or climbing into empty tankards and writing their names with their fingers in the red residue that clings to the walls.
Mathilde even asks for a taste, though her mother watches to be sure she spits it into the crachoir afterwards. The family business has come full circle, and I can't help but wonder if it might be, in part, thanks to Sabine.
As we climb even higher, she mentions the organic reconversion they're working on, a journey back in time that involves counting butterflies to know how much and when to treat for illness, as well as waiting for the nighttime sea breezes to spray, things that, to me, seem other-worldly in the most enchanting of ways.
"We haven't done any chemical treatments in three years," she says, proudly. "The first organic harvest will be in 2013 … normalement." Always that French suffix – normally, if nothing bad happens, if the sky doesn't cave in – like a built-in insurance policy on every word you speak.
We climb back into the 4×4 and it takes us even higher, to an old bergerie, a sheep barn belonging to the family. It was burned long ago in a fire, but Sabine hopes to restore it, turn it into a farmhouse, and come up here in the summers. I stare and try to imagine her vision, a place to come, to camp maybe, or make fires and roast marshmallows.
"Ici on n'a pas le temps de s'ennuyer," she says to me, with a smile. There's no time to get bored here.
Our last stop before returning back to civilization is to see more vines that expand for what seems like miles beyond us, into the mountains. She points out some places of reference in the nearby hills, towns that I know up close and never thought I could see from so far away, and shows me how to tell which grape grows on which plant by examining the shape and texture of its leaves.
As she stands, her hands on her hips, surveying the land, she seems like she was made to climb these mountains. It's hard to believe that she wasn't born into this business … and though my life in Paris is dreamlike in every way, it makes me wonder, for just a moment, what it would be like to stumble into such a wonderful world.
For all of my desire to be a part of this, though, Sabine seems to want to claim parts of my culture too, more specifically, my language; she says it sounds better in English, what she wants to say, and though she's embarrassed by her accent, she says it anyway, looking out over everything that has become, and is now, hers. She says, "I belong."
I want to belong.
*Photos property of and by the author
Wine-drinker? Check out these 5 gadgets you DON'T need to spend money on!
Pin for Later