To help you get inspired for your trip to Paris, you should see the French capital on screen before you arrive. Here are our top five films to watch before Paris.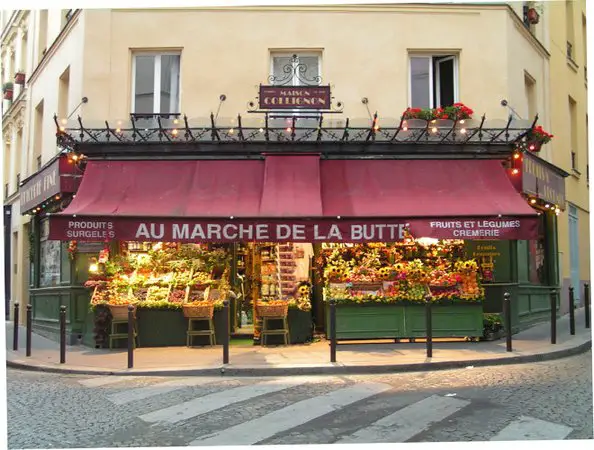 Amélie
One of the most internationally successful French Films, Amélie shot its star, Audrey Tatou, to worldwide fame in 2001.
A portrait of Paris painted in muted colours and imbued with a heady dose of magical realism, the cast of odd characters live on the very edges of society.
There is Amélie's neighbour, a painter with bones as fragile as glass; her reclusive father, a hypochondriac friend, and Nino – an assistant in an adult shop with a curious hobby for collecting torn-up photos from photo booths and reconstructing them.
Deprived of love and a social life for most of her young life, Amélie nevertheless embarks on a series of acts of kindness, helping those around her and eventually – after persuasion from the elderly painter – herself.
At the heart of this somewhat bizarre creation is a beautiful and simple story about a girl who loves, told against the dreamlike backdrop of the city of love.
Funny Face
If there is one actress who is the embodiment of Paris, it has to be Audrey Hepburn – quite an achievement for a non-French actress.
She does, however, exude a timeless European chic, just like the city itself. Funny Face is the film in which she epitomises Parisian style.
This 1957 musical is a feel-good flick which showcases the best of Paris.
It stars Hepburn as Jo, a rather reluctant model, opposite Fred Astaire, who plays a renowned photographer. He spots Jo's potential when he visits the shop where she works, but the only way he can convince her to become a model is to entice her with a trip to Paris, where she hopes to hear a great philosopher speak.
Things become increasingly complicated for Jo as she is torn between fashion, philosophy and love – the three things which are surely the foundations of Parisian society.
As Hepburn and Astaire sing and dance their way around the city, they offer plenty of opportunities for you to fall in love with Paris (and Paris on film!).
Dangerous Liaisons
This 1988 retelling of Choderlos de Laclos' scandalous 18th century novel remains faithful to the original text, featuring stellar performances from Glenn Close, John Malkovich and Michelle Pfeiffer.
Shot on location in the Ile-de-France region – with full period costume displaying the excesses of pre-revolution France, the film is gloriously brought to life.
The manipulative, scheming Marquise de Merteuil, played by Close, wants to get her revenge on Gercourt, the man who spurned her. She tries to persuade the Vicomte de Valmont (Malkovich) to seduce Gercourt's bride-to-be, Cecile, but the womanizing Valmont is already busy trying to seduce someone else: the married, straight-laced Madame de Tourvel (Pfeiffer).
Things begin to unravel, however, when Valmont realises that he has fallen in love with her. Scandals abound as we are drawn to a fatalistic end.
The story holds endless fascination – evident in the numerous film remakes – and this version portrays it in all its 18th century decadence.
You may also like: Rediscovering Paris
La Vie en Rose
Marion Cotillard was only the second woman to win the Best Actress Oscar for a role in a language other than English (the first was Sophia Loren).
That gives some indication of the quality of this stunning biopic about Edith Piaf, France's petite môme – little sparrow. Cotillard is simply incredible as the tragic Piaf, as the film zigzags through her life.
Born to bohemian, alcoholic parents, an illness causes the young Edith to go temporarily blind in her childhood. She is cared for by her grandmother, a brothel-owner, and the girls who work there. This far from auspicious start in life seems to only foreshadow the things to come, as she is discovered by a club owner and ends up in the great music halls of Paris.
Initially reluctant to be taught how to sing properly, the petite môme gradually blossoms into a singing sensation and becomes the toast of Paris.
However, she is not a woman to do anything by halves – it's a journey fueled by fervent, painful love affairs, alcohol and time spent in the dark underground of Parisian society.
Accompanied by Piaf's unique voice on the soundtrack, Cotillard portrays a woman for whom fortune's wheel does not turn kindly, but who nevertheless lives every moment with all the passion in the world. Never have the lyrics of 'Non je ne regrette rien' been quite as poignant as they are in this film.
You may also like: The Best Cocktail Bars In Paris
Paris, Je T'Aime
This 2006  film is, quite simply, a love letter to the city of love. It is a real treat for cinema-lovers, featuring 20 vignettes from world-class directors – including the Coen brothers and Walter Salles – each offering a different story of love set in Paris.
From comedy to romance, vampire-thriller to drama, it spans the genres and sweeps us up on a journey through the streets of Paris.  There is the quietly heartbreaking story of a Hispanic nanny, who has to leave her own baby at a grim day-care center each day to go and take care of a more privileged infant; the poignant monologue of an American in Paris and even one entirely in mime.
Featuring an exceptional, multinational cast, the narratives are skilfully woven together to create a poetic and sublime film. Each story will draw you in and enchant. Some will make you laugh, others will make you cry.
But above all, each one will make you fall in love with Paris.
You may also like: A Paris Secret: Desserts And Waistlines
So how about you – have you seen any movies featuring Paris that you would suggest viewing before a trip there?
Pin For Later