Off-season France can be very rewarding indeed…
Traveling in the winter conjures images of tall, snow-peaked Alps, red cheeks and noses behind ski masks, and warm hands around mugs of European hot chocolate.
Or it may swing in directly the opposite direction, to the oasis island escape in sunshine and warmth, surrounded by relaxing music and fruity cocktails. But Nice, France in January doesn't fit either profile.
You may also like: Why Italian Hot Chocolate Is The Best
Off season France? Nice in the winter? Really?
It might be hard to imagine what Nice could possibly offer in the wintertime.
Nice is a land of posh summer resorts and colorful bikinis; big sunhats and small European alleys. There is that key element – sunbathing on beaches licked by crystal blue Mediterranean waters – that is missing.
But, as a true traveler, this girl enjoys many parts of traveling beside lying on a beach, which can be done in more than a few places around the world and which I will do, anyway, this coming summer.
My experience in Nice helped me better understand the positive points of off-season travel in a destination entirely devoted to the opposite season in which you intend to go.
You may also like: Off-Season Magic In Italy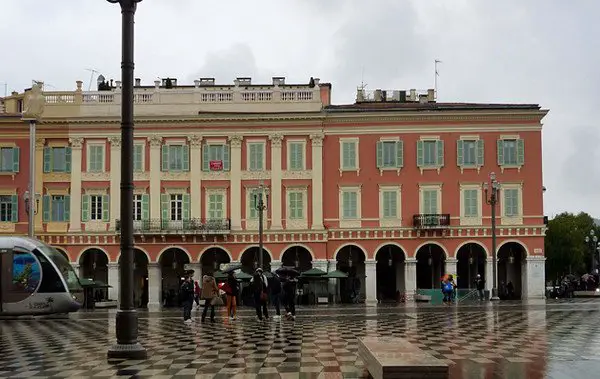 1. Save, save, save!

In the off-season, the cost of travel drastically reduces. This includes plane tickets, sometimes the train ticket and even accommodation.
In fact, our hotel in Nice was directly across from Notre Dame (yes, there is one in Nice as well as Paris and every French city; it is like the ubiquitous Italian duomo), five minutes from the train station and 10 minutes from the sea and Old Town. We booked less than 24 hours in advance, the prices were low and the location ideal.
And as a side note of advice: the 'Old Town', as repetitive to European cities as the Notre Dame and Duomo are, is the most interesting section of the city in terms of food, artisans and bars. It often has the most beautiful architecture and tiny streets.
If you can score a hotel near or in an Old Town, don't hesitate.
You may also like: Budget Restaurants In Paris
2. More locals, less tourists

The streets are bustling with everyday activity, and the bustling is carried on by everyday locals. People-watching is prime, and your ears will always listen to the musical language of the other country. Because tourists are at a low, so are sidewalk vendors (Nice didn't have a single one) and anyone waiting to take advantage of tourists.
The locals are friendly and polite because they're not accosted with tourists. I don't want to insinuate that I've had a scarring impression left by a surly local, though I have heard stories. I've also seen the exasperation and annoyance displayed on the faces of locals during high season.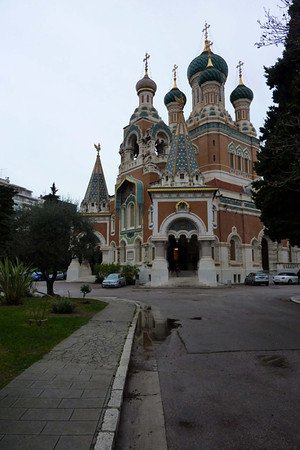 3. You can trust the crowds

In keeping in line with the tourist vs. locals thread, in the winter where you see a crowd, the place is hopping. It is not a tourist trap, but rather a real locale that real people like for real, good reasons.
4. …but there won't be many crowds

Of course, during off-season travel, tourist attractions are full of space, far from the claustrophobic clutter of July.
Admit it, you are a tourist, though you may proudly call yourself a seasoned traveler. Embrace the role of the tourist as you take advantage of the lack of lines, clear views of the Cathédrale Russe and the generally more helpful staff. Be careful, though: hours are sure to be different than in the high season.
From my Piemontese perch in northern Italy, Nice is close by.
I am sure I will have a chance to revisit. I will likely stop at the other seaside cities I saw on the train ride over, packed neatly together at the coastline and dotting upwards in the hills.
My skin and face and hair can soak in all the hot sun rays they want when the summer comes, and I won't be bothered by long lines because I have been there, done that.
I will smile at the memory of Nice when it was shining, open and clean, and reflecting in the rain; I have seen a city that few tourists have seen, although they may be standing in the same spot I was six months ago.
Pin For Later