There's no shortage of material on visiting Paris.
If you're anything like me, before you even make it to the City of Lights, you've probably paged through one or a dozen travel books, clicked through the hundreds of Paris-themed blogs and made an itinerary that would take you a solid month to get through.
Even if you're less of a planner, you probably have a list of things you definitely can't miss. I don't blame you! Paris is one of the world's tourism capitals, and when you're only here for a few days, there's very little space to mess with the must-sees.
That is why my favorite call to receive is that from the friend or the friend-of-a-friend or the second-cousin's-ex-boyfriend's-college-roommate who is coming back to Paris.
"We saw the Eiffel Tower and the Louvre the last time we were there…so now we want to see other things."
Excellent. Preparing for Paris off the beaten track is one of my specialties.
Museums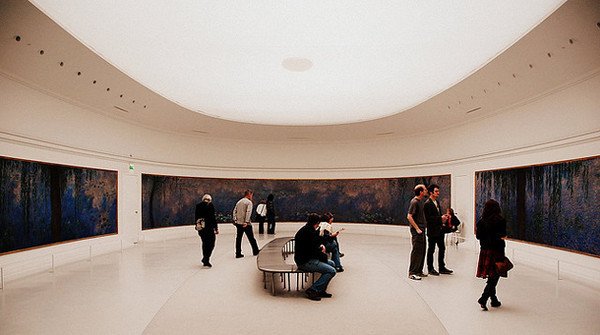 Most people who come to Paris have two museums on their list: the Louvre and the Musée d'Orsay. This is, of course, with good reason; between the two of them, an astounding number of incredible works of art can be viewed.
You may also like: When In Paris, Remember To Look Up
On your second trip to Paris, favor the smaller museums.
The Orangerie, located within the Tuileries gardens, is home to eight large-scale Monet waterlily paintings, as well as an impressive Impressionist collection.
The Marmottan, a bit further afield in the 16th arrondissement (2, rue Louis-Boilly) houses the personal collection of Paul Marmottan; this private collector left the entirety of his art acquisitions, including his former home where the museum still stands.
Impressionists like Monet and Berthe Morisot, important French Imperial painters like Ingres and David, as well as a great number of decorative pieces are on display.
Those interested in the history of Paris will love the Musée de Cluny. Centrally located but often ignored in favor of other sites in the 5th, this museum, located near St-Michel (6, place Painlevé) is dedicated to the Paris of the Middle Ages.
You may also like: Budget Restaurants In Paris
Built around the Roman thermal baths that still stand on the Left Bank, it affords visitors the opportunity to see the original statues from the Gallery of Kings at Notre-Dame, removed and partially destroyed during the French Revolution.
The ones that currently stand on the facade of the cathedral were built during the 19th-century restoration of the Gothic church.
Cuisine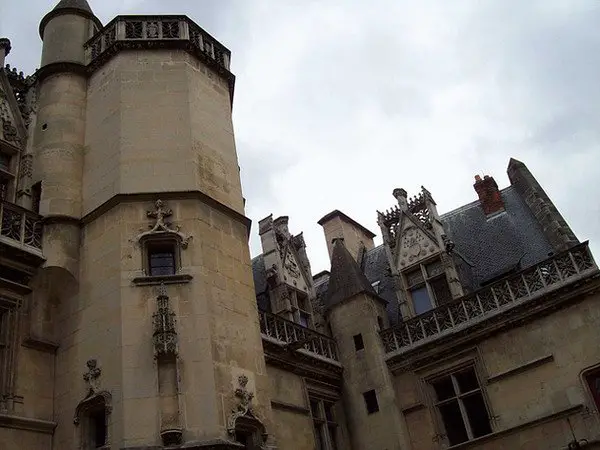 The same handful of Paris restaurants are always recommended to tourists visiting Paris, and for good reason: the few meals you have in Paris are often spent in the center of the city, and the best restaurants in this area remain the tried and true favorites of travel writers in the City of Lights.
When you come back, don't be afraid to wander further afield.
For wine-lovers, Chapeau Melon (92, rue Rébeval) is an excellent choice, but given its location in the 19th, few first-timers make it.
This wine shop converts itself into a small and homey restaurant on weekend evenings, with one seating and one four-course menu. No choices, no substitutions. For adventurous eaters, this is an address to keep in mind.
You may also like: Favourite Museums In Paris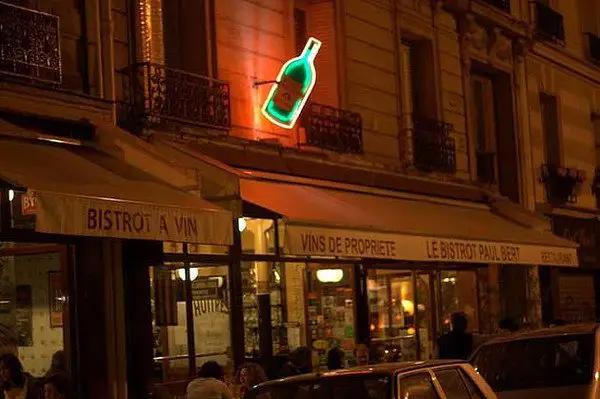 Steak-lovers should consider two very different restaurants: Bistrot Paul Bert (18, rue Paul Bert) is a classic French bistro with amazing steaks and wines on offer.
Black Dog (26, Rue des Lombards), near Châtelet, is a horse of a different color; this restaurant is located in the back room of a heavy metal bar, but if you can push your way past all the black leather, you'll find some of the best steaks in the city, sold by weight.
Another option is to rent an apartment with a kitchen so that you can explore the local markets all over Paris and cook your own versions of classic French recipes.
Even the French grocery stores usually have a good selection of cheeses and charcuteries, for sandwiches or a picnic.
You may also like: French Roasted Chicken
Neighborhoods
My favourite way to spend time in Paris is just to wander. When you feel you know the centre well enough, be sure to take a walk around some of Paris' less well-known neighborhoods. The area around Batignolles and the Brochant market has some great shops to explore.
Visiting the 10th Arrondissement's Canal St. Martin will introduce you to a lesser-known Parisian neighborhood that manages to be both tranquil and bustling.
If you're interested in seeing more Roman ruins, the border between the 5th and the 13th has the Arènes de Lutèce, near métro Monge.
The best way to get to know Paris' neighborhoods, though, is to set off on your own! Luckily, in Paris, you're never far from a métro stop or a café.
You may also like: Paris Night Walk: Arc de Triumph to the Louvre
Photos by LWY, Pierre Bourru Junior and betsyweber, respectively. 
Pin for Later