There's something for everyone during a visit to the coastal playground of Bodrum, Turkey
Would you like to experience a different culture, fabulous food, and a laidback lifestyle?
Do you like to lounge on the beach, swim in crystal clear water and admire a breathtaking coastline?
Are you interested in ancient history and like to visit historical sites?
Are you a fashionista and enjoy a spot of shopping when on vacation?
Are you a night owl and love to dance the night away in Europe's biggest outdoor disco?
If the answer to all or some of the above is 'yes,' the glamour granny recommends a visit to Bodrum on the Aegean coast of Turkey.
There are so many things to do in Bodrum that you may even want to return again and again. 
Add to this easy access due to an international airport and hotels in Bodrum ranging from budget to 5 star and you should already be packing your bags!
Love and art
The modern-day city is located on the site of one of the 7 Wonders of the Ancient World, The Mausoleum of Halikarnassos.
Mausolus of Caria ruled as a Persian satrap until his death in 353 BC. His wife and sister, Artemisis II of Caria, was so grief-stricken that she employed the ancient Greek architects Satyros and Pythos to construct the biggest tomb and temple-like mausoleum the world had ever seen. The Mausoleum of Halikarnassos stood for 1,700 years until it was destroyed by earthquakes. Today, only the foundation and a few reliefs are left, but the site is still worth a visit if only to dream about what love is capable of.
Until well into the 20th century, Bodrum was a quiet fishing village. In 1927, though, Turkish writer Cevat Sakir Kabaagacli was exiled here. He loved the romantic and inspiring atmosphere of Bodrum, and attracted many other artists and intellectuals.
Despite having become a famous holiday resort, Bodrum still has a distinctive artistic flair, reflected in painters exhibiting their pictures along the promenade or in small art galleries.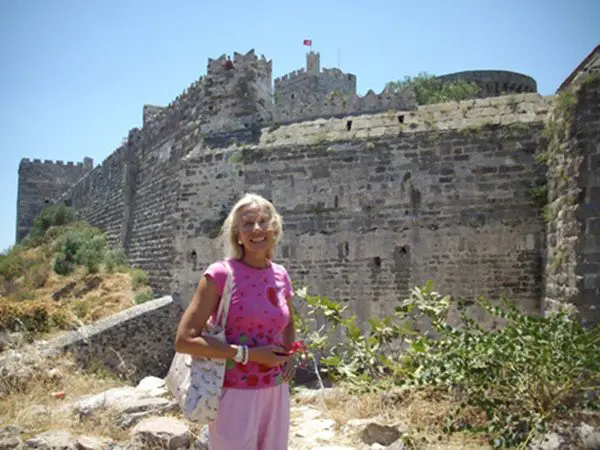 Historical sites
Apart from what's left of the mausoleum, there is the massive 15th-century castle that dominates the harbor. Built by the Crusaders, the castle's walls incorporate debris, stones and reliefs from the mausoleum, because the ruins left by the earthquakes were used as a building material. If you look closely, you'll also find the oddly carved stone in private houses.
Climbing around the castle affords splendid views over the Aegean Sea, but what's much more fascinating is the Museum of Underwater Archaeology located on the ground floor. It's one of a kind and the amazing exhibits include ancient treasures that were recovered from the bottom of the sea. For me, the most awesome is the unbroken glass vessels, with colors so vibrant that they seem to have been made yesterday.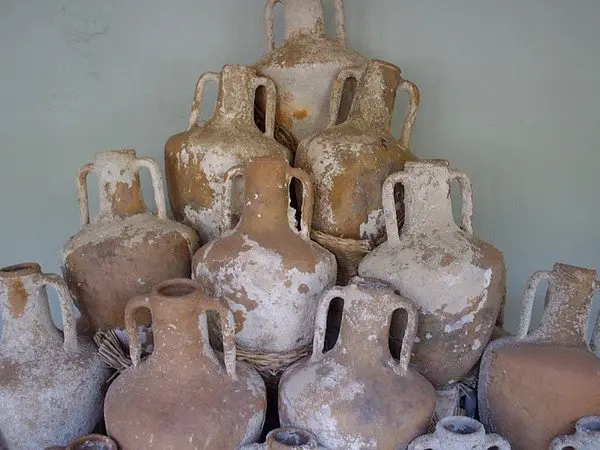 The latest comes from renewed excavations on the island of Myndos, also known as the Rabbit Island, just a few miles from Bodrum. Until recently not much of its Dorian past was in evidence, but now you can actually walk there through shallow water and watch the archaeologists at work through a mesh wire fence.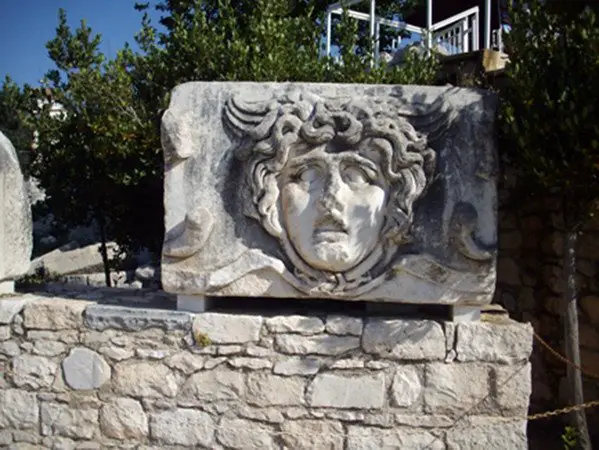 Excursions
When you're tired of the good life on the beach, you can go on interesting day trips, overland and by sea. Coach tours will take you to the world-famous historical site of Ephesus, stopping at the Apollo temple and oracle in Didim along the way. Daily ferries run to the Greek island of Kos if you fancy a boat trip.
Shopping at Bodrum market
Visiting local markets is one of the pleasures of every trip and of course, Bodrum is no exception. Famous throughout the region is the Tuesday textile market. Colorful cotton fabrics made locally compete with (very popular with tourists) fake designer items, some of them quite good.
You'll also find kelims, carpets, linen, towels and embroideries. Within the port area are a few 'real' designer shops if imitation isn't your style.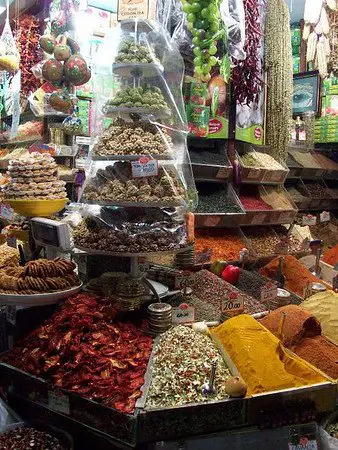 On Thursdays and Fridays, don't miss the food market, with fresh fruit and vegetables as well as cheeses, sweets and spices on offer. Hint: when asking directions, use the word 'bazaar,' rather than 'market' as that refers to supermarkets.
Beaches and Beach Clubs
The main attraction of Bodrum is of course the beach life. Therefore it doesn't come as a surprise that many beach clubs where you can swim, eat, drink and party around the clock have sprung into life. The list goes on and on, but a few options are:
• Bobeach Bodrum located in the centre of town on the Milta Bodrum Marina.
• Billionaire Club Bodrum. The name is self-explanatory, I think.
• Ottoflam is a club, private beach, hotel, and restaurant all rolled in one.
• Fink Beach is a Blue Flag beach in the Ortakent area that offers many water sport activities.
• Kumbahce is a very popular public beach.
Hotels
Lodging options cater to all tastes and budgets. One hotel in Bodrum at the top of the list is the fabulous Kempinsky Hotel Barbaros Bay, which features a private beach and every imaginable luxury. Just to give you an idea: they offer a well-being package which includes a variety of beauty treatments and starts at approximately $1,200 per person. There are also more affordable hotel options in Bodrum like the Hotel Gulec, which comes to about $60 per night for a double room.
Nightlife
No doubt about it, Bodrum is a party town. For 22 years, the most famous nightlife spot is the disco Halikarnas, which overlooks the sea and the castle. The disco can hold 5,000 people and is the biggest open-air disco in Europe. They have different events every night, the latest music, foam shows and more. It's a must-see for sheer size.
Another extraordinary 'club' is the Club Catamaran, which is actually a glass-bottom boat that can accommodate 1,550 guests. It lights up the bottom of the sea whilst above water music and laser shows entertain. Again, these are only two examples of the many venues available.
As you can see, Bodrum has something for every taste, from plain chilling out to culture trips. The best months to visit are from May to October. Turkey's Aegean coast has a long 'good' season and, with the exception of July and August when it can get very hot, the climate during these months is warm with next to no rain.
Related Video: Discovering Bodrum, Turkey
*Today's post was made possible by Skyscanner.
*Top photo by and property of yilmaz ovunc. All other images by and property of the author, used with permission. 
Pin for Later