Tokyo is a city full of lights when it gets dark, and its wealth of billboards, shops and hotels come to life. There is a comparison to be drawn with New York City certainly, but what Tokyo offers is very different. From a relaxing stroll to a helicopter ride, there are many fun things to do in Tokyo at night.
You may also like: Best Things To Do In New York
An evening stroll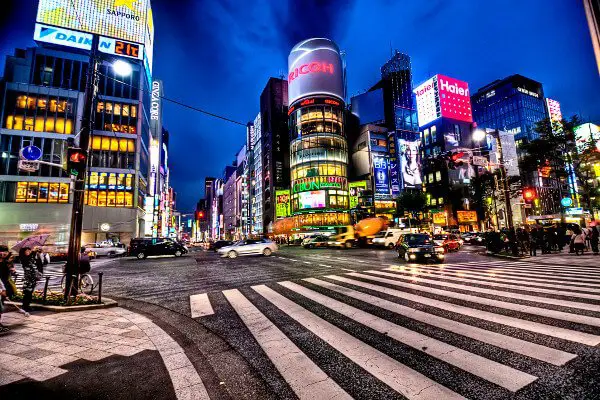 It might sound completely obvious and plain, but nothing can beat an evening stroll when on holiday. Under the lights and sounds of a bustling, bright city, a walk in the evening really allows you to get among the culture.
You can see life in Tokyo properly, from a first-person perspective when walking through the streets. There is much to watch, listen to and learn. And, what better way to let your evening meal settle?
A hotel with a view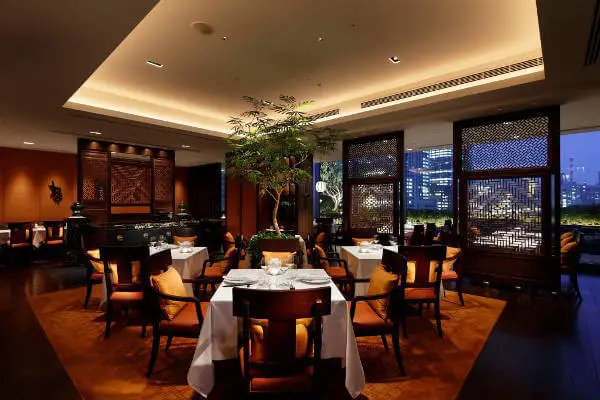 You should seriously consider splashing out on your trip and staying at one of the luxury hotels in Tokyo
One of the best hotels in Tokyo is the Palace Hotel Tokyo with its incredible rooms and restaurants that overlook the Imperial Palace Gardens.
The Palace Hotel Tokyo provides the perfect balance between luxury and comfort, and specializes in omotenashi – Japanese hospitality.
We recommend getting a room with a view of the gardens and booking a full or half day pampering session at their unique Evian Spa.
And if you are stumped on where to eat, the Palace Hotel Tokyo has seven really impressive restaurants.
You may also like: Japanese Tea Garden in San Francisco
Observe the city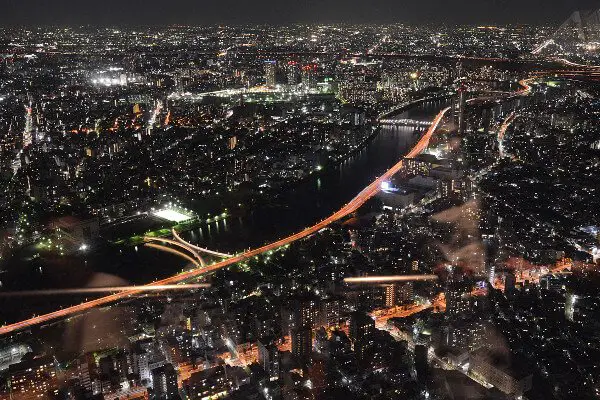 We highly recommend observing the city of Tokyo from one of the many high-risers.
Many observation decks are open late so that you can get a good chance to see what the city is like in the dark.
The Tokyo Tower is a really good shout for an observation deck, especially as it is the world's tallest self-supported steel building. You can see Tokyo from 150 metres high at this deck.
If you don't fancy the Tokyo Tower, the Tokyo Skytree is a landmark in the city and stands at a height of 634 metres tall, giving you another fantastic view of the city.
Experience Japanese nightlife
After all, it is night time and you are looking for fun things to do in Tokyo at night.
Nightlife in Tokyo is just as vibrant as you'd expect it to be and just as bright as the city around it. Some nightclubs are strictly exclusive, some are less so, but you are guaranteed to have great fun at all of them.
One of the exclusive nightclubs that is always tipped to be worth a visit is ageHa where there are VIP rooms as well as an outdoor terrace and a jacuzzi. Now, whatever you think of clubbing, you don't get a jacuzzi in nightclubs in England, that's for sure.
Some have describe ageHa as a "festival indoors", so, if you can't make it to Glastonbury or Leeds, you might as well get yourself to somewhere much better…and in Tokyo!
See Tokyo from above…with a twist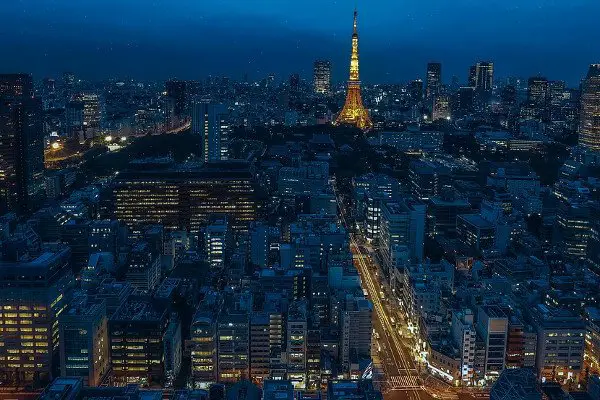 If you're not one to enjoy the conventional and have quite a sizable budget, hopping in a helicopter that takes you above Tokyo for fifteen minutes may be just what you're looking for.
Not only do you get to see the city on a whole new level, but you are actually able to experience what it's like to be in a helicopter and have a unique insight into Tokyo itself.
The cost of such an experience isn't light. It will take 25,000 Japanese yen out of your travel budget, which is around £171 per person. Depending on what you value and how much money you have available, this once in a lifetime opportunity may or may not be something you decide to take up. But if you did, it would be honestly awe-inspiring.
You may also like: Staying in a Japanese Ryokan
However you choose to have fun in Tokyo at night, we hope you succeed. Good luck with choosing what to do!