"You are going to live where?" My best friend looked at me as if I had finally lost my marbles. "Beirut," I replied.
"Beirut? Well, you better pack your tin hat and bullet proof vest and leave the heels at home," she continued.
"It just goes to show, that you don't have a clue," I enlightened her, "because Beirut is a party town, not a war zone."
"Says who?"
"Says my friend Simone. She is one of the chicest ladies in Beirut and she has promised to show me that the preconceived ideas the rest of the world still has about Beirut and Lebanon are outdated. Naturally, I have to go and see for myself."
"Naturally," Wendy grumbled. "Well, I'm not going to bail you out when you are abducted."
I arrived at Beirut airport in the middle of the night and was surprised by how friendly the immigration people were at that hour.
I was greeted with a warm welcome and a bright smile, my passport was stamped in two minutes flat, and I was on my way to the apartment I had rented for two months on Beirut's famous Hamra Street.
You may also like: Minding Your Muslim Manners
Despite my bravado as a new Middle East expat, I did look out for signs of war destruction as the taxi driver made his way in a rather reckless fashion, and saw one brightly lit new high-rise after the other, designer shops and luxury hotels as we whizzed along the waterfront.
Settled in my cozy apartment I got my first education from Simone the next morning. "Beirut ladies are health and fashion-conscious," she said. "We exercise and look after ourselves. Put on your running shoes, we go for a jog along the Corniche."
Off we went, and I saw for myself a huge crowd of men and women, all turned out in designer sports gear, huffing and puffing along the wonderful Corniche following the shore of the Mediterranean. We stopped to look at Pigeon Rock, one of the most famous landmarks of Beirut. A rock formation often compared to Capri and even more stunning to look at when the sun sinks into the sea.
Construction of new buildings is going on everywhere and the new apartment houses, cafes, and hotels are very elegant. Our conversation of course turned to the war (2006 Lebanon War), and the aftermath. Simone explained the Lebanese spirit to me: "They destroy our country? So what, we dust ourselves off and start all over again."
I have found this spirit of optimism many times during my stay, together with incomparable hospitality and joie de vivre.
True: bombed outbuildings are still to be found and some of the palm trees along the Corniche are marred by bullet holes, the army is very present and on trips further into the country particularly towards the border with Israel you are stopped by many roadblocks, but never have I felt threatened or unsafe.
You may also like: Jaipur, India: A City Pretty In Pink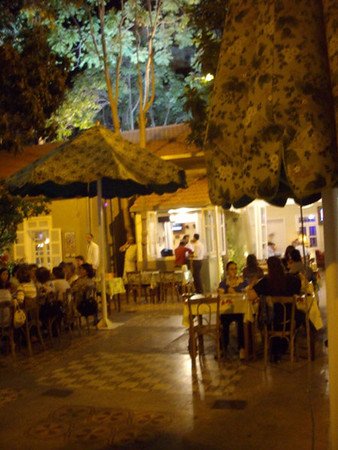 Simone's next important lesson? Beirutis love to spend a lot of their spare time in cafes and restaurants.
Going out, meeting friends or playing backgammon is a way of life. Therefore our next stop that evening was at Al Falamanki, one of the most popular and traditional restaurants frequented by the Beirut in-crowd.
Located in Ashrafieh, a fashionable district of downtown Beirut, the restaurant has a unique atmosphere with a beautiful terrace and garden where you can spend hours, chatting with your friends, enjoying fabulous Arabic cuisine, smoking a sheisha and playing cards or backgammon.
It's fun to read about the history of the place on their menu. The father of the current owner became through a chain of circumstances the bosom buddy of many Hollywood stars and other famous people and the walls are covered with pictures and souvenirs.
Most of the famous historical sites like Byblos, Saida and Baalbeck are outside of Beirut, but the city has her fair share of ancient ruins and museums too.
To my delight and thanks to Simone, I discovered the Robert Mouawad Private Museum. It's located in a palace built in 1911 by Henri Pharaon, a distinguished Lebanese politician, collector, businessman, and traveler. The palace was not meant as a museum but as his private residence where he placed his collection of oriental and occidental art, including 14th century carved, wooden panels from Syria forming the doors and ceilings.
You may also like: Awesome Things To Do In Jakarta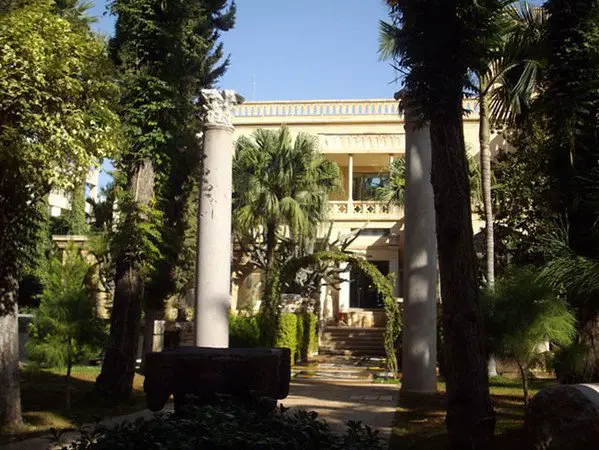 After his death the palace was acquired by Robert Mouawad, a member of the world-famous jewelers to house his own collection of jewelry and fine art and to continue the tradition of Mr. Pharaon but now made accessible to the public.
The result is a reflection of eclectic, personal taste in invaluable works of art displayed in the beautifully restored rooms and gardens. Mouawad's jewelry collection contains a curiosity worth looking at: the world's most expensive bikini, made of diamonds and rubies. Each year the firm of Mouawad designs and makes a bikini which is the centerpiece of the Victoria's Secret Fashion Show.
You may also like: Best Things To Do In Borneo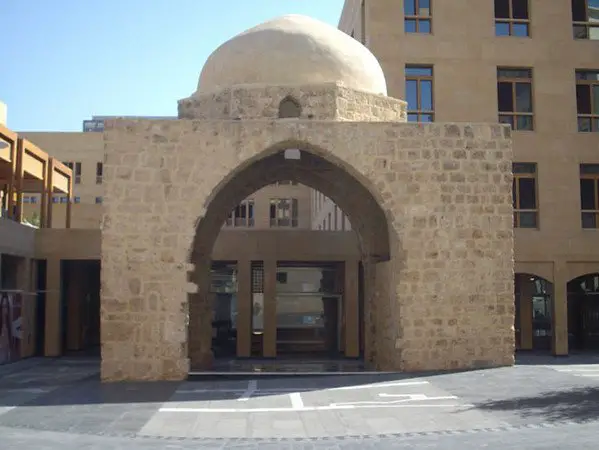 Another inevitable stop are the Beirut Soukhs. The original soukhs were destroyed during the civil war, and only an archway remains, which is integrated into the new complex. Tree shaded cafes alternate with an incredible variety of national and international designer outlets, all in a pedestrian zone which invites endless window shopping. Or – bank balance allowing – shopping.
It's just as well that the soukhs are a pedestrian zone, because traffic in Beirut is horrendous at all hours. Don't attempt to drive yourself, because the #1 rule is that there are no rules.  Crossing the street means taking your life into your hands every time.
Fortunately becoming a true Beiruti is by no means as dangerous as crossing one of its streets.
After a while, as in with many things having to do with traveling in unfamiliar territory, you get used to any local challenges. You just have to remember to step out confidently and never to hesitate once you have started to cross over.
And no matter what your friends may say, remember to bring the heels.
*All photos by Inka Piegsa-Quischotte ©, except photo of Beirut skyline from Flickr by Luciana Luciana
Pin for Later