Sipping that most famous Portuguese wine, Porto, in the city of its origin
After all, Portuguese wine is port.
Portugal's Second City: it's a title Porto wears with a great deal of disdain. Famed for Portugal's national drink and most famous export, Port wine, in Porto's own humble opinion, it far outshines Lisbon. It's a city straddling the Rio Douro, and one side, known as Vila Nova de Gaia, is dedicated to the production of port wine. There is no better way to spend an afternoon than with a tasting tour at the various port cellars of Porto.
The first thing that struck me about Porto was its stately grandeur. Sure, in places, it's crumbling and in need of a lick of paint or two, but the vast, gothic buildings and azulejo-covered churches seem to put Lisbon's romantic architecture in the shade. The buildings themselves seem to repeat the message that every tripeiro – as the locals are called – is quick to tell you: Porto should be the capital. For many periods of history, it practically was, It still remains the country's great cultural city.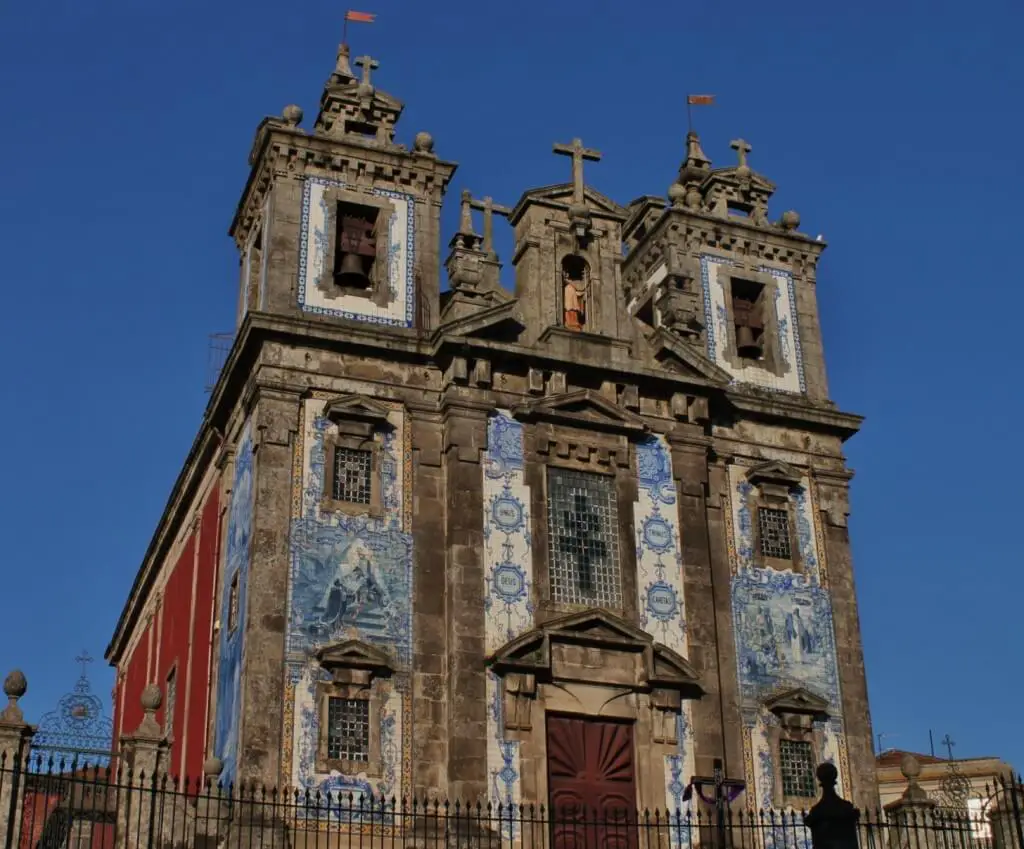 In no small part, Porto's great prosperity, slightly faded now, came from its fantastically successful trade in port wine – and cork; after all, you have to plug all those bottles with something. You still won't find a screw-cap in Portugal, and they'd think you a philistine for suggesting the idea. Cork education aside, it was the port I was desperate to try. My limited experiences of this fortified Portuguese wine came from family Christmases, when late in the evening, when presents were done and we were stuffed with food, my Dad would pour out small amounts of ruby-red liquid, then put the dusty bottle safely away for next year.
That port could even come in other colors was a revelation in itself.
So it was with great anticipation that I found my way across the Dom Luis I Bridge, which spans the Douro River. Houses cling to both cliff-sides, with steps zigzagging steeply down into labyrinthine passages, and when the late afternoon sun casts its golden glow, the scene is absolutely magical.
In Vila Nova de Gaia, every building along the riverfront is an adega, or wine cellar. The most famous, like Taylor's, Sandeman and Calem, advertise themselves with huge signs, while others are more modest. For the uninitiated like me, it's a case of pot luck as to which one you pick for a tour and tasting, but it's worth a wander up and down to pick up discount tickets or 'free drinks with dinner' offers from the touts outside. Don't worry – it's not in-your-face tourist trash – this is Porto after all, and everything about the experience is incredibly civilized. I ended up in Calem's cellars, simply because they had a Portuguese-language tour starting as I poked my head in, and I was doing everything to practice my Portuguese. Tours also run in English, at alternating times.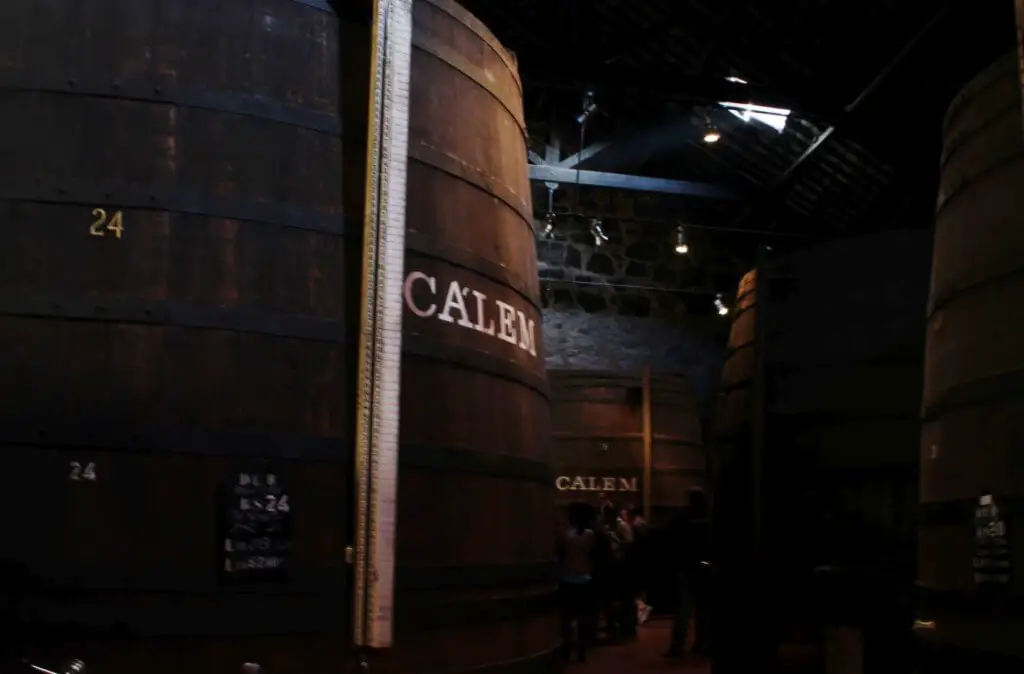 Deep within the dark cellars, we were introduced to the variety of barrels holding all that wonderful port. It's a vastly nuanced process, with fast-aging, quick-bottled varieties, which tend to be fun and fruity, whereas the slow-aging, mature ports develop a deep, oaky flavour, which only gets better with time spent in the bottle. They can range from just a few years to almost half a century old – and the prices scale up accordingly, particularly for vintage ports.
Then came the tasting. Depending on how much you spend on your ticket – which is very reasonably priced – you'll be presented with a certain number of ports to try. I had three – a white port, a ruby port and a tawny port. Developing a palate for the surprisingly distinct tastes was a rather delightful way to pass the time. I discovered that I was partial to the tawny variety – and there's a definite parallel with my tastes in whiskey. I tend to go for darker, slightly woody, mature flavours. Which of course are the expensive ones. But you have to buy a bottle really; it would be rude not to.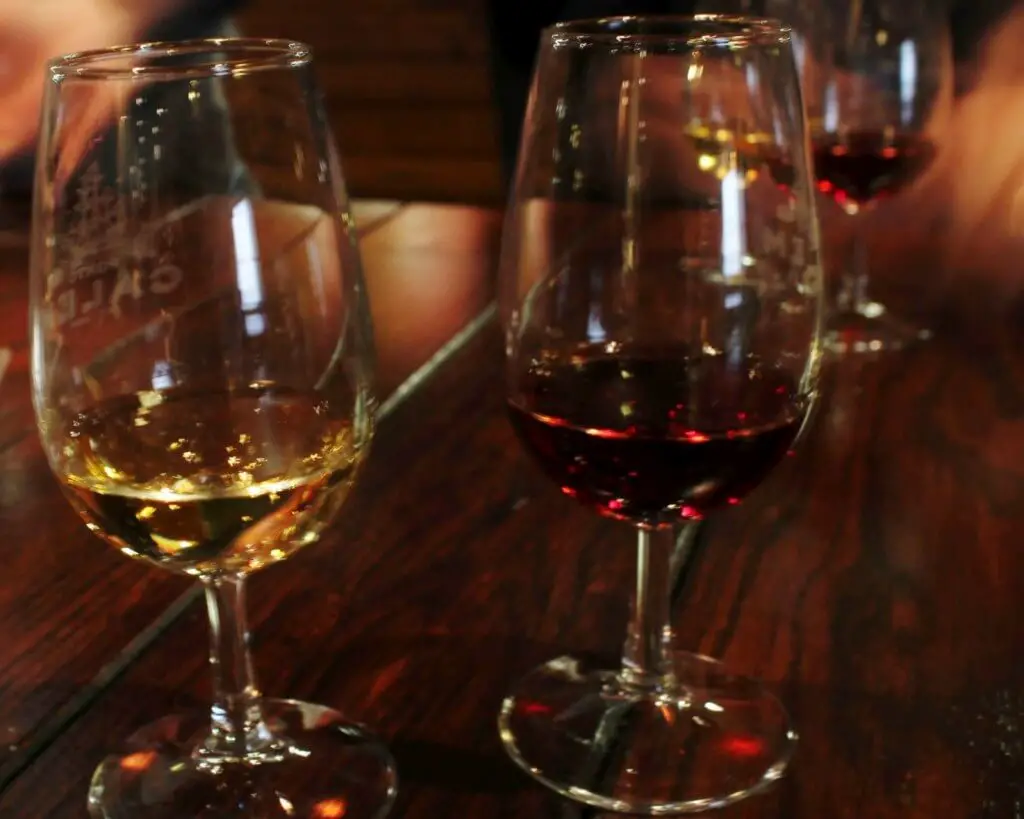 I left slightly light-headed, my bottle of 10-year-old tawny clutched close to my chest. Old, wooden boats, packed with port barrels bobbed gently on the river. The sun hung low in the sky, and on both banks, people were mingling, ready for an evening of food, drink and joviality.
After riding the cable car back to the bridge – climbing steep hills after 3 rounds of port was not a particularly appealing option – I gave into temptation and slipped into a soft seat at an alfresco bar, looking back at the adegas of Vila Nova de Gaia. It seemed only fitting to order another glass of port, this time with a morsel or two to help soak up the alcohol – and I raised my glass to Porto, this city which has aged every bit as beautifully as its finest port wines.
Now if you really want to impress someone with your knowledge of port.