5 Istanbul hotels for Travel Belles to rest their heads
As a frequent visitor to Istanbul, I am often in need of a place to spend the night. Istanbul is, of course, a huge city with many districts and, although I have my favorites, I try out something new from time to time. Choices of Istanbul hotels run from luxury to middle range. I am not a backpacker, hence no hostel is included in my list.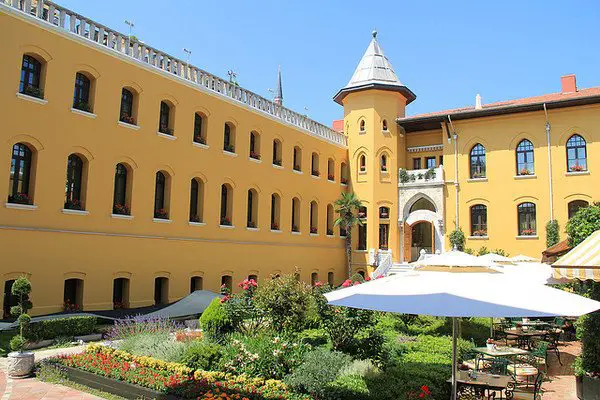 Muhlis Bey Hotel
This boutique hotel right in the middle of the historic Sultanhamed district is my most frequented. It's a converted traditional wooden Turkish townhouse with a lot of charm. A few years ago, the rooms underwent modernization, so you find all amenities within a historic frame.
The location of the Muhlis Bey is unbeatable, as you are within walking distance of all Istanbul's major sites: Hagia Sofia, Blue Mosque, Grand Bazaar, Divan Yoglu caddesi, Topkapi Palace Museum and more. A few minutes' walks take you to the Sutlanhamed tram stop, which runs over the Galata Bridge with stops at Eminönü piers, Spice Bazaar and much more.
The rooms are quite small but the beds are comfortable, the bathrooms have a good shower, working hairdryer and complimentary basket.
Best is the breakfast buffet on the rooftop where you can practically touch the minarets of the Blue Mosque. 
Free wifi is available and in the basement, you'll find the most amazing shop for antiquities, ceramics and ottoman clothing.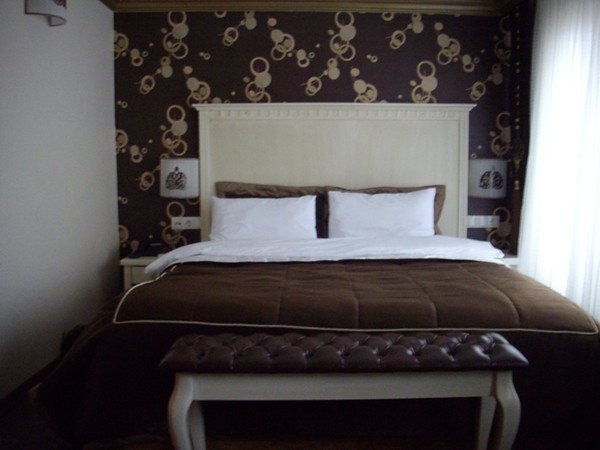 Four Seasons Sultanahmed
Right across from the Muhlis Bey is a much more upmarket hotel: The Four Seasons Sultanahmed. As far as location is concerned, the hotel has the same advantages as the Muhlis Bey. I love the Four Seasons because of its history; it used to be a prison for political prisoners. What a change the building has undergone!
The rooms have all the luxuries you can expect from a five-star hotel. You can sit in the lovely courtyard to have a coffee, or eat in the fabulous restaurant. Every so often, the Four Seasons offers wine tastings in the evenings which are very popular with the locals.
Pera Palace Hotel
Want to feel like Agatha Christie, Greta Garbo or Isadora Duncan? Then spend the night in the glamorous atmosphere of the Pera Palace Hotel. Overlooking the Golden Horn and located in Pera's Tepebasi district, the emblematic hotel underwent four years of restoration and refurbishment and re-opened its doors to renewed splendor in September 2010.
Breathe the spirit of the Orient Express for whose sophisticated passengers the hotel was first built.
Orient Bar, patisserie and restaurant invite to rest, but my personal favorite, apart from the rooms, is the Talise Spa. It features a pool, gym, steam bath, and Jacuzzi along with beauty treatments with products specially made for the Pera Palace.
You are within walking distance of Taksim and Istiklal Caddesi, near a Metro stop which will take you anywhere and, for art lovers like myself, just opposite the Pera Museum of Fine Art.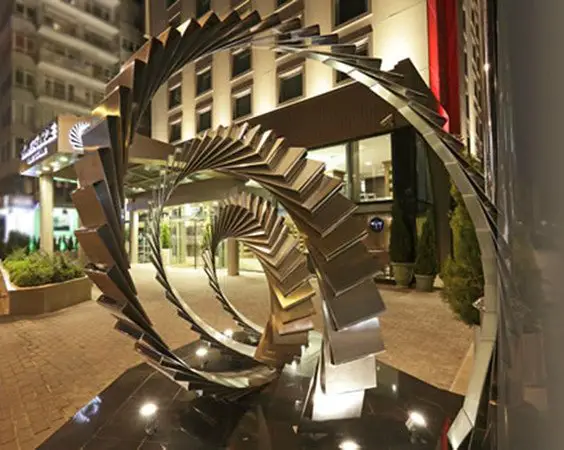 Avantgarde Hotel
If you prefer sleek minimalism to old-world glamour, Persian carpets, chandeliers, velvet and damask, then the Avantgarde Hotel will be more to your taste. It's located in Levent, one of Istanbul's business districts, which means you'll find skyscrapers and shopping malls.
Having said that, Istanbul's excellent metro system takes you everywhere else in a matter of minutes. No sea views here, but the usual comforts and spa in a very modern environment.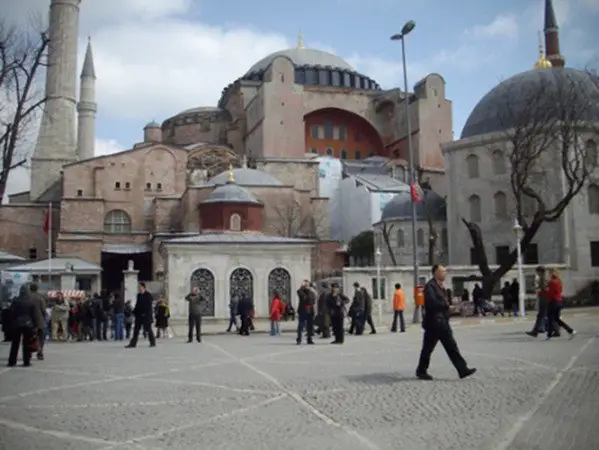 Kadikoy Zumrut Hotel
I have to say that I haven't been to this hotel, but I'm including it for two reasons: 1. its location in Kadikoy on the Asian side of Istanbul; and 2. it's a two-star hotel, which means it's a less expensive option than the others.
Kadikoy is easily reached by Bosporus ferry departing from Eminönü piers. If you want to be out of the tourist hustle and bustle of Taksim or Sultanahmed, Kadikoy is the Istanbul hotel where you will want to stay.
According to the website, this hotel is only 200 meters from the ferry terminal, modern, with all amenities, private bathrooms and a breakfast buffet.
Are you visiting Turkey? You may be interested in hearing from Inka about hotels in Bodrum.
Heading to Istanbul, you might like this video about solo travel & safety in Turkey
*Photo of the Four Seasons by and property of uggboy. Other images by and property of the author, used with permission.
Pin for Later