Delhi is not for the faint-hearted.
Delhi is a magnificent blend of wondrous history as well as a complex labyrinth of connecting towns, unspoken rules and as a vibrant reflection of the broader country, a city that converges into a steamy and eclectic melting pot of ambition, celebration and creation.
It really helps if you know someone who can take you around and help you navigate the chaos because without a guide to show you Delhi, she'll never truly show herself to you.
If you are heading to India and want to get a good idea of what's where and how to get around, we recommend the Lonely Planet guide which you can find [easyazon_link keywords="lonely planet india" locale="US" tag="tbelles-20″]here[/easyazon_link].
Here's our guide on the best ways to take in and explore India's capital.
1. Get your culture on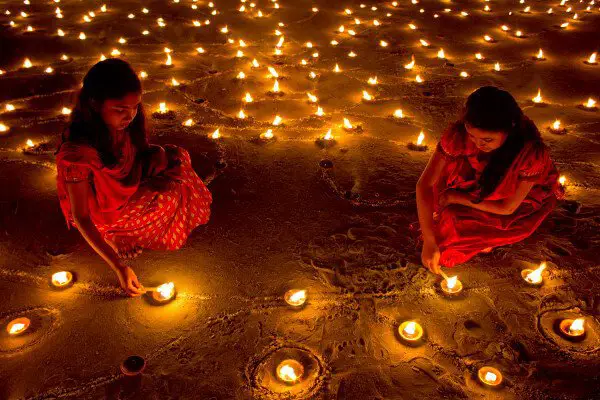 Most people who go to India yearn to experience just a taste of India's deep rooted culture; the music, the dance, the larger than life God statues, the ancient spice markets, the saris…it's a beautiful and harmonious kaleidoscope of culture.
Before you go, check if there are any religious festivals being celebrated. If you're going in October, which by the way has almost perfect weather, then celebrating Dusera and Diwali are great ways to see the city dazzle.
You'll also find lots of markets leading up to the festive season like the Diwali market at The Blind School on Lodhi Road in Delhi.
A day trip to Akshardam Hindu Temple will give you a wonderful insight into the diversity, mythology and spirituality of Indian life. It's sprawling layout of temples, wall reliefs, carved statues and waterways and is an easy way to pass your time.
Even if you're just in Delhi for a couple of days Kingdom of Dreams highlights the food of each of India's states and their nightly performance of Zangoora is larger than life Bollywood!
You may also like: Awesome Things To Do In Jakarta
2. Street life Old Delhi style
Essentially a number of connecting markets, Old Delhi gives you an insight into the fascinating ancient eastern bazaars.
You'll have to take a rickshaw to Chandni Chawk, an industrious and thriving community where you can sample street food, see majestic old shrines, the Jama Masjid mosque, watch craftsmen weave their magic and soak up the smells, sights and sounds of a market that's hardly changed in 400 years and is still the symbolic heart of Delhi.
We did a walking tour of Old Delhi in December, when the rising morning fog unveiled a frenetic streetscape of bustling urban activity.
We'd recommend Delhi by Foot as they offer customised walking, food and photographic tours.
You may also like: Jaipur, India: A City That's Pretty In Pink
3. Take a walk through British India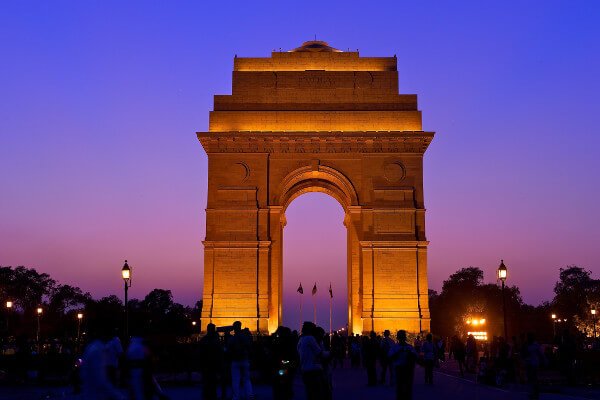 Admittedly, it's a long walk. But the connecting road to India Gate (opened in 1931) and Rashtrapati Bhavan, the President's residence, is a wonderful way to experience Lutyen's Delhi, named after Edwin Lutyen who was the architect behind much of the design of New Delhi in the 1920s and 1930s.
You can also book to take a tour of Rashtrapati Bhavan's interior and see all the splendor and ceremony of India's years under British rule. It's recent, it's relevant and as another chapter in India's story, it is well worth experiencing this side of her history.
4. Journey through India's Royal Mughal past
Signs of India's Royal Mughal heritage are everywhere.
Aurangzeb Road, for example, as well as other streets so named after Mughal rulers are sprinkled everywhere across the sprawling city.
Monuments, mosques and mausoleums reflecting the empires' grand influence can be seen as cornerstones of the past. Here's a few on our must see list: Jama Masjid Mosque in Old Delhi, Qutab Minar in Mehrauli, Humayan's Tomb in Nizamuddin, Lodhi Gardens and of course The Red Fort.
As an absolutely off-the-beaten-track heritage walk, Tughlakabad Fort is now the rambling remains of Delhi's third city and covers 6 km of 14th century underground market bazaars, watch towers, the palace drawing room and public execution site.
Visiting each of these sites you'll need a good few hours and even if you don't have time to see them all, any one you choose will give you a sense of the vitality, authority and grandeur of the empire.
Our pick? Humayun's Tomb or Lodhi Gardens, both set in beautiful green surroundings and the Lodhi Garden restaurant is a very chilled way to wile away the afternoon after a morning exploring.
You may also like: Udaipur, India: Venice Of The East
5. Attend a wedding
Ok, here's where we break up the list a little and add some fantasy. Of course it may not be possible, but if you do know someone who knows someone getting engaged or married, it may very well be the most grandiose and flamboyant party you've ever attended.
There is simply nothing like an Indian wedding.
One weekend I attended an engagement celebration that in any other country would have been equivalent to a Golden Globe event complete with red carpet arrivals.
In a marquee of turquoise and sunshine yellow, we enjoyed the performance of a Sufi ensemble, the elaborate meet and greet and participated in traditional ceremonies.
A quick change of clothes (for the guests as well as the bridal party) and an evening in one of the best Delhi ballrooms with more sparkle and bling than a girl could dream for. Simply fabulous!
6. Find your inner peace at the Lotus Temple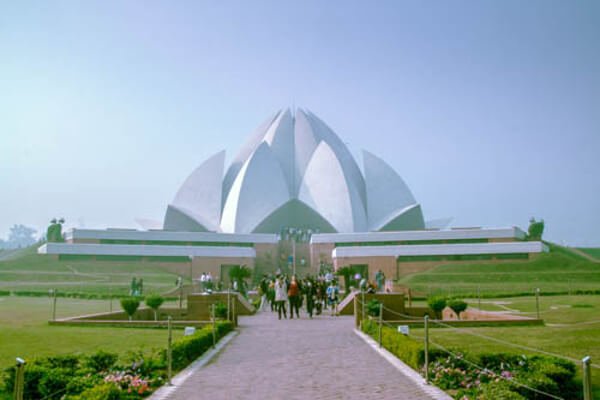 One of my favourite sights in Delhi are the little roughly built temples painted in saffron orange, mint green or bright yellow that seem to pop out from the side of the road.
With room only for one, offerings are made while the joss sticks are burning and gold tinsel hangs from the doorway blowing in the rush of traffic passing by. They show that God is everywhere.
Of course, there are temples all across the city and if you're happy to walk the streets then visiting the Hare Krishna Temple and Kalkaji Mandir Hindu Temple will give you some insight.
As a tourist destination, the Bahai House of Worship – or Lotus Temple – is a wonderful attraction in the heart of Delhi.
Like all Bahai temples, it's open to visitors of all faiths and religions and because of it's unique design in the shape of a lotus flower it's beautiful both inside and out.
7. Shop!

This might surprise you as an entry on our list, but shopping in Delhi is quite extravagant.
There's the many off-beat street markets in Delhi, but there are also some incredible collective market hubs too. Places you can go if you just want fabric (Nehru Place) or crockery (Lajput Nagar) or markets like Hauz Khas and Santushti that offer an eclectic mix of home wares, fashion, silver jewelry and quaint cafes (both favourites for westerners).
There are also fabulous malls that you just can't miss like City Select, DLF Promenade and Emporio that are often absolute surprises to tourists.
Even if you have just a few days in Delhi, a quick trip to the famous Kahn Market will give you the best of everything Delhi has to offer. Just be aware that different markets are closed on different days.
8. Sadhus, Gods and Gurus
Many people visit India for just this reason; to find a little of the divine in the everyday.
In Delhi, you don't have to look too far: Hindu temples, Gurudwaras, Mosques, Churches and Ashrams all await genuine seekers.
And if searching for spirituality isn't on your holiday list, Delhi will still show you the religious and spiritual diversity that characterises the city by the presence of ash-smeared Sadhus walking down the street or devotees openly celebrating and practicing their faith.
This link will give you a peek into 10 of the most accessible, interesting and culturally profound religious sites in Delhi.
9. Food, glorious food!
I joked when my folks came to visit me one year that they were doing a food tour of Delhi. It's possible.
While India is known for amazing local street food, every kind of cuisine is available and it's all delicious. You'd have to be pretty unlucky to get 'Delhi belly' these days because you're spoilt for choice with continental inspired restaurants in hotels, cute and quirky cafes, tea-rooms, fine dining and road-side dhaba's (by far, these are the best).
Our picks? Olive, Spice Route, Cyber Hub, Cafe 88, Town Hall and Bikanirwalla for great local street food served in simple restaurant style.
You may also like: Exploring Night Market Food In Taiwan
10. High tea at the Imperial Hotel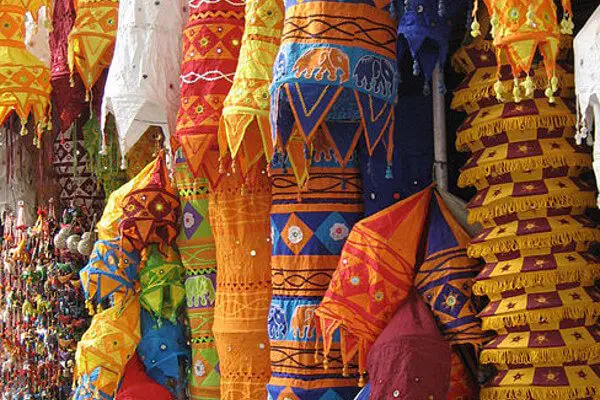 We like to think of ourselves as the adventurous, off-the-beaten-track touristy types during the day. By late afternoon we're always ready for a little pampering and Delhi's ability to brush off the dust and spoil you with her imperial treats is one of her many charms.
We've seen the look of awe and daze as exhausted, sweaty tourists step through the doors of the Imperial Hotel in Janpath; their senses are filled with the fragrant oils, the small yet opulent foyer and the royal welcome of the 6ft tall doormen attired in Rajput ceremony.
Apart from a breathtaking lobby, hung on the walls of the hotel corridors are original sketches and photographs of the royal palaces and scenes of political and royal life of the British era.
Any one of Delhi's stunning hotels knows how to put on a perfect high tea but a personal favourite has to be the Imperial Hotel; it goes with the theme.
We love Delhi. Locals sometimes wonder why, but for us a city, like a relationship, is all about how it makes you feel. We love the heritage walks and exploring her past; we love that there are always people around and that the city buzzes with things to do; we love the street vendors pushing their carts of plump red pomegranates alongside the dusty lines of traffic; we love the faces of the people who wear their many generations of family in their eyes. I
t's not an easy city to get around, but with an adventurous spirit and some local knowledge, it's simply magic.