Madrid is a city that has it all: Delicious food, beautiful architecture, and incredible nightlife- it is a destination that should be on every traveling Belle's bucket list.
Here are the top 5 things that you must see while you are in the Spanish Capital for a short break.
Templo de Debod
Templo de Debod is truly one of Madrid's most magical attractions. As the sun begins to set, tourist and locals come together in Parque Oeste, where the Templo de Debod monument is situated. Templo de Debod is known around Madrid as the best place to watch the Spanish sunset. You will have impeccable views of the Royal Palace and the city skyline. The image of the sun setting behind the palace is breathtaking.
Be sure to make a night out of it. Many locals bring food and have a picnic dinner with friends and family. You will hear Spaniards singing, playing guitar, and laughing as the sun sets over the horizon. You will feel like one of the locals at this festivity.
Obviously, the sun sets at various times throughout the year. Check the weather app for the time the sun will set. You won't want to miss the view.
After the sun is completely set, Templo de Debod becomes illuminated against the darkness. No words but magic can describe this beautiful setting.
Metro Stop: Ventura Rodriguez (Line 3, yellow line)
Plaza Mayor
Plaza Mayor is one of the oldest, most cultural areas in Madrid. The square is one of the main hubs in the city, where you can find street performers, tapas bars, and venders. Hundreds of years ago, Plaza Mayor was a huge market place where people could buy and exchange goods and services.
It is now one of Madrid's most popular tourist attractions, and for good reason.
Although it may be tempting to eat at one of the many restaurants in Plaza Mayor, skip it. Food here is way overpriced, and you can find better restaurants just a block away.
Occasionally, a stage will be set up in the center of the plaza, and concerts will be held.
Metro stop: Sol (Line 1, light blue, Line 2, red, and line 3, yellow).
Gran Via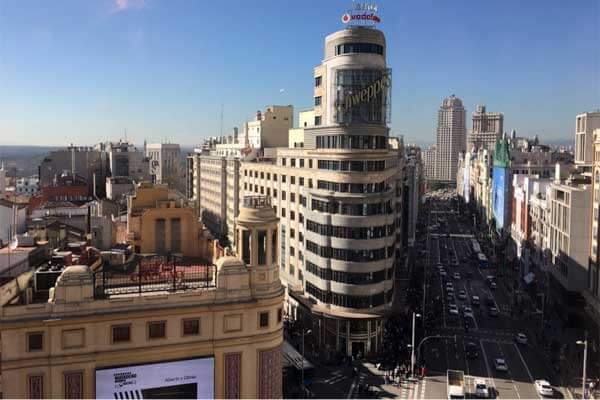 Gran Via is Madrid's shopping hotspot that is paradise for all shopaholic travelers. From budget-friendly to high end stores, Gran Via is a shopping district that caters to everyone.
Be sure to check out Primark, which is 5 stories high and filled with thousands of CHEAP products (5-dollar jeans say whaa?). You can buy pretty much anything here, from clothing, beauty products, and home goods. You can seriously spend hours in this city store, so be sure to limit your shopping time so you can spend more money time at other stores.
Metro Stop: Gran Via (Line 1, light blue)
Museum Hopping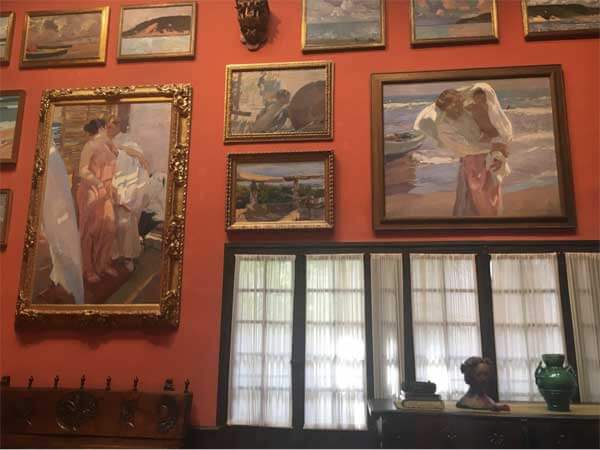 Madrid is notorious for its abundance of fantastic art museums. The most famous are the Reina Sofia Museum of Modern Art and El Prado. Here you can see some of the most famous paintings of all time, such as Picasso's "Guernica" and Velazquez's "Las Meninas".
Many of Madrid's tourism boards offer discount-packages with access to several of Madrid's best museums. Take advantage of this if you are a museum-buff.
One of Madrid's most underrated art museums is the Sorolla Museum. This museum was once the Spanish Impressionist artist, Joaquin Sorolla's home. It is now where all his paintings are on display. The museum is not large, but it is filled with beautiful paintings, original décor, and even Sorolla's old paintbrushes.
Metro Stop: Iglesia (Line one, light blue) or Gregorio Maranon (Line 7, orange, and Line 10, dark blue).
Retiro Park
Retiro is a huge, yet quaint, park located by the Prado museum in Madrid. Take a break from the hustle and bustle of the city and enjoy a peaceful nature walk through Madrid's most famous park. Retiro is filled with beautiful fountains, statues, gardens, and shrubbery. There are also a few food vendors scattered throughout the park, where you can order anything from churros to paella. You will find many street performers and artists here, especially on the weekends.
Located in Retiro park is the Crystal Palace and a beautiful pond. The palace is an exhibit of the Prado, and occasionally hosts art galleries. You can also rent a row boat, and enjoy a half-hour on the pond, which is overlooked by a magnificent sculpture piece.
Metro Stop: Retiro (Line 2, red)
Royal Palace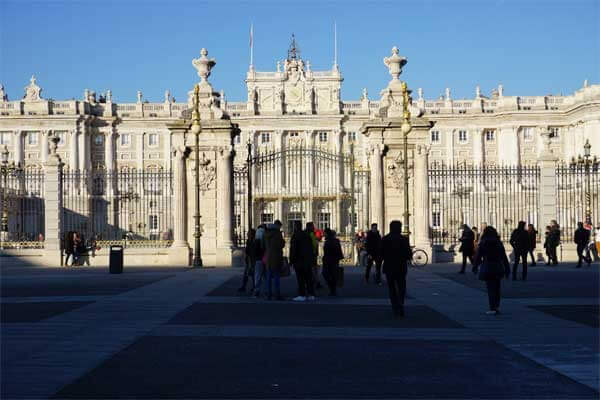 The one thing you HAVE to see in Madrid is by far the Royal Palace. Make sure to see the inside of the palace, as it is full of art and fantastic decorations. You will truly feel as if you were taking a step back in times as you stroll through the halls of this giant palace.
Also, be sure to visit the royal gardens that are located right outside of the palace.
Metro Stop: Opera (Line 2, red line, and Line 5, green line)
Madrid is a city that is full of life and is a must-visit item on your travel bucket list. Be sure to check out these incredible sites the next time you are in the beautiful Spanish capital. It will be the absolute trip of a life time.