Visiting the Gold Coast
I'd heard much of Australian beaches before my arrival in Brisbane this January, but nothing prepared me for the sheer grandeur of them.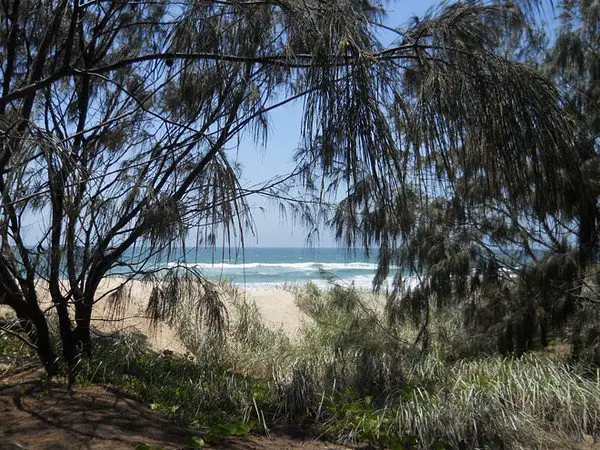 My Aussie friend had given me the choice of which beach to visit on our trek to the coast and I happily scoured the internet for my two requirements: beautiful and secluded. My friend doubted I'd find such a place on the Gold Coast, but my efforts paid off.
I found one.
Standing atop the sand dunes of Main Beach I shook my head in wonder at the broad expanse of dazzling white sand stretching as far as my eyes could see. Turquoise waves crested and crashed onto the beach and gulls teetered along the sand looking for tasty morsels to be tossed their way.
Large crowds were gathered at the expanse of sand in front of the entrance to Main Beach, but just a hundred yards to the right was an empty stretch perfect for solitary oysters of the world like me.
We staked our claim with beach towels, slathered on sunscreen and stretched out in our suits to soak in every ray of sunlight possible.
Bliss.
I closed my eyes and smiled, lulled into a delicious stupor by the crash of waves, shush of wind in the trees, and the occasional shriek of a gull.
Every once in a while I'd open one eye to gaze at the beauty around me, just to remind myself that I was not in a tanning bed at home listening to a soundtrack of ocean sounds. Nope, this was the real deal: the Gold Coast in all her sunny splendor.
After roasting my limbs sufficiently, I roused myself from my snoozing and went for a dip. The water felt glorious, not quite warm but wondrously refreshing. I dunked and swam and bobbed along the waves,  sputtering and coughing when the occasional one caught me unawares. I floated in the shallows, watching with awe the skills of the surfers riding massive waves that dissolved into bubbles when they reached the sand. I felt like a little girl again and loved every minute of it.
Back and forth I went between towel and surf, toasting one minute, cooling the next, wanting to pinch myself to make sure I was really in Australia.
All too soon it was time to shake out our sandy towels, cover up our sunburned selves, and find something scrumptious to eat.
It was a glorious day at the beach.
More information about the Best Beaches in Australia from Krista's home turf in Southern Queensland
* All photos by Krista Bjorn ©, all rights reserved
Pin for Later