I knew nothing of why one would visit Montenegro when I crossed the border driving from Dubrovnik, Croatia, to Budva; nothing of its history, culture or landscape, no clue about its food, people or politics. All I knew was that I loved it.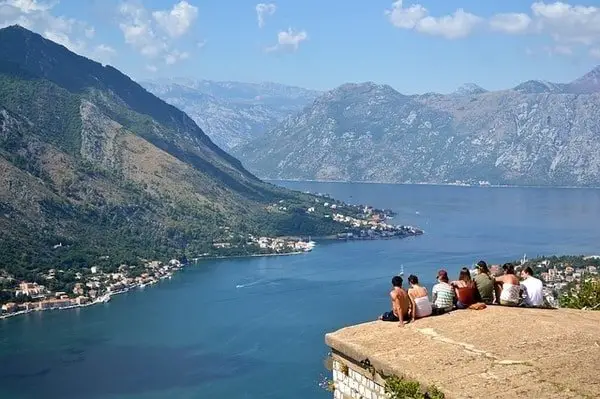 During much of my visit to Montenegro, I was glued to the passenger window as we drove along the rugged coastline, past villages of white-washed buildings and red-tiled roofs, close to towering hills dotted with scrub brush and stately cypress. We took a cheery red and white ferry across the bay, admiring the vacation homes tucked along the shore, imagining children playing in the walled back yards, their parents lounging in the sun. We arrived in Budva – Stari Grad –  as the noonday sun was scorching the cobbled streets and stone walls of the old city. The winding streets and alleys of Budva are a true delight. Brightly colored walls, fluttering curtains and overflowing flower boxes bring warmth and charm to the solid stone edifices.
There are many fetching shops, restaurants, and wonderful old churches to explore, but my favorite place was the Budva Municipal Museum. For a few dollars you can climb up on the walls of the old city and see ancient fortifications, gaze out to sea, and catch a few deliciously cool breezes. Inside the museum is a magnificent library lined with shelf upon shelf of history books and furnished with marvelous tufted, red leather couches that simply beg to be lounged in. I would have happily stayed there for hours, reading up on the history of this amazing little country.
Montenegro, like its Balkan neighbors Croatia, Bosnia, and Serbia, experienced invasion,  occupation, and meddling by the Ottomans. They were a plucky people though, fighting determinedly against their oppressors, and for 500 years they were the only country to defeat the Turks. They also bucked against their Italian and German occupiers in World War II, and supported the partisans throughout, earning the respect of Tito who granted them republic status in the postwar Yugoslav federation. With its beautiful location, with mountains meeting the Adriatic, Montenegro was well-known as a tourist destination in the 80s. The country's tourism industry was crippled for many years following the Yugoslav War, and in recent years has been slowly reestablishing itself as a favorite destination. Montenegro is now fully independent for the first time since 1916, and became the 192nd member of the United Nations on June 28, 2006.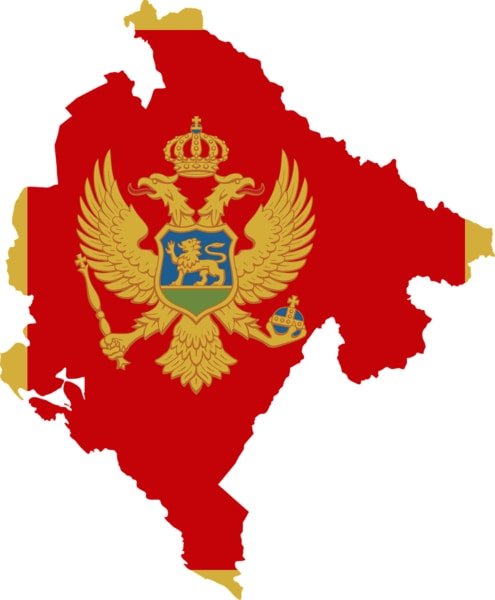 All too soon it was time to leave that gorgeous library and find something to eat. A passing Montenegrin led us through a rather bewitching little door out to the beach where we sat under a massive tent and devoured platters of fresh seafood. Bliss. My time in Budva was short but precious, and I can't wait to visit Montenegro again.
MONTENEGRO Adriatic sea travel video
Header Photo by comrade_petruha
Pin For Later