Harbor Island is a bit of a secret. At least it was one that was kept from this South Carolina resident, as I didn't know about it until a month ago.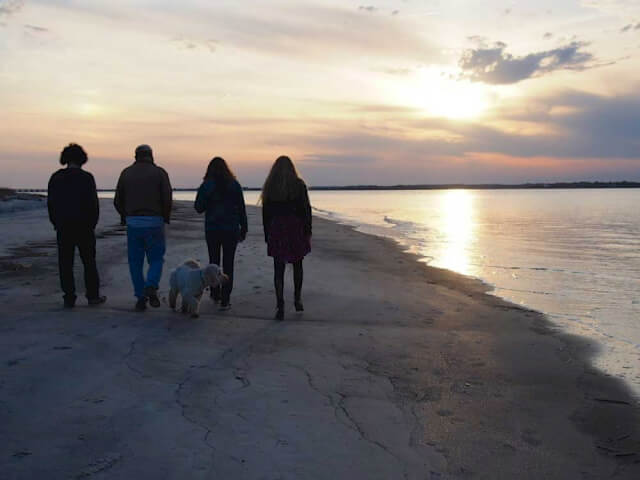 But first a word about South Carolina's beaches: One person's favorite can be another person's vacation nightmare. Just ask a Myrtle Beach fan if they'd rather go to Hilton Head for a change of pace this summer or vice versa, and listen to the answer you get. Each beach has its own look, vibe, and crowd.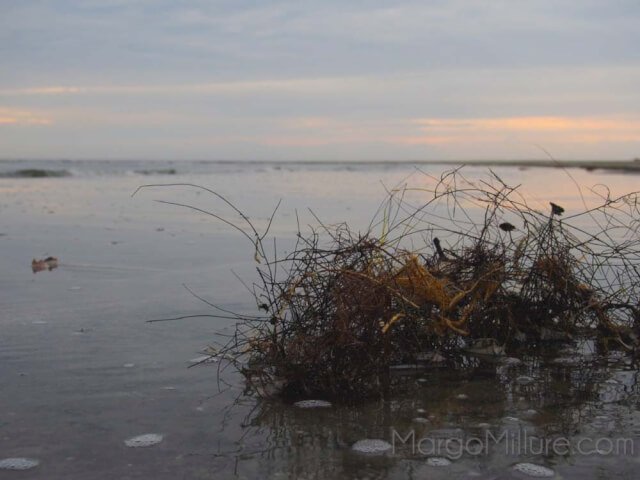 You'd think each beach would have something in common other than ocean and sand, but whether you are visiting Isle of Palms, Hilton Head, Edisto, Myrtle Beach, Seabrook Island, Pawleys Island, or Garden City  – each South Carolina beach community has its own appeal and character.
You may also like: Visit Sea View Inn Pawleys Island, SC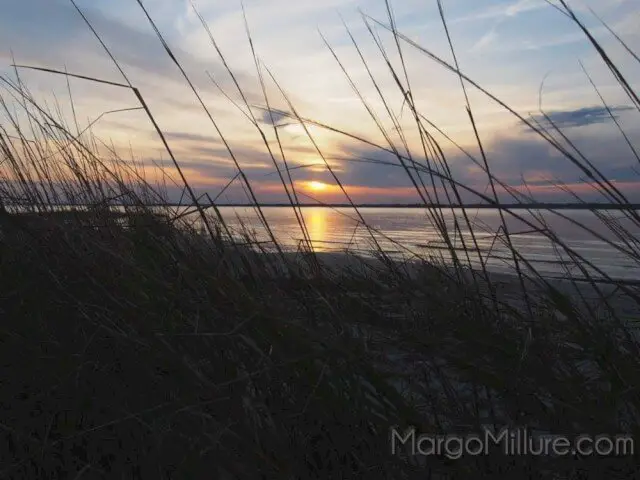 I'm spending this week on Harbor Island, a barrier island near Beaufort, SC. Our house is in a section called Ocean Marsh that is forested with loblolly pines, live oaks, and palmetto trees.
It overlooks a wide expanse of salt marsh and beyond towards the Atlantic ocean. The 1400 acre low density development is located between Beaufort and Hunting Island State Park.
You may also like: Visit Hunting Beach State Park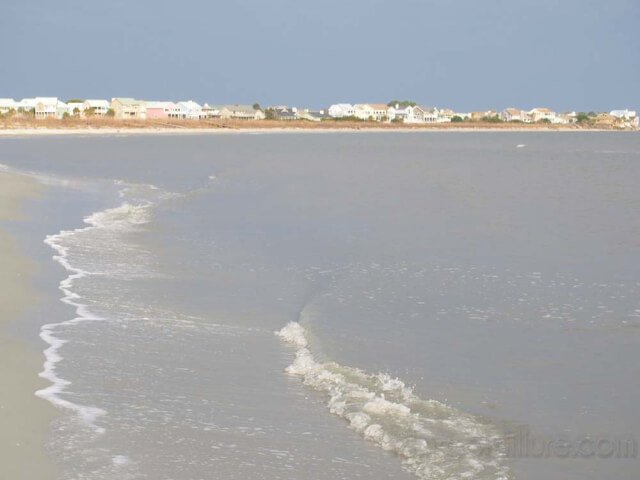 The salt marsh is teeming with life, most of which is hard to see. But you don't have to study for long before it comes to life before your eyes.
Palm fronds and marsh grass rustle distinctly in a gust of wind. Egrets, still and white, make a graceful step forward; an occasional hawk soars overhead. Tiny crabs make themselves evident at low tide, bubbling in the pluff mud. (This morning I was even awoken by a raccoon splayed on our porch screen!)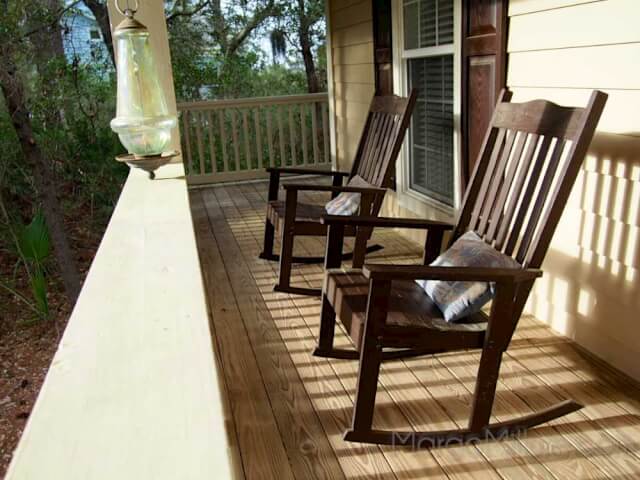 I've only been here two days, but I think I may have found my personal favorite South Carolina beach thus far. (At least for this week– I adore pretty much any beach.) Honestly, I'm smitten. Besides the charms of the 3 miles of white sandy beach and the salt marsh, here are a few reasons why:
Harbor Island isn't centered around a golf course. In fact there isn't a golf course at all.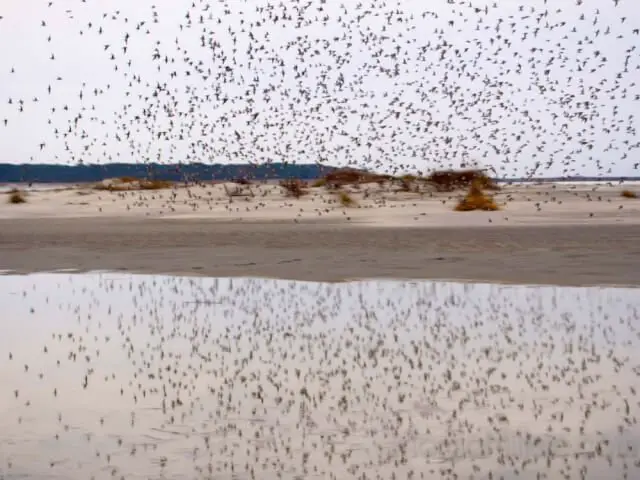 Even though it is private and gated, there is a sense that nature, not exclusivity is center stage. Everything makes it abundantly clear that humans are the visitors.
There is an absence of high rise hotels and condominiums.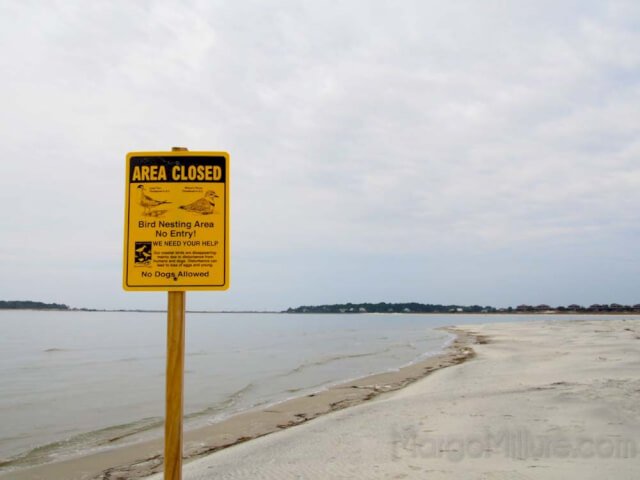 The beach houses share a similar Lowcountry style, but are not uniform too the extreme. Most are colorful with wrap around porches. There are no McMansions.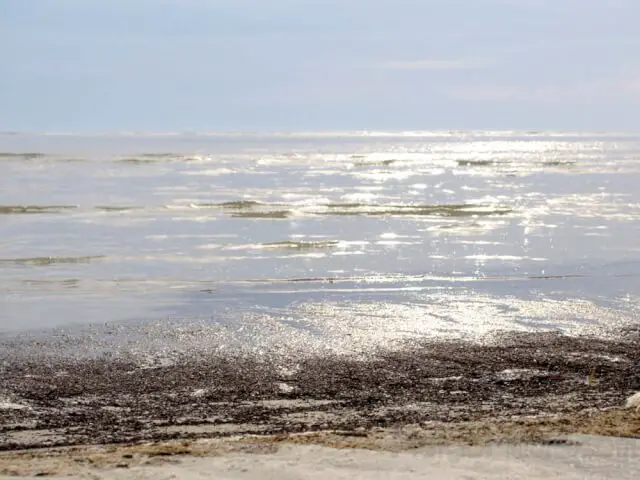 Harbor Island is defined by its tides. They rush in and out–  you can hear them and they leave behind lots of interesting patterns, shells and things in the sand.
Fewer people in general plus more environmentally aware people equals less pollution.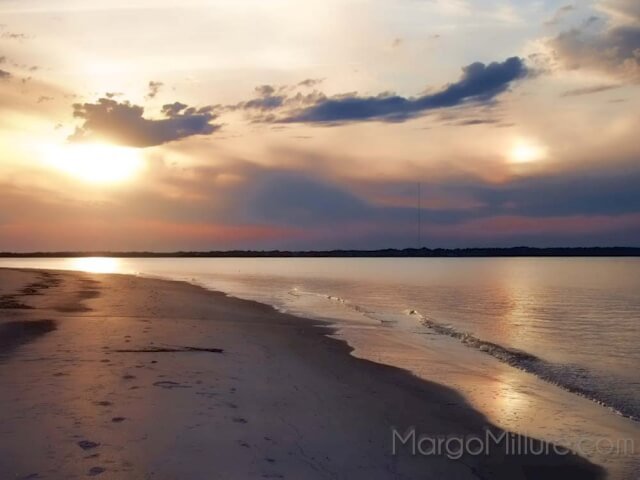 Much like neighboring Fripp and Hilton Head, even when the weather is iffy, the light and water here are always changing, highlighting or revealing something new.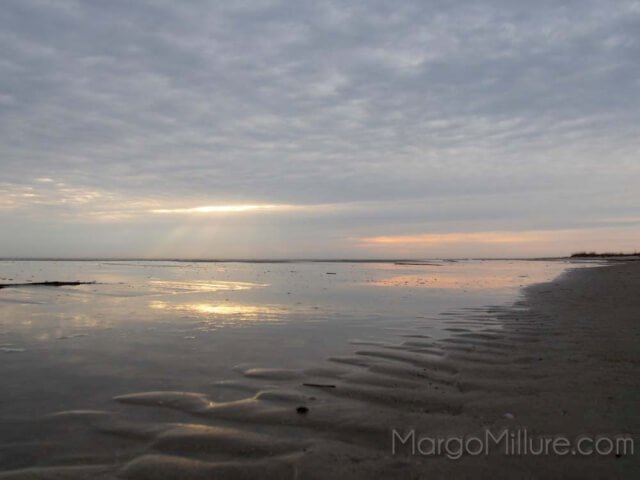 Okay. It's only March and I may be going too far with this last generalization. But there were no preppy power walkers first thing this morning and I haven't spotted one person wearing Lily Pulitzer. (When it comes to beach vacations, I'm an informal belle.)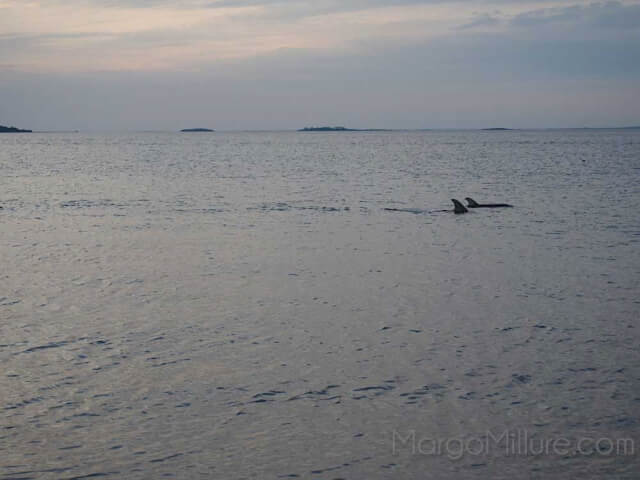 Actually except for a person or two we haven't spotted much of anybody at all.
The off-season quiet is beautiful.
You may also like: Ad-Lib Your Way To The Napa Valley