A walk around Dubrovnik's famous wall guarantees a bit of everything
The heart of Dubrovnik, a jewel of a city situated on the Dalmatian Coast of Croatia, is Old Town.
Neatly wrapped in a Medieval wall, this historic city is best viewed not by wandering the cobblestones at street level, but from above.
If you have the energy to climb to the top of a steep staircase and can handle a couple of hours in the Adriatic sun, you will be well rewarded.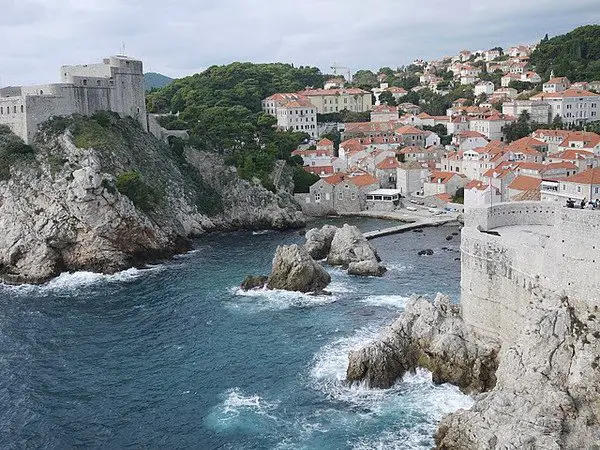 The mile-long walk follows the wall around the perimeter of Dubrovnik's historic center, an outdoor museum of churches, clock towers and fountains along a stunning stretch of the Adriatic Sea.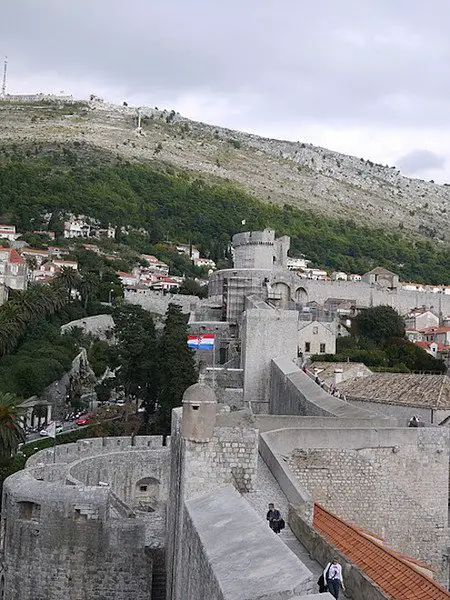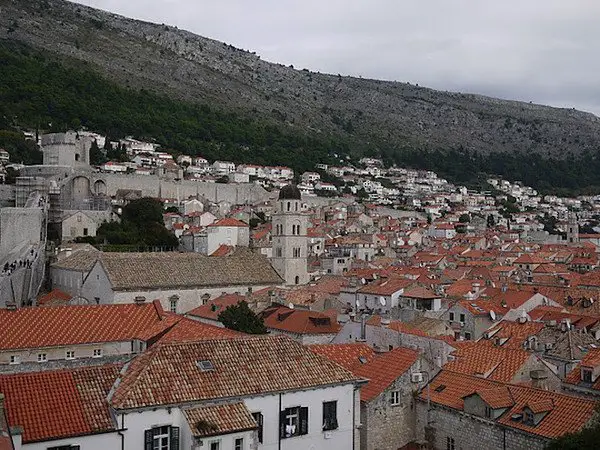 Visitors are treated to a wonderful view of the Stradun, the main pedestrian thoroughfare, noted for its wide stone walkways laid in 1468. Dominated by a 13th-century clock tower at one end and the Onofrio fountain at the other, this is where hippies and locals alike gather for ice cream and some world-class people watching.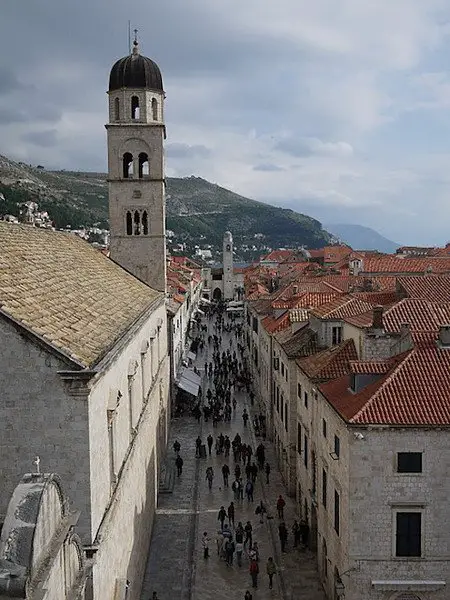 In 1991, Dubrovnik was attacked by the Yugoslav army. In an attempt to capture this heavily touristed city, the attackers lobbed shells from both ships and the hilltop behind the city known as Mount Srd. Many historic buildings were destroyed as were a huge number of the city's iconic rooftops. In the intervening years the city was rebuilt and now the damage is undetectable – the average visitor would never know that a war raged here barely twenty years ago.
Just offshore lies the island of Lokrum, for many centuries the home of a Benedictine monastery. In the 14th century, the monks were expelled from the island by a French army general and local aristocratic families. Angered by the general's orders, the monks donned their cloaks and, heads hooded, set out at midnight to row around the island three times, holding candles upside down and leaving a trail of wax in the water as a curse. If they weren't allowed to stay on their beloved island, the monks pronounced, then anyone who owned the island from then on would be damned.
Tales of suicide, murder, and bankruptcy have haunted Lokrum since.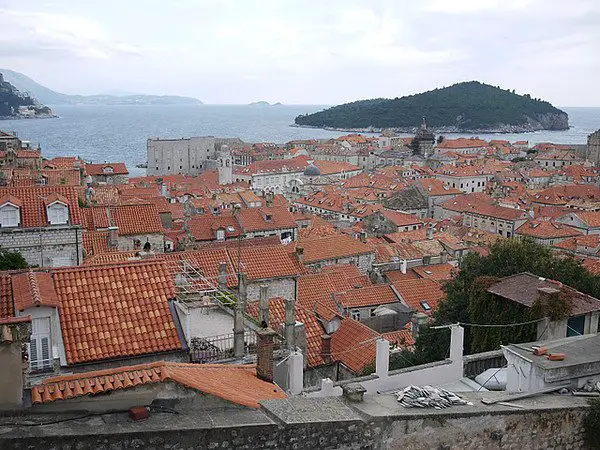 After a long walk mixed with some spooky tales, the perfect spot to rest is only steps away. Built into the exterior city wall, Cafe Buza is literally suspended over the Adriatic and rivals the best sunset-viewing spots in the world. Hidden away like a speakeasy, the bar is accessed through a small passageway. Descend down the set of narrow stairs, order an Ozujsko (the local beer, 22 kuna) and enjoy this front-row seat to watch the sun melt into the Adriatic.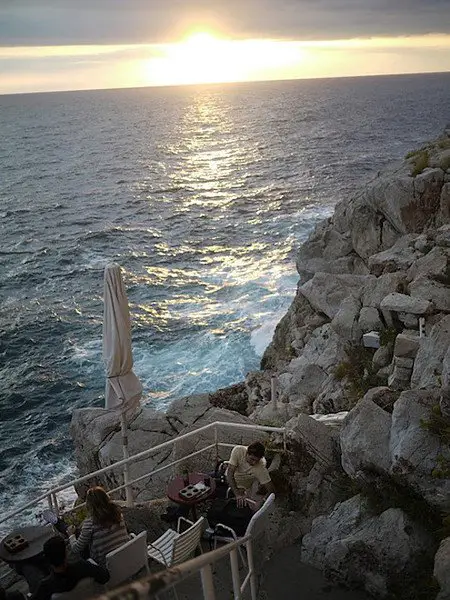 A walk around Dubrovnik's famous wall guarantees a bit of everything: history, unparalleled scenery and last but not least, a bit of mystery.
Want to know more about Croatia? You may also enjoy reading: Morning Boat Ride Around the Croatian Islands
You May Also Like:
Nice, France | Off-Season Travel Experiences
A Stroll Through Soulatgé: Explorations of the French Countryside
Pin for Later