Part Three of Krista's travels to Corfu:
It was a gloriously hot day in Greece as my friends and I decided to leave our pool side oasis and start exploring the beautiful island of Corfu.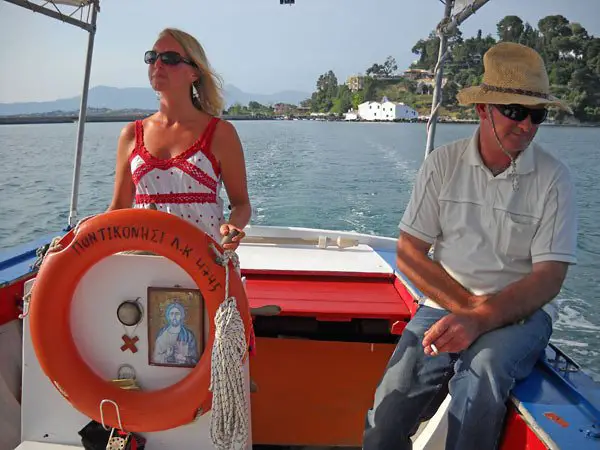 As we tossed around ideas, my brother mentioned a place called Mouse Island. As soon as he spoke those words, I simply had to see it. Who could resist such a name?
I was especially excited when I learned we had to take a boat to get there. I love boat rides and take one whenever possible. Whether it's a simple Washington ferry or a Venice gondola, if there's a boat ride available, I'm taking it. So off we went, clambering down smooth stone steps to the beach and securing two Euro tickets from an obliging chap in a floppy hat. Imagine my delight when he not only gave us a ride, but handed the wheel over to me!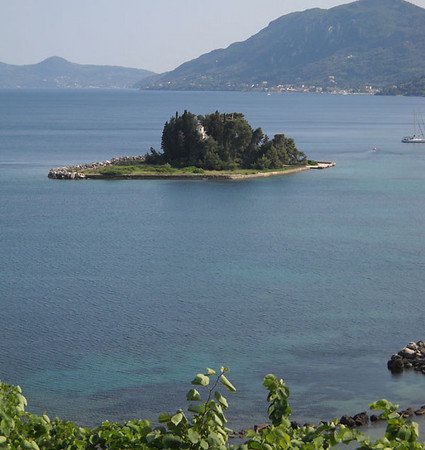 I loved it! The sun glinting on the water and cool breezes tossing my hair as we bobbed over the waves to Mouse Island. Also known as Pontikonisi, Mouse Island is a tiny spot of land a short distance from the Convent of Vlachernas. It is known for the marvelous 11th or 12th century Byzantine Monastery of Pantokrator that's blindingly white winding staircase looks like a mouse's tail from a distance.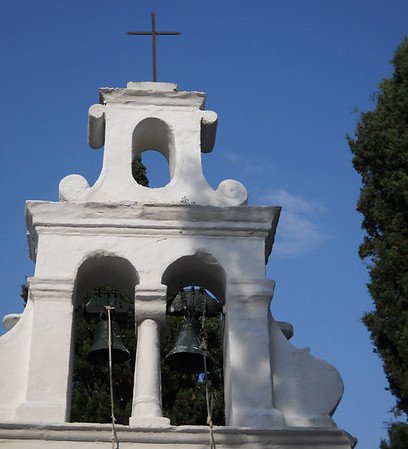 We eagerly climbed out of the boat and spent a happy 45 minutes on the deserted island, exploring to our hearts content. The Monastery itself sits at the top of the mouse tail staircase and has commanding views of the nearby hills and shoreline. The rest of the island is given over to lush meadows, towering trees, and a trail that meanders along the rocky coast.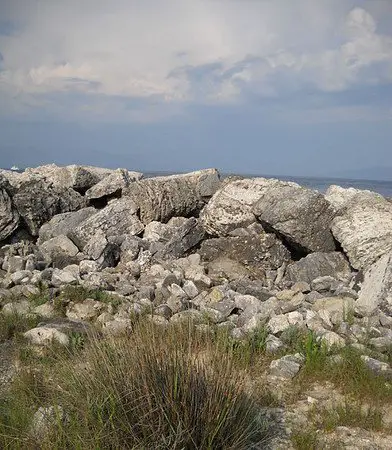 It was worth every bit of that two Euro ticket.
*All photos by Krista Bjorn
Pin for Later