With summer fast approaching in Europe and many families around the UK looking to put their feet up while on holiday in Spain or Portugal, we thought we'd look at some holiday getaways closer to home.
Whether you're a prospective tourist to the UK or a long-time resident, the UK has a plethora of amazing holiday lets ranging from the old and traditional to the new and wacky.
Our definitive Top 10 captures some of the best, and most amazing holiday lets around the UK, all of which are available to be booked through Airbnb. Make sure to pick up some awesome vouchers too via HotUKSavings.co.uk.
10 – Jack Sparrow House, Helston, Cornwall
If you're single or in a couple and looking for a fairy-tale escape to the English countryside, then this let is for you. Situated in the depth of the Cornish countryside and overlooking Falmouth Bay, this 1 bedroom house is perfect for those looking for a wackier stay in a house straight out of a comic book.
9 – St Pancras Clock Tower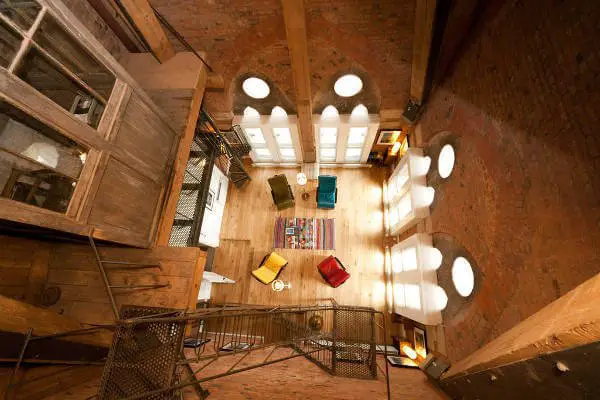 This stunning apartment is located in the Clock Tower at London's St Pancras station and features 10m high ceilings as well as much of the original artefacts from the 19th century. It was originally part of the Midlands Grand Hotel designed in the 1860s but now finds itself listen on Airbnb for guests wanting to live and sleep in some of London's history.
8 – Luxury Boathouse, London
Relax in this stunning let on a lovely summers afternoon while watching the boats stream by… on the River Thames! This boathouse boasts floor-to-ceiling windows and even a swimming pool on the pier for a perfect retreat during the summer months. Just keep your fingers crossed for no rain!
You may also like: Best Things to Do In London
7 – Helen's Tower, Bangor, Ireland
Originally built as a gatekeeper's house, this three-story tower is perfect if you want to pretend you're in the Game of Thrones for the night. Tucked away deep in the woods, the tall tower offers some panoramic views all the way to the Scottish Shores. You can even say you stayed in a Castle (sort of)!
6 – Converted railway carriage, Cardigan Bay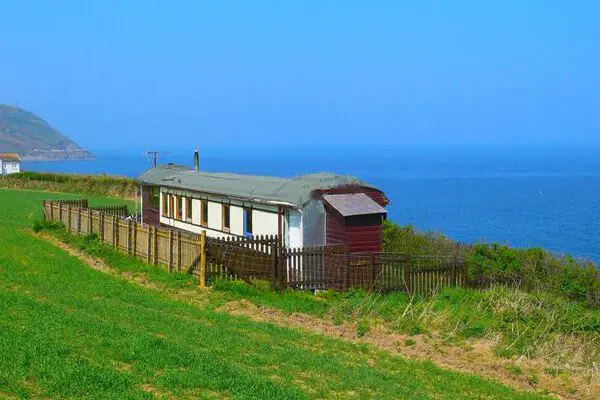 If you tend to fall asleep on trains easily, you may want to check this one out. This listing is a converted Edwardian-era train carriage, situated on the coastline of west Wales. With no road access, you'll have to walk to the carriage by foot, but once there you will find yourself completely isolated, bar the magnificent views and the odd dolphin sighting.
5 – Conroy's Old Bar, Tipperary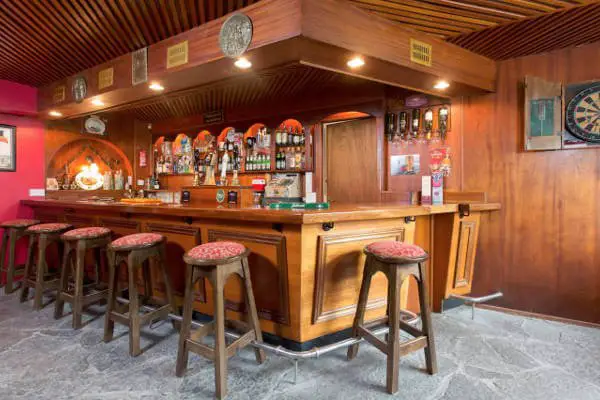 Why stay somewhere close to a pub when you can stay in a pub? When the liquor license for this bar expired, the owners decided to add two bedrooms and turn it into the ultimate weekend getaway destination. The bar is still fully functional and can be used by tourists as long as they don't start selling to the public!
You may also like: 5 of the Best UK Natural Retreats
4 – Old Smock Windmill, Benenden, Kent
This 1800s windmill has a long history of being operational up until the 1940s when it was turned into a lookout for gunners during World War Two. After significant repairs, it now contains a king-sized bed, plumbing and all the amenities needed for a luxury stay in one of the quirkiest properties in the UK.
3 – Braylsham Castle, East Sussex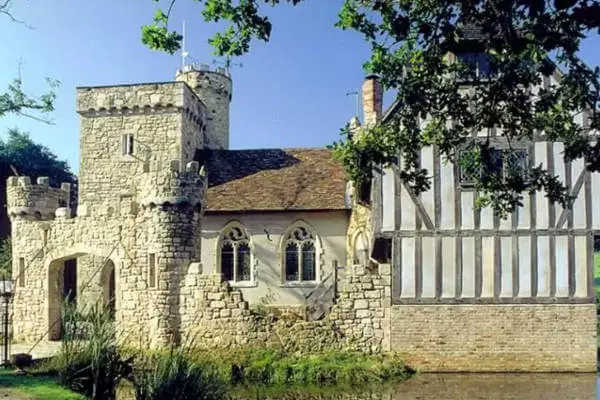 Who can say they don't want to stay in a castle?
While not entirely authentic, this castle was built from scratch in 1993, modelled on a 12th century castle in the area. It features timber windows and even a moat to keep out unwanted visitors! The castle comes with a butler, cook and maid so that you can be accommodated like real royalty.
2 – Fields House, Newport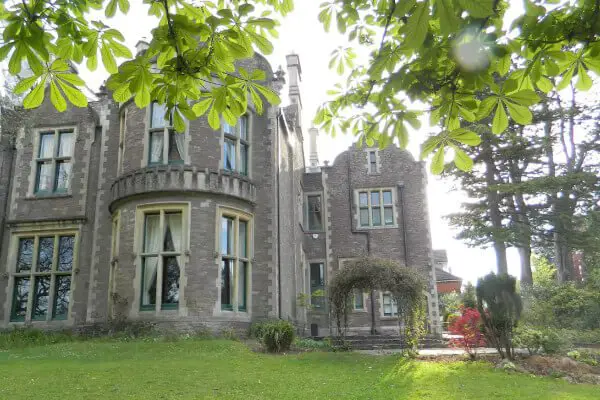 This Grade 2 listed Victorian manor has featured in its fair share of TV shows including Sherlock, Doctor Who and even Casualty. With the likes of Benedict Cumberbatch having walked through the rooms, the property has a unique and authentic feeling of 1800s Britain.
1 – The Shepherds Huts, Isle of Skye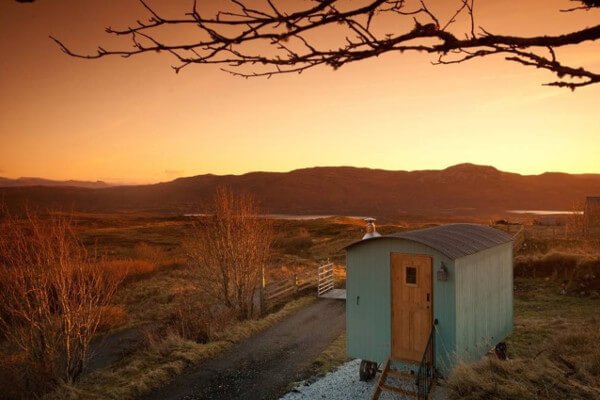 If you want absolute isolation from the hustle and bustle of everyday life, these huts are ideal for you. They come equipped with a wood-burning stove and just enough features to constitute being a house. You likely won't notice anything other than the spectacular views surrounding you, which you will be able to post on Facebook thanks to these huts coming with complimentary 3G – surely a first!