What Travel Belle could resist a tweeted invitation to one of the beautiful wineries in France from a Frenchman with good manners and a chateau to a Loire Valley wine tasting?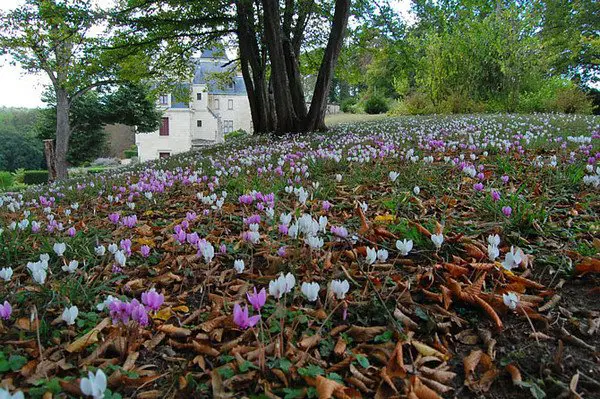 Today I'm in a waxing-about-Fall-and-France kind of mood, so I'm going to tell you about a favorite stop from my visit last September to the Loire Valley.
Recently I'm missing the rolling hills, goat cheese and my snazzy rental Fiat.  I'm missing the crisp and misty mornings.
I learned many things on that trip both big and small, including a thing or two about wine (Elizabeth will be so proud.) Today, I'm mostly missing the wine.
Do you ever do that? Get a little sentimental on the anniversaries of big trips?
So I was charmed on Twitter by Chateau du petit Thouars before I even left home.
In the days before my visit to the Loire Valley, Sébastien du Petit Thouars (@dupetitthouars)  noticed me tweeting about my plans. He responded by tweeting me an invitation to stop by Chateau du Petit Thouars, located between Chinon and Saumur in France's Loire Valley for a wine tasting.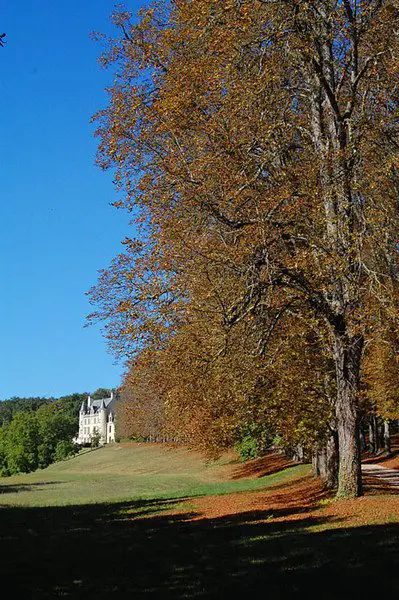 Sébastian, or Séb, as I would know him in 140 characters or less Twitter-speak, even suggested a couple of inns where I might stay, and I ended up following his advice. After all, who would know better than the local mystery person with the vineyard and the Chateau about where to stay?
When I asked Sébastian the other day about the vineyard's presence on social media he said, "I was skeptical at first about Twitter, but I quickly changed my mind when I saw how many interesting people were on there. We've had the chance to meet and welcome many visitors, both from the wine trade and vacationers on holiday. Many times it's because of Twitter that people are able to find us."
And it's for all the above reasons that I ended visiting Chateau du Petit Thouars two days in a row exactly a year ago.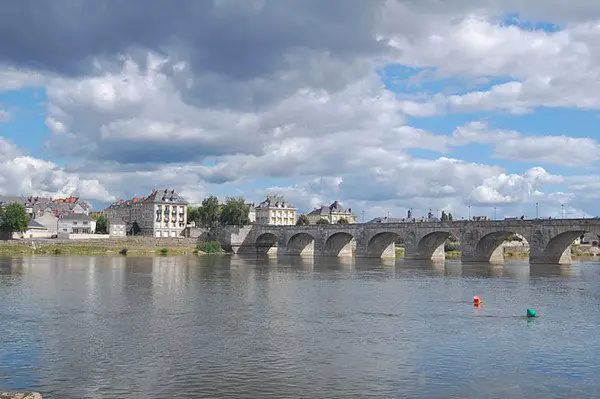 That morning before going to the Chateau, I had spent in Saumur perusing tourist office brochures a little too close to be considered time well spent. Given that it was towards the beginning of my trip, I was feeling slightly anxious about the rest of the day. The half-hour drive along the Loire River took care of any of that.
My drive ended up taking a lot more than a half an hour, but only because I chose it to be that way.
 I seized the moment to show my new friend, GPS Garmin, who was boss of me (Hint: It wasn't her.)  I may have gotten lost a couple of times, but she always helped me find my way back to where I was supposed to be.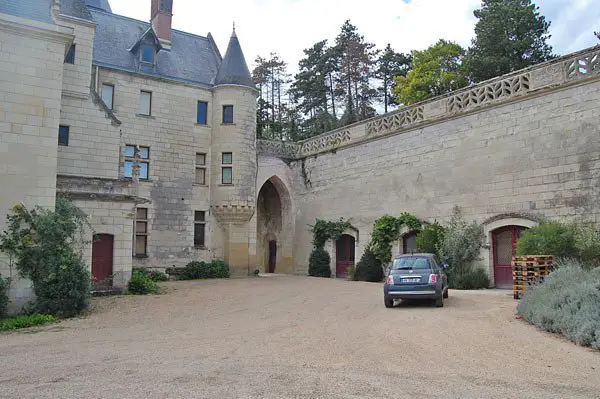 When eventually I did arrive at the winery, I had a brief awkward moment when I wondered what I was doing there, and if maybe I should turn around and go somewhere and look at tourist brochures; but I easily found Gwendoline Pinard, the Chateau's hostess behind a door clearly marked "office."
Gwendoline also just happens to be the daughter of the winemaker, Michel Pinard and was incredibly knowledgeable and gracious. She showed me around the chateau a bit before giving me my much anticipate Loire Valley wine tasting. Her handsome rough and tumble puppy Forlán, named after Uruguayan football sensation, Diego Forlán, scampered along behind us.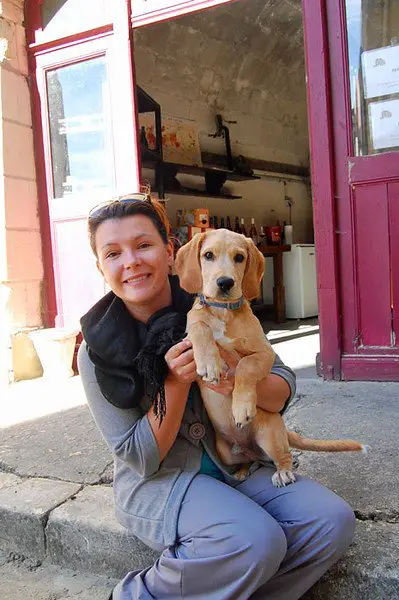 The vines on the property's 300 acres all produce Cabernet Franc, the typical variety of grape that is used for producing Loire Valley red wines. Cabernet Franc is lighter than Cabernet Sauvignon and Merlot. Although most often used alone in producing Loire Valley region reds,  the Cabernet Franc is also renowned for being used in Bordeaux-style blends.
The vineyard has the distinction of being one of the "Caves Oenotouristiques de Loire," (translation: "Loire Wine Tourism Cellars") a recognition of certain standards and quality, given by the governing body of Loire Valley wines, InterLoire.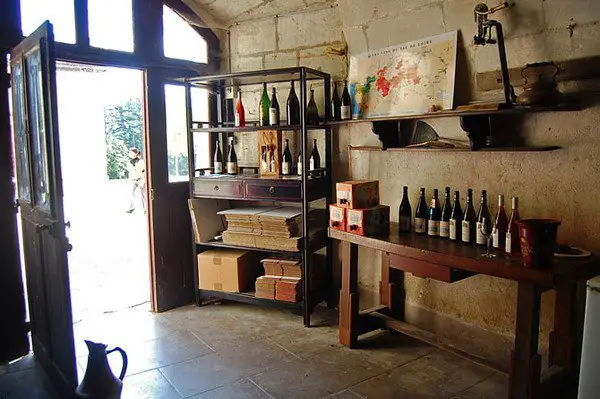 I particularly enjoyed the Reserve Rouge 2008. But the most surprising thing I discovered during this wine tasting was that I really like rosé; well, Chateau du Petit Thouars rosé, at least. My visit unleashed an untapped love that kept me trying many more varieties of Loire Valley rosés during the rest of my visit to the region.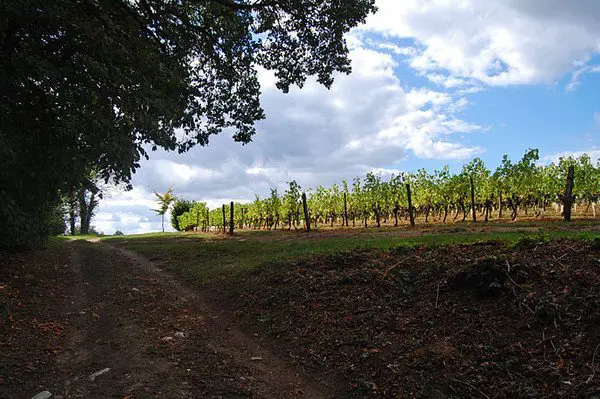 Du Petit Thouars' red wines are for sale on the premises for 5 – 6 euros a bottle, and a bottle of crémant (sparkling wine) costs 8 euros. These reasonably priced wines have won commendations at the 2011 and 2010  Decanter World Wine Awards, as well as at the 2010 and 2009 International Wine Challenge.
As you can well imagine the several bottles I bought the next day on my return visit to bring home, (even the bottle of Reserve Rouge 2008) are long gone. Sadly to this Travel Belle, Chateau du Petit Thouars' wines aren't widely available in the US.  However, they are available in the Colorado region in some restaurants, bars, and wine shops.
"We work with a great importer for that area: Tom Lane from Canon de Colorado. We're also hoping to find new partners soon for import into other parts of the United States," Sébastian said.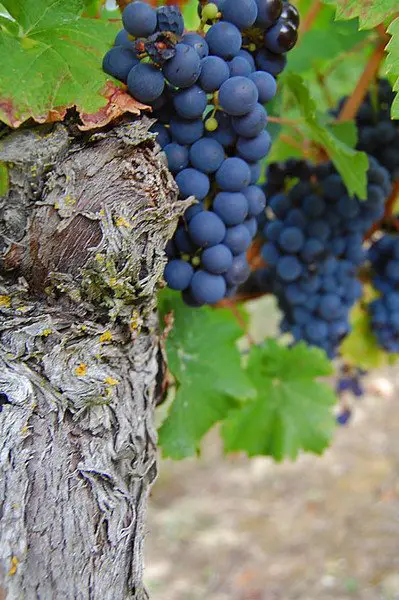 I know I'll get back to Chateau du Petit Thouars someday. In the meantime, maybe Colorado?
For more information be sure to visit the Chateau du Petit Thouars website.
So now we really want to know: Do you ever do that? Get sentimental about the anniversary of a really great trip? Where was it to?
Or have you ever been to a Loire Valley wine tasting?
Pin for Later