Champagne serving instructions and the history of the good stuff
"Come quickly, I am tasting the stars!" – attributed to a late 19th century print advertisement forMoët and Chandon's prestige cuvee, and rumored to have actually been uttered by its namesake, Dom Perignon, at the moment he "discovered" Champagne in 1688.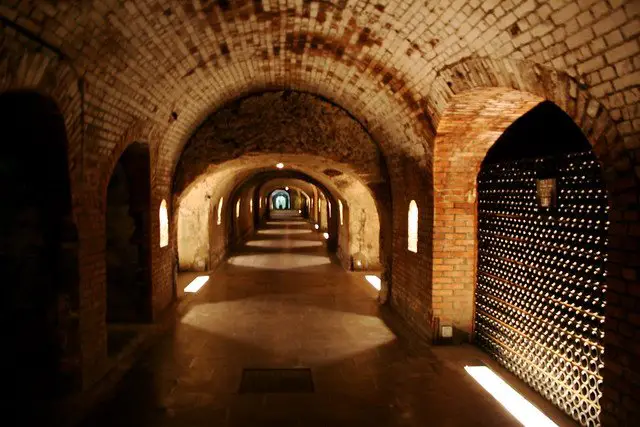 The history of Champagne that can only come from the Champagne region of France, is vast. Legends and facts filled with intrigue, an invention by mistake, kings and queens, and regional and national rivalries, dazzle and tantalize,  much like a crystal flute of the end result from itself.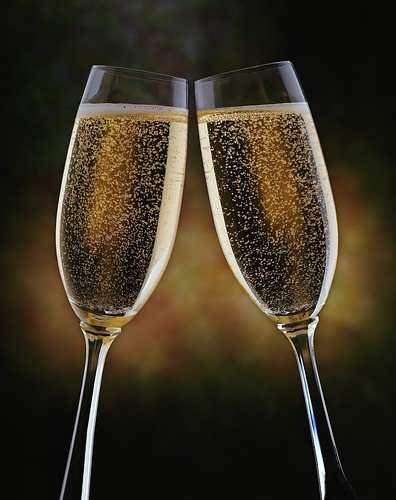 Many of the major champagne houses located in the vicinity of Reims, France, came into existence in the 18th century, including Moët et Chandon, Louis Roederer, Piper-Heidsieck and Taittinger. More Champagne houses with recognizable names, including Veuve Clicquot, Pommery, Bollinger and Krug, came along  a few years later in the early 19th century.
The French Champagne we know and love today with its celestial like bubbles, came to be perfected in 1819, when the Widow Clicquot, devised the methode champenoise. This method utilizes a second fermentation process where sugar is added in order to preserve all bubbly potential, while allowing for the removal of any sedimentation.
"I drink it when I'm happy and when I'm sad. Sometimes I drink it when I'm alone. When I have company I consider it obligatory. I trifle with it if I'm not hungry and drink it when I am. Otherwise, I never touch it—unless I'm thirsty." – Lilly Bollinger, head of the Champagne House of Bollinger from 1941 – 1971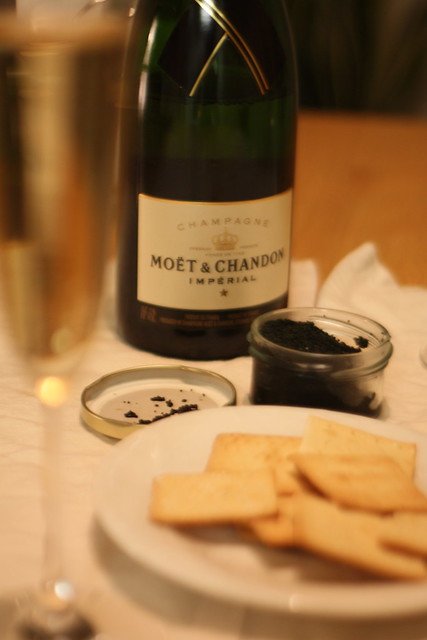 This New Years Eve are you looking forward to turning festive moments into memories by opening a bottle of bubbly? Here's some advice from the experts on how to do it correctly.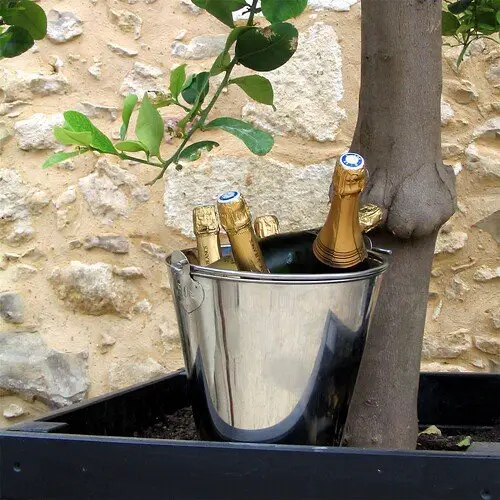 Chilling:
Chill bottle in an ice bucket filled with equal amounts of ice and water for 20 to 30 minutes, or simply refrigerate the bottle for several hours.
Uncorking:
Contrary to how it is often portrayed, with pushing the Champagne's cork up and having it fly across the room, opening Champagne, is a relatively quiet affair. Loosen the muzzle, then hold the cork with one hand, while turning the bottle (not the cork) with the other. Keep your hand on the cork until it eases out of the bottle with a gentle sigh.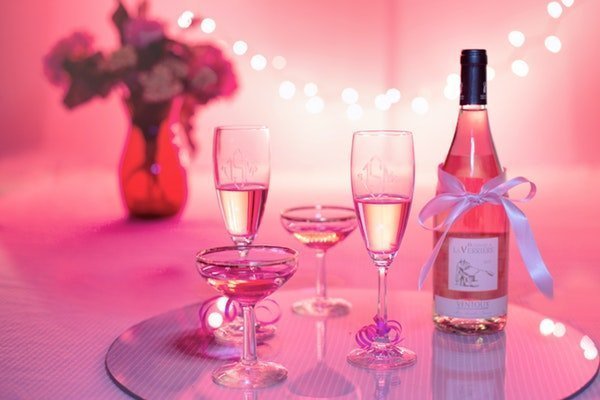 Photo Credit: Pixabay
Serving:
Pour a small amount of Champagne into each glass, allow the froth to settle, then fill glasses one half to two thirds full.
Photo credits: Megan Mallen nlmAdestiny Naotaken rainer_maria Margo Millure
Header Photo by Pixabay
Pin For Later