Is the best attraction of the Irish capital in fact its pubs?
Being somewhat of a friend for coffee table books, I was flicking through 501 Must Visit Destinations, growing ever more disheartened as the list of where I hadn't visited was steadily outweighing where I had. When I came across my native Ireland I sank further as I noted that I haven't been to The Cliffs of Moher, The Ring of Kerry or the Giants Causeway. However, by the end of the chapter, there was one destination that I have definitely covered, even more so in the past few weeks: the pubs of Dublin.
There is always the image associated with Dublin pubs of cosy snugs, nothing but Guinness and punters who look as old as the bar themselves. While in some cases this is true – and kind of great – a new campaign going on in the city, Dublin Does Fridays, highlights the varied personalities of pubs in Dublin as it sets out to prove that Dublin is the most sociable city in the world.
Headed by Licensed Vintners Association (LVA)  this campaign is hard to miss and has been running for a number of weeks. I've been taking to the pubs as a Dublin Does Fridays reporter and have been pleasantly surprised by the pubs on my doorstep. In between getting locals to tell me their best chat up lines and drawing horses – I have photographic evidence that we're not the most artistic bunch – I have really enjoyed getting to know the regulars and have begun to understand the appeal of heading to the pub for a few at the end of the week.
A pub which I report on, McGraths, is located in Drumcondra, a leafy suburb of Dublin. Each week I'm greeted by the regulars who are always ready for a chat. Last week we confirmed that nobody can chat quite like the Irish; one local customer who has lived in South Africa and America said that what he missed most was being able to talk freely and casually with anyone in a pub over a well-poured pint. I certainly agreed with him. We Irish have the gift of the gab, and I've noticed that we're especially good at saying a lot without actually saying very much. At least we're not ones for awkward silences.
[pullquote]We Irish have the gift of the gab, and I've noticed that we're especially good at saying a lot without actually saying very much.[/pullquote]With 70 pubs participating in the Dublin Does Fridays campaign, it's great to get a sense of what makes each individual pub worth visiting. So far I've learned that The Baggot Inn on the South side of the city nearly turned away a youthful Bono for looking underage, The Brazen Head is the oldest pub in Dublin dating back to an incredible 1198, and The Bank on Dame Street is by no means named ironically, as it was Belfast Bank in the 19th century. On your way to the bathrooms you can spy old vaults and it's all very Gringots from Harry Potter.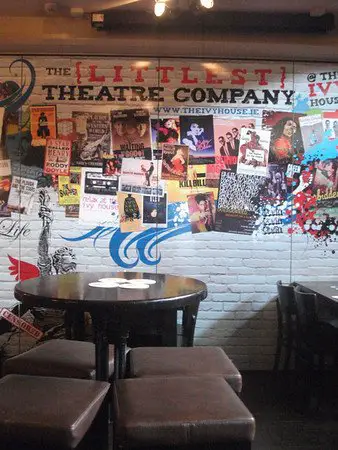 With another two weeks on the cards for Dublin Does Fridays, it's definitely worth a visit to one of the many pubs in Dublin to get chatting with the locals and the reporters over a pint. You might even find me on your travels! And while I may not have made a dent in "501 Must Visit Destinations" yet, I'm pretty pleased with my lot exploring Dublin pubs at the moment.
*Briana's note: Dublin Does Fridays is out to show the world that Ireland's capital city has some of the best pubs in the world. While the initiative ends soon, good pubs, great pints and friendly chat are always waiting for visitors to Dublin, no matter what day of the week it is. 
**Photos provided by the author and used with permission.
Pin for Later