With a calendar full of festivals, Argentineans are pros at making every day a celebration.
In Argentina, people like to party – and I mean really like to party. Instead of waiting sensibly for big annual festivals to come around, they jump at any excuse to get together for some music, tango, food and fun.
I recently spent five weeks in Argentina and there was at least one national festival per week, often more. Although this makes the work ethic a little relaxed, it creates a wonderfully happy atmosphere wherever you go, because there is always something to celebrate.
You may also like: Bright Light And Tango Steps In Buenos Aires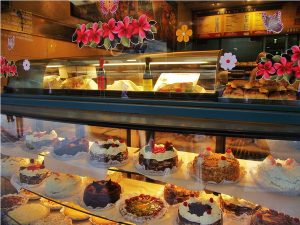 Just after I arrived in Salta, a city in the Andean North region, I was informed that everyone had to bring cake into work the next day. I assumed it was someone's birthday, but it turned out to be Friends' Day, when everyone buys cake and cards for their pals and celebrates friendship.
We had cake for breakfast and spent the rest of the day feeling super cheerful. I realized then that I was going to like Argentina.
One evening the following week, I happened to wander down to the main square in Salta just after midnight, on my way to meet a friend.
Argentinians are notorious for starting their nights out at a ridiculously late hour! It was something of a surprise to see the square full of people, lights and music, and a costume parade appeared to be underway.
I had no idea what it was for, but the giant fish costumes were certainly interesting, and a little creepy. I asked the lady next to me, who said it was a celebration of Inca culture, though that didn't quite explain the fish. They were followed by dancing troupes and more animal-themed groups.
The restaurants and cafes all around the square were full to bursting, and the party went on and on through the night.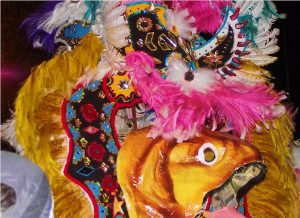 It can't have been any more than a few days later that the National Empanada Festival, a major food festival, took place, celebrating Argentina's favorite street food snack. An empanada is a little pastry parcel stuffed with things like meat, chicken, eggs and vegetables – and Argentineans go crazy for them.
In the company of some new friends, I went to the city's Empanada Competition. It was held in a large outdoor exhibition area, where hundreds of food stalls vied for customers while the results of the winning empanada makers were being announced over a loud speaker.
You may also like: Fried Foods And The Southern Festival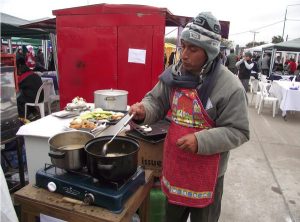 We took a seat at one of the trestle tables and were quickly served a plate of empanadas, as well as a pot of quince jelly and walnuts. Although no stall varied from this theme, each announced that it had empanadas with a kind of surprised delight, as if they were the last thing you would expect to find there.
The stage where a folk band had just started playing was lost behind a haze of heat coming from the deep pans where the freshly-rolled dough parcels were being fried.
Everywhere, people were eating, drinking and being merry, wrapped up against the winter chill and polishing off countless numbers of empanadas and plastic cups of wine. It felt like a Christmas market without the craft stalls – and in August.
It was September before I made my way to Buenos Aires and although the air was still crisp and cool, the first blossoms were appearing on the trees and the sun was shining brightly. Everywhere I looked, people were holding flowers and stalls with the blooming plants took over the pavements.
You may also like: Traditional Foods Of Argentina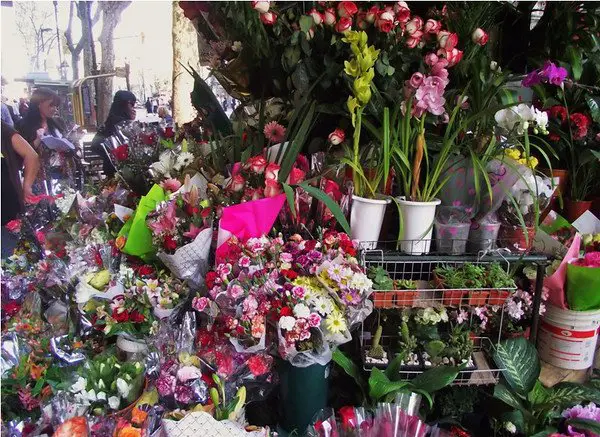 At first I just thought they must really like their fresh flowers, but then a man passed me and grinned.
"Feliz Dia de Primavera!" he greeted me, joyfully. Happy first day of spring.
As I turned a corner, I encountered a banner strung between lampposts declaring the same thing at the entrance to a park. Shop windows were decorated with floral stickers and the flower sellers were doing a roaring trade.
Restaurants advertised special primavera deals and the whole city was ablaze with color and life. All of this just because it was officially the first day of spring. Where I'm from, that kind of thing goes by completely unnoticed.
Argentina was unforgettable for so many reasons, but perhaps the greatest thing I learned there was to celebrate the ordinary as well as the extraordinary. Celebrating things like friendship and empanadas on a national scale may very well just be a clever marketing ploy, but it's lovely.
It's still an ordinary day with work and errands, but you do it all with a spring in your step because you get to eat a load of empanadas or because somebody gives you a flower. With that kind of thing happening all the time, it's no wonder the people are so inexhaustibly cheerful.
There's just no time for doom and gloom, because the next reason to celebrate is just around the corner.
Pin for later