Meet Your Virtual Wine Travel Guide
We are thrilled to introduce you to Elizabeth Schneider of the blog Wine for Normal People,  who each 4th Wednesday of the month will enlighten us about two of our favorite things: wine and travel.
Before I became an ultra wine dork, I was in love with travel.  And my love was well-timed. Living in Boston in the late 90s/early '00s, it was less expensive for me to hop a plane to Europe and stay there for a week than it was for me to travel within the US. As any travel-lover would, I took advantage.
Let's be honest, as much as I love the stuff, there's more to life than just wine. It's only one aspect of any travel experience.
I had a ball Eur-railing through Europe…completely oblivious to the fact that I was bullet-training my way past some of the most amazing vineyards in the world. It was a few years into my fun travels that I started to get serious about wine. I realized that I'd traipsed through France, Italy, Germany, Austria, and Spain and missed the chance to see and taste some of the most unique and fantastic wines in the world (ah, what a fool I was! So close to Chateauneuf-du-Pape, yet so far…).
Yes, I have a bit of regret that I didn't explore wine regions or drink better when I was more footloose and fancy free (and the dollar bought you lots more for your money!), but even now that I'm a Certified Sommelier, wine writer, podcaster (is that even a word?) and educator, I wouldn't change much.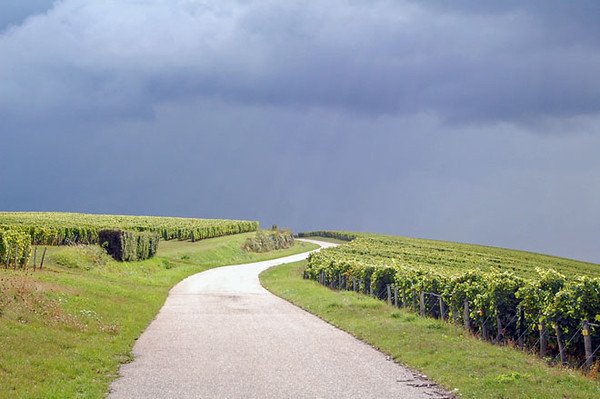 Let's be honest, as much as I love the stuff, there's more to life than just wine. It's only one aspect of any travel experience. Would I have skipped the Sistene Chapel in Rome, Oktoberfest in Germany, or the Vienna Boys Choir perform on Christmas Eve so I could exclusively visit local wineries and vineyards? Not a chance. But I may have skipped a late night out and the resulting need for sleeping in so I could spend a day experiencing the country's culture and history through its wines. My intent is to make sure you do what I didn't.
Now that I'm older and wiser, I realize that my love for travel is tightly connected to my love for wine and I bet yours is too. I find that many of us travelers also love wine. Why? Because as travelers we're naturally curious. We're explorers. We want to know about and experience the world.  Ultimately that's also what wine loving is about.
I can think of few things that allow you to virtually travel the world and learn about other cultures and places in the way that wine does. After all, wine is about people and history and about something much bigger than "notes of raspberry" or "hints of tobacco." If you're willing to do more than chug the stuff, you can actually taste the result of climate, terrain, and culture in a glass.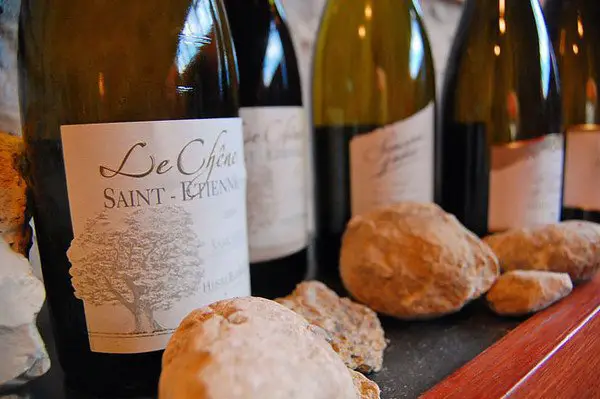 With a bit of reading and trying, you'll find that the act of drinking wine is a form of travel. You learn how "place" is even more important than the grape itself, often opening the door for you to learn about the geography, culture, and food of those regions all without leaving your couch! Then one day if you actually get a chance to visit these places, they become so much more meaningful because you knew them before visiting.
With all due respect to wine obsessives, I think "wine travel" is for a small handful of people. How many rows of grapes, crusher/destemmers, and rooms of oak barrels or stainless steel tanks can you look at before you've had enough? What most people who like wine want to do is tack on a day or two to visit wineries and vineyards. This augments your visit to the see the Spanish masters in the Prado of Madrid or the opera house in Sydney.
So given that, in this monthly feature, we'll talk about how to do just that – how to integrate wine and travel for "normal people" who like wine and want to learn a bit more about it. That way if you're traveling to a region and want to add wine to your trip, you'll know what to do, or if you're not, you can take a virtual trip from home by learning about wines from a new place. Instead of details on winemaking or flavors, we'll talk about what the wine can tell you about a place, keeping out the dorky stuff, but giving you enough information to appreciate the place, the people, the history, and the good stuff in your glass.
I'm looking forward to our travels in the wine world together. I hope you are too!
Traveling in Bordeaux Wine Tours & Top Travel Tips – Wine Oh TV
Header Photo by suzukii xingfu
* Top photo provided by the author. Wine photos by Margo Millure, all rights reserved. ©
Pin For Later