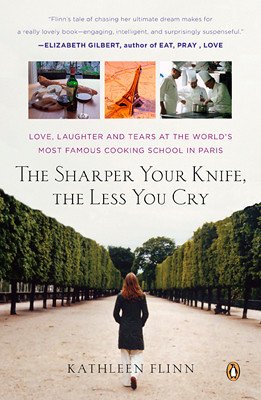 A French cooking memoir that moves to the top of the reading pile
Whenever I am asked the question "If you won the lottery where would you do?" my first thought is always Paris followed closely by Le Cordon Bleu. Everyone has a bucket list, you know the places and things you want to do before you die.  And mine includes cooking school, but not just any cooking school; it has to be Le Cordon Bleu in Paris because that's where Julia studied.
Kathleen Flinn's road to Le Cordon Bleu started a lot like my own bucket list.  Unfortunate circumstances with her job lead her to be let go in the prime of her career.  Falling back to her hopes and dreams (and thanks to Audrey Hepburn's character in Sabrina) Kathleen packed it all up and headed to Paris and enrolled in Le Cordon Bleu.  Just like Elizabeth Gilbert of Eat, Pray, Love fame, Kathleen started out on a journey not only to accomplish a dream but also to grow as a person in the process.
[pullquote]I admire Kathleen and her ability to risk everything for a dream.[/pullquote] I really enjoyed how this memoir differed from other Parisian ex-pat books I have read.  Kathleen was not just in Paris to find love or absorb another culture: She was there to cook.  And even though she spoke little French before arriving Kathleen's determination and ability to face adversity in the name of goal achievement shines through.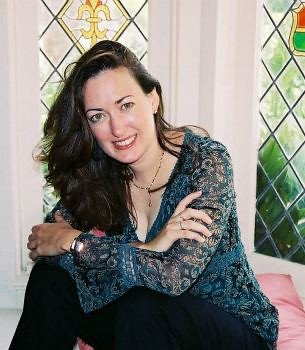 Throughout the book, Kathleen shares stories and antidotes from various classes and Le Cordon experiences.  She also describes in great detail her classmates and their backgrounds, which I found extremely interesting.  The majority of the students are twenty-somethings there to gain an education in hopes of a career in the culinary industry; while some are enrolled to realize a dream.  For example, take Liz-Kat. After months of traveling abroad, Paris is the last stop before taking a job in public relations.  This eclectic mix of people definitely contributes to the vibrancy of the book.
In addition to Kathleen's story, the book is a collection of her favorite recipes, and in most cases, they relate to what she was actually cooking in the chapter. I loved reading in detail about her challenges with the dishes, how she conquered them, earning the respect of her peers, and more significantly the tough but loveable chefs.  Although the book centralizes Kathleen's cooking training she also allows the reader into her personal life.  On top of working towards her diploma, Kathleen and her boyfriend (now husband) tackled the Paris real estate market, traveled throughout France and hosted many guests.
Sometimes I catch myself longing to pack it all up and live out my hopes and dreams traveling the world. I admire Kathleen and her ability to risk everything for a dream.  So thank you, Kathleen, for sharing your story and providing optimism that dreams can be accomplished no matter how big or small.
Pin for Later