Down with the hair scrunchie! Up with the easy up-do!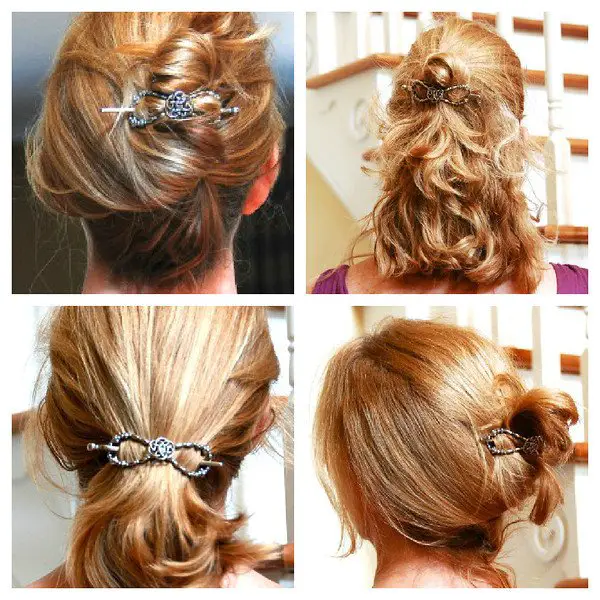 Most Travel Belles are too busy "doing" things to "do" our hair. Humidity, headrests, rain showers and hopeful wind from taking boats around places like Venice, leave us glad there aren't any mirrors around. Making a stylish transition from traipsing through museums to night on the town is no easy feat! We yearn for something that is both pretty and practical to keep our tresses within acceptable boundaries when traveling. Only out of necessity do we sometimes have to stay closer than we'd like to our blowdryers and flat irons.
We'd also prefer not to be in pain! Anyone who has ever worn a Goody hair claw clip to do a quick up-do is all too familiar with the potential agony of hair accessories. What did we really expect from something that is also called "jaws?" And as much as we love the ease of the quick up and down of a ponytail, we do not enjoy finding ourselves upon check in to a hotel with coated rubber bands adorning our wrists.
Dream on, you say? That's why we were so pleased to discover this little lifesaver, the Lilla Rose Flexi Clip. Whether a child with baby fine hair or an adult with a thick crown of course curls, there is a Flexi Clip to fit both your hair and style. The clip comes in six sizes ranging from mini to extra-large. Additionally the Flexi Clip is available in dozens of styles, covering everything from funky and colorful to simple and elegant.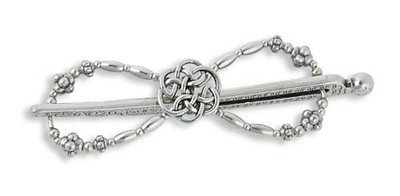 The figure-eight shape with an attached holding stick is easy for even the most "scrunchie" loving Belle to master. After a couple of tries, we found the result to rival the look of that deliberately tousled up-do you might be coveting on Pinterest, or only think could be acquired at a salon. Did we mention that it is comfortable? Travelbelles slept on an overseas flight with it on (and she is a challenged flight sleeper.) Having crossed somewhere over the Atlantic from "tousled" to "disheveled," she was in need of a quick do-over upon landing, but the clip stayed secure even on her fine hair.
A short video on the Flexi Clip website is extremely helpful for learning how to select the right size for a particular length and type of hair. Bravo for such sweet detail! Additionally, a chart helps you pick the right size according to the circumference of your ponytail. TravelBelles would ideally like to have two sizes, one for a "half-up" and a size larger for ponytails, french twists, and other easy up-dos.
Please note that these clips are flexible, which means they have the potential to stretch out a bit with use. TravelBelles learned this the hard way! One daughter with long thick waves "borrowed" her Flexi Clip, never to fit quite the same. She had previously experienced her daughters "borrowing" her shoes with the same result and she should have known better! The Flexi Clip is now in her daughter's possession at boarding school!  Tricky,  eh?
An independent Lilla Rose Consultant kindly sent TravelBelles the Lilla Rose hair clip to try.  Jackie is offering a "Buy three, get one free" opportunity for Travel Belles' readers. All you have to do is contact Jackie here before placing your order. You can shop for Flexi Clips on Jackie"s Lilla Rose website (click "go shopping" in the bottom left.) The clips generally run from $11 – 30, depending on size and style
*Photos: Margo Millure and courtesy of the Lilla Rose website.
At Travel Belles our opinions are always our own. We only review products we really want to share with you. If you would like your product to be considered for review on this site, please get in touch.
Pin for Later