Book Review: Almost French by Sarah Turnbull.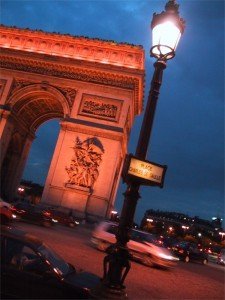 I must confess I am a self-proclaimed Francophile. A visit to Paris brings about a new appreciation for French culture, lifestyle & its people. Unfortunately I am not able to visit as often as I would like, therefore I am constantly in search of books about France, movies or anything, to fulfill my French obsessions.
Having read several novels about women travelling to Paris in search of love and then finding it, I was recently looking for something a bit different and not so romanticized; a true account of just what living in Paris is really like.
I was recently listening to a podcast (Katia & Kyliemac in Paris) featuring pastry chef & writer David Lebovitz. I had read his book "The Sweet Life in Paris" and enjoyed his candid accounts of living life as an expat in Paris on his blog. On the podcast, the interviewer asked David why foreigners were so enamored with the city and why does it have such an affect on people all over the world? David was quick to point out, (jokingly) that it's because they do not live here.
More seriously, David admitted it was a fantastic place to visit and live, but most people only visit for one week and that Parisians live and work and still have the same problems and issues as everyone else. Just because you live in Paris doesn't mean that you don't have certain challenges. Hard to believe for any Francophile, but Parisians still need to grocery shop, do laundry and even clean their bathrooms.
David's words really struck a cord with me. All these books, movies and even conversations had really clouded my mind with romanticized ideas about what Paris was really all about. It was around this time that I was browsing on Amazon and came upon a book called Almost French by Sarah Turnbull.
Sarah's story is really not unlike many expat women living in Paris. An Australian, Sarah was working as a freelance writer when she met a Parisian named Frederic in Bucharest. It was there that Frederic invited her to come and visit him; Sarah leapt at the chance to spend a week in Paris and get to know Frederic. No surprise to anyone but the author, she never left. Almost French is a true account of what living in Paris is like to an outsider.
Although the writer did have preconceived notions of what living in such a great city would entail, her narrative of the culture and the people is extremely refreshing. Through numerous stories, Sarah describes just how difficult and sometimes surprising it can be to adapt to a new city as well as culture.
Everything from French dinner party etiquette, French women in frendships and even Parisian dog customs is discussed. Sarah's account of trying to understand the culture while trying to "become French" is humorous, and at times a stark realization that even though you may have visited the city for one week, it doesn't mean that you could possibly assimilate into another culture without knowing its differences from your own.
I loved this book and strongly recommend it for any traveler who wants to know what living in Paris is really like, or even for those Francophiles who (like me) still daydream of a day when I too can be Almost French.
Pin For Later